World's first foldable laptop "Lenovo ThinkPad X1 Fold" is now up for preorder
Lenovo has finally launched its first foldable laptop Lenovo ThinkPad X1 Fold. It was announced back in May 2019 and was promised to ship in the first half of 2020. The laptop also appeared at CES 2020 earlier this year. A bit delayed, but it is finally ready to ship.
The laptop has a 13.3-inch foldable OLED display. You can use it as a laptop or as a tablet. The OLED panel has a layer of polymer. It has a "durable multilink torque hinge design" that lets the laptop fold. The company has made a custom motherboard and multiple heat spreaders to match the foldable design. It also has a sliding cover on the exterior that acts as a stand when you want to use the entire OLED panel as a display.
It will be shipped with a standalone Bluetooth keyboard. The keyboard also has a touchpad. This keyboard fits between the two halves of the display when it's folded and charges wirelessly. It also supports the Active Pen stylus. Notable thing is that the keyboard and stylus are not bundled with the device.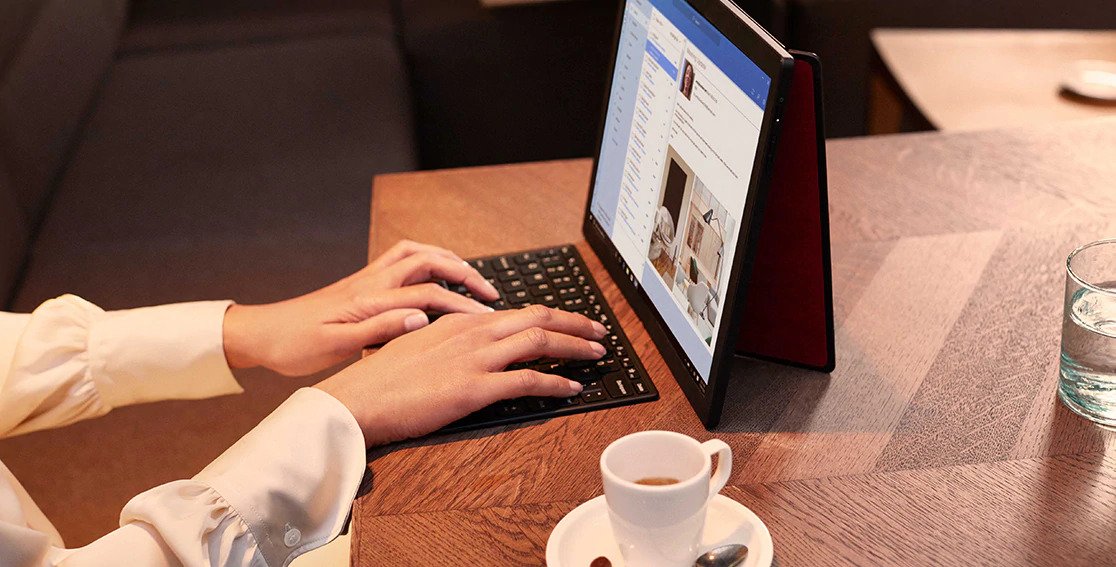 It packs Intel Core i5-L16G7 processor, 8 GB of RAM, and up to 1TB SSD storage. The laptop also features an IR camera. It has 50 Wh battery and will be shipped with a 65 W power brick. Lenovo claims a battery life of up to 8.5 hours.
The laptop features Wi-Fi 6 and two USB-C ports. There's also an optional 5G model.
You can preorder Lenovo ThinkPad X1 Fold starting today. It starts at $2499 and goes up to $3099.