Microsoft and Samsung join hands to bring Android apps to Windows 10
Microsoft has announced its partnership with Samsung to bring Android apps access to Windows 10 operating system. Recently launched Samsung Galaxy Note 20 series are first smartphones getting this option.
Windows 10 is getting a new feature called "Your Phone" that mirrors apps of your phone. So, you can access a list of Android apps on Your Phone app available on Windows. You can launch any app and it will run in a separate window outside of the Your Phone app. You can also multitask with other Windows apps with alt+tab support. So, you don't need to use your phone to for accessing any of these apps.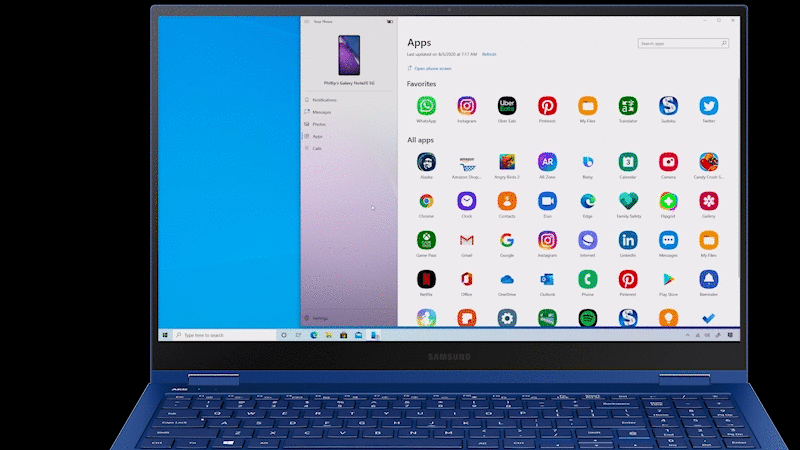 It also gives you the ability to pin your favorite Android apps to the taskbar and run then as if it is a regular Windows app. Some apps block the ability to cast to other screens. You will see a black screen on thee apps. Some apps may not respond to keyboard or mouse. So, you won't be able to use all Android apps properly using this feature but certainly, there will be several to use.
This feature is not instantly available and will be available later this year. Microsoft has confirmed that it is working with Samsung to bring this to other devices. Microsoft has also published a list of devices supporting Your Phone app. All are Samsung devices. See the list on the Microsoft support page.