Samsung releases a video of Galaxy Fold's Folding Test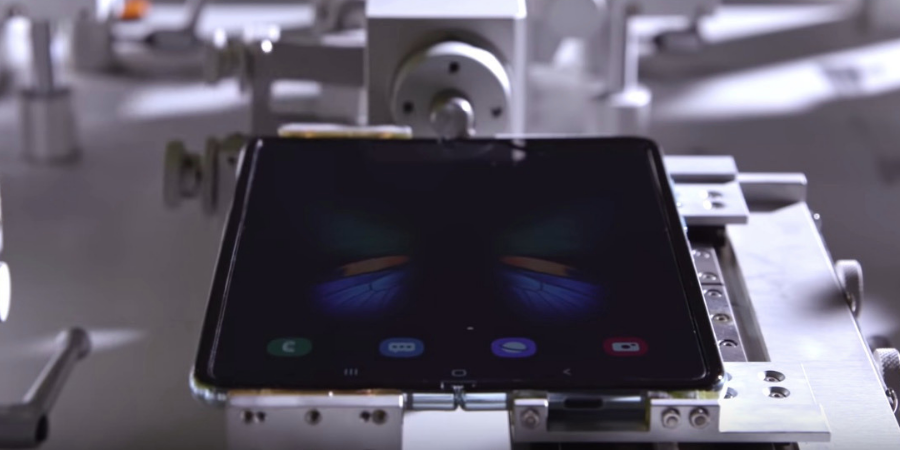 Last month, Samsung announced its first folding phone Samsung Galaxy Fold. The phone is not yet available and is expected to come in selected regions next month.
Since the phone launch, people are talking about the folding phone and its durability. So, Samsung has released a video of Samsung Galaxy Fold's Folding Test. The video shows how the company performs several rounds of extensive tests to make sure that Galaxy Fold is ready for consumers.
Deals on Latest and Best Smartphones 2019
Amazon Great Indian Festival: Celebration Special sale offers
Samsung claims that it examines Galaxy Fold for 200,000 folds and unfolds. It means around five years of use, if one folds and unfolds the phone 100 times a day. The test takes a full week to complete.
Samsung says that the test is necessary to ensure the durability of hinged design and Infinity Flex Display.
Watch the video here.
Samsung Galaxy Fold costs huge and is priced at $1980. The phone combines two screens. When it is unfolded, it offers a 7.3-inch big display and you can use it like a tablet. It has a secondary 4.6-inch display on the back that comes in action when the phone is folded.
The phone packs powerful specifications. It will come with 7nm octa-core Snapdragon 855 processor, 12GB RAM and 512GB of storage. It also packs two batteries offering the total capacity of 4,380 mAh.
It has a triple camera setup on the back. This camera setup includes 16 megapixels wide camera, 12 megapixels wide angle and 12 megapixels telephoto camera. It also has a 10-megapixel front camera for selfies.
The phone runs on Android 9 Pie. Samsung and Google have worked together to offer full support to this foldable phone so that apps can be used on full widescreen as well as small screen after folding.