Microsoft Defender Advanced Threat Protection Comes to Mac
Microsoft has announced the launch Windows Defender Advanced Threat Protection for Apple's Mac platform. Microsoft Defender ATP supports macOS Mojave, macOS High Sierra, and macOS Sierra.
Microsoft has also changed the name from Windows Defender to Microsoft Defender. It is because Windows branding doesn't make sense on Mac.
A limited preview will be available for business to try Microsoft's antivirus protection in environments that have mix of both Windows and Mac PCs. Microsoft is also using its AutoUpdate software on macOS to keep the defender client up to date.
Microsoft claims that the experience of Antivirus solution will be the same as in Windows platforms. It can scan for virus infections Mac devices and offers anti-malware protection.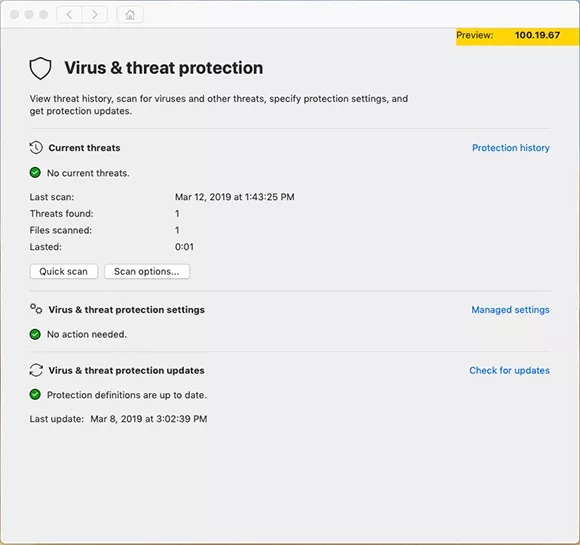 Even if People think that macOS is safe, this is not 100% true. There were several malware attacks on the platform in the past.
The initial version of Defender for Mac will offer signature-based malware detection but it can be improved to offer more with the time. For Windows, it can track various system behaviors and reports them to the ATP cloud service. There, the reports are used to detect threats that were not matched in a signature-based database.
Since taking his chair as CEO of Microsoft, Satya Nadella has made several Apple-friendly moves. He also moved ahead with an open approach and the company invested in opensource projects as well. So, Microsoft is not just thinking about its Windows ecosystem. They are open to offering services to other platforms as well.
Recommended Videos