Instagram Now Lets You Add Soundtracks In Stories
Instagram has pushed another minor but interesting update to improve your experience. Now users will be able to add popular songs to their Stories to make it more interesting.
The feature is now available in 51 countries including the U.S. The feature is the result of Facebook's recent deals with record labels that it made for brining Lip Sync videos. Now the same songs are available for Stories.
Rs. 1500 off on Vivo Mobilephones
Vivo Five Year Celebration
Also see: How to earn on Instagram
To add a music, you need to tap on add a sticker and then tap on Music icon. It will open a library of thousands of songs. You can also search for a specific song, browse by mood, genre or what's popular. You can also tap on the play button to hear a preview. You can also fast-forward and rewind through the track to choose the exact part. After the selection, you can add it to the Stories.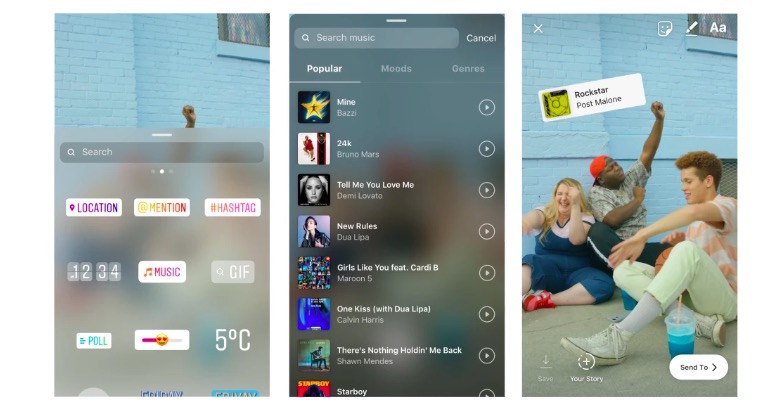 You can also select the sound before capturing a video. For this, open the camera, swipe to the new "Music" option under the record button, search for song, select the exact part and then record a video as the song plays in the background.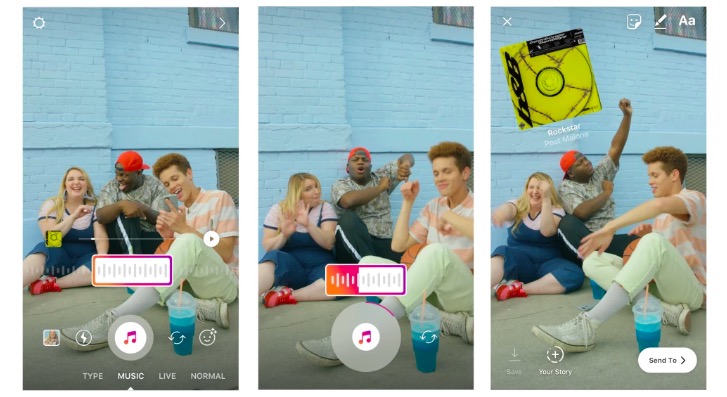 People watching your story will hear the song playing as they're viewing your photo or video. Stories sticker will also show the song title and artist name.
Also see: Watch Stories Anonymously
Recently, Instagram revealed its app has over a 1 billion monthly active users and it was valued at $100 billion. It also confirmed to have 400 million daily users who are posting Stories on the platform. So, the new addition will surely be liked by users.