Facebook Testing Reddit Style Up and Down Votes For Comments
Facebook keeps on adding new features to keep its platform interesting and engaging. Now, it has started testing reddit-style up and down votes for comments.
As the feature is in test, only limited number of users can see this on their timeline. Matt Navarra from TheNextWeb shared few screenshots of how this feature will be on Facebook.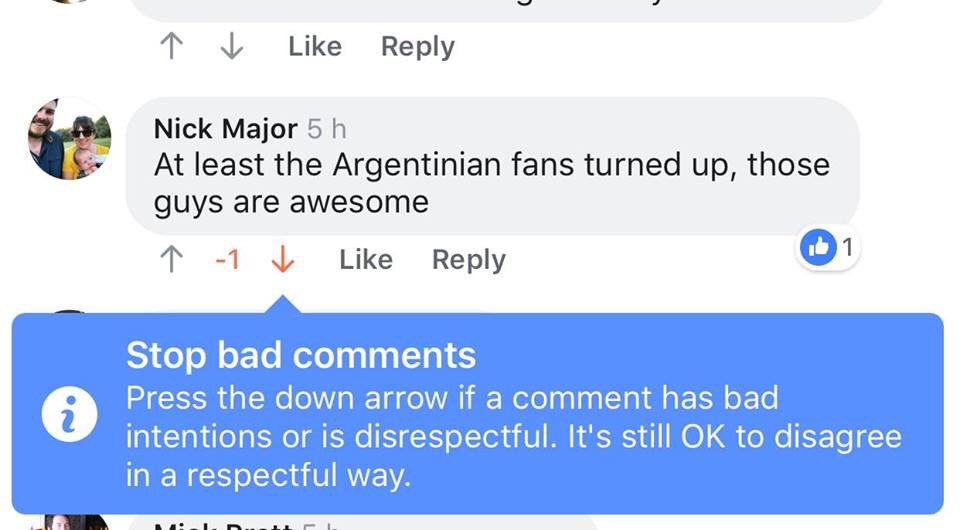 It is surprising as Facebook always denied adding 'dislike button' just to avoid promoting negativity but the up vote and down vote will do the same things.
As the feature is in testing, we cannot see when this will be rolled out for all users. But it will surely be interesting addition. People who generally argue on comments can simply use votes.
Facebook has a long history of adopting features from other services. It almost killed Snapchat by copying its most interesting feature Stories and added in all services it own. It also started competing with LinkedIn with introduction of job search and it also added section for finding and booking local services. Now the adoption of a feature from Reddit.
What do you think about the ability to up vote or down vote comments? Let us know your thoughts in the comments.
Recommended Videos