Zoook Launches ZB-Solar Muse, India's First Solar Powered Speaker for Rs. 4,999
Advertisement
French Company Zoook has launched India's first ever solar powered waterproof speaker, the ZB-Solar Muse. You can easily charge this speaker without any hassle of connecting it to power plug-in's or adaptors while you are on the go.  This solar-powered wireless outdoor speaker has exciting features and it is available for Rs. 4,999 at all leading online platforms and offline stores.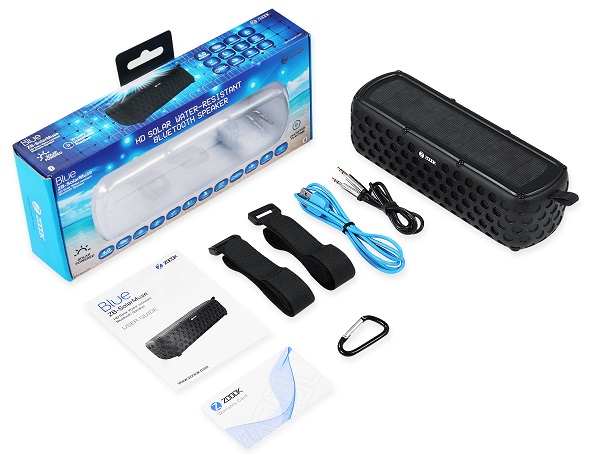 Zoook's ZB solar muse is shockproof, dustproof and waterproof. It has a 30 Hours battery backup with an integrated solar panel charger. The company claims that speaker needs only 10 min of sunshine to give 30 min of uninterrupted music.
The speaker uses APT-X high definition technology for better sound quality. It can connect to any Bluetooth device like phones, MP3 players or music players.
It has detachable velcro straps which help cyclists to easily strap the speakers on to their bikes to enjoy music on their excursions. It has a built-in flashlight for dark and a microphone feature that lets you answer calls when you don't have your phone around. This speaker also has a powerful LED display with a 5v/2A quick charge. It comes in single color.
Speaking about the product launch, Mr. Achin Gupta, Asia Head at Zoook said," Zoook's solar technology is affordable but highly competitive and its user-friendly module makes it all the more powerful in the Indian market today. This one of a kind innovation is a class apart in itself. The ZB-SolarMuse is Zoook's contribution to increasing solar technology compliance within the country."
Buy From Amazon