Yuvraj singh's YouWeCan debuts Investment in Vyomo, A beauty and Wellness Startup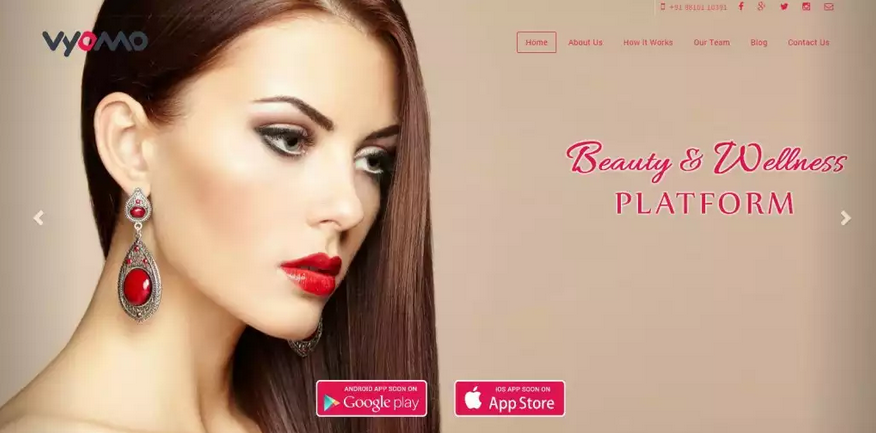 Yuvraj Singh, the Indian Cricket Player started YouWeCan Venture a couple of years ago. Few months back, it also revealed plans to invest in startups. Today, this company has made its debut deal in beauty and wellness platform app Vyomo. This is Yuvraj Singh's first investment as a startup investor. The Vyomo got its seed funding by Youwecan and the amount of this funding is still undisclosed.
The Vyomo was started by Abhinav Khare and Poonam Marwah, both are the alumnus of London Business School. It is a mobile artificial intelligence platform for salons, spas and stylist which will available for android and iOS from May 2015. Vyomo is an on-the-go search, discover, book, pay and rate platform for the end customer. It aims to comment people with salons chains around them in town.
"We would like to support empowerment of millions of beauty professionals and help them improve their lives and income, and be part of their personal milestones," says Yuvraj about his recently-launched firm's first investment.
Singh also adds "We decided to invest in the startup based on the execution capability of the team, depth of the product, and our belief in the vision of Vyomo which can simplify the lives of millions of Indians."
As everybody knew that Yuvraj is a cancer survivor and he started YouWeCan as an non-profit foundation for supporting cancer survivors a couple of year ago. Now, this foundation funded Vyomo as a investment company to help in growing young entrepreneurs in India.
"We are not disclosing investment amount as the start up will soon get into raising another round from a group of investors. We are also bound by a confidentiality terms," said Singhal, the founder of Vyomo. He also said, "Vyomo is currently in discussion with large VCs for raising the next round."
As per reports during its launch, the fund of the Vyomo also plans to raise Rs. 300 crore from other investors.