5 Best Tools For Android Apps Development
December 25, 2014

in

Apps
Android mobiles are being more popular in present days along with iOS. Due to the high availability of apps and user friendly, it is being used by many people. Apart from available and default apps, users can also develop apps using the SDK provided by the Android Operating System. Many of us will be worried about how and where to start. We need to use some tools which can help you in Android Apps Development in an easy way. You just need very little coding knowledge and you can create an android app. Here are 5 best tools for Android App Development.
5 Best Tools For Android Apps Development
1. AppMakr:
AppMakr allows everyone to create mobile application and promote your business. It is well suited for creative people, musicians, bloggers and entrepreneurs. This is the platform which allows you to create an android app with no coding knowledge. You can even check the apps developed using AppMakr from the app store of AppMakr. This is said to be the best among available tools for android apps development.
2. ShoutEm:
ShoutEm is said to be the correct platform for developing android apps for mobile and tablet. It gives you some designs and can select from them. You can even create design by your own. It is best suited to promote businesses of small and medium. You can even integrate ShoutEm with Joomla, word press and others. You can integrate push notifications, app-in purchases, subscriptions and more. This really assures you the best experience in android apps development.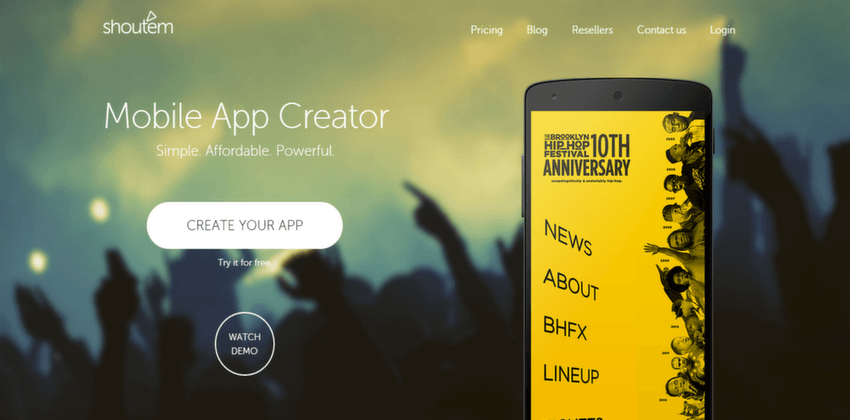 3. Infinite Monkeys:
Infinite Monkeys is for developing and publishing android apps. It is with millions of categories of apps and is used in more than 100 countries. You can create apps for free and requires less coding skills. AppMakr acquired it in last year. It is also provided with lot of examples regarding Android Apps Development.
4. MobBase:
MobBase is for musicians who want to promote their talent and work. This allows you to create app and stay in touch with your fans through it. You can share your music with the members using this app. People can listen to your music from the app itself. You can update regarding your new programs and concerts. This would be the best tools for android apps development for music lovers. This is the great and easy tool for developing android apps.
5. MobiCart:
MobiCart is to convert an online store to an m-commerce store. You can perform selling and purchasing of your store items through an app developed using MobiCart. You can send push notifications to your customers directly from the app. You can bring entire e-commerce store in your mobile app. This is the best tool for marketing through mobile. You can choose and customize the design as per your wish.
These are 5 best tools for android apps development. If you have any more to add, please do share with us through comments.