MakeMyTrip acquires EasyToBook for $5 million
India based online travel and hotel booking website, MakeMyTrip acquires EasyToBook, an Amsterdam based group of bookings for $5 million. This acquisition will help MakeMyTrip improve and expand its online hotel bookings. MakeMyTrip also wants to expand its domain beyond South Asia.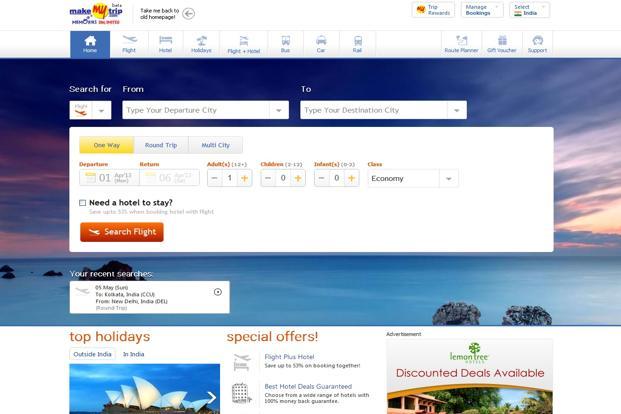 MakeMyTrip is a Nasdaq-listed company, one of the first online web portal to offer the citizens of India an opportunity to book air tickets and hotels online and at competitive prices. Its owner Deep Kalra had shown interest in the acquisition of small travel industries to expand business.
MakeMyTrip has acquired Singapore-based Luxury Tools and Travels for $3.9 million and picked 19.9% stake in travel search engine Ixigo.com for $4.8 million. It also bought Delhi-based My Guesthouse Accomodations for $1 million.
The online travel company in a statement said, "The acquisition of EasyToBook will add momentum to our stated objective of growing hotel and online holidays business…it brings strong domain expertise to the table."
"We have been open to inorganic growth and acqua-hiring. Other than niche travel tech firms and specialist travel firms, we also look for opportunities in 'supplier disintermediation'," Kalra said.
EasyToBook  "has unique front-end capabilities and has developed proprietary technologies for powering affiliate travel websites as well as dynamic shopping of various travel products," said MakeMyTrip in a statement.
Recommended Videos