Amazon Is Experimenting Item Shipping With Autonomous Flying Delivery Drones
Amazon's research and development lab has unveiled Amazon Prime Air, the next generation delivery system. Amazon Prime Air is autonomous drone that can deliver packages into customer hands within 30 minutes of placing order.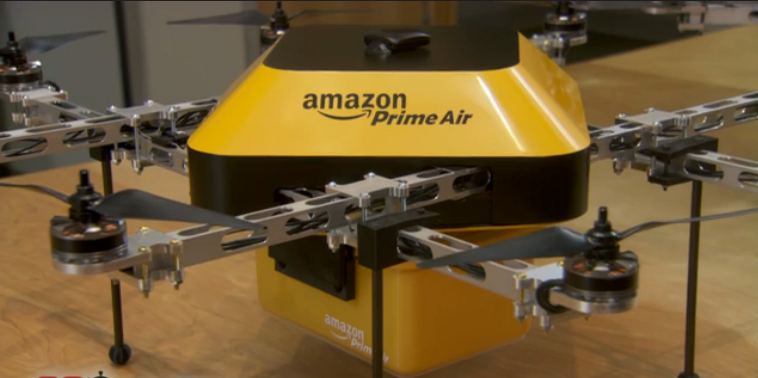 CEO Jeff Bezos revealed that these drones can carry packages of up to five pounds for a round trip of up to 10 miles. Drone is actually an octocoper that uses GPS for delivery of item to deliver address.
Amazon CEO Bezos also confirmed that 86 percent of Amazon's orders are of under five pound. It seems ambitious, but it will be possible some day. Amazon's research team is working hard to make it live as soon as they can. But company confirmed that it will be not possible in coming months. Amazon Prime Air shipping is expected to start from 2015.
Amazon has also posted a video to demonstrate how Amazon Prime air shipping will work.