Sometimes we need to take the screenshot of the Android screen to show people what's on your Android device screen. App developers and bloggers need this to take lots of screenshot to write tutorials. So, you need to know how to take screenshot on Android. In Window operating system for desktop, we have dedicated prtSc SysRq key to take screenshot. But on Android smartphone, there is no this kind of button or direct option. But taking screenshot on Android device is really easy.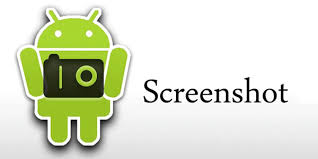 Up to 45% off on Tablets
Up to 45% off on Lenovo Tablets
There are few key combinations that capture screenshot of the current screen in Android. Key combination depends on the Android device and version.
You can press Volume down key and Power button simultaneously to capture the screenshot of current screen. This works on Android devices that do not have a physical home key. This works in most of the Android devices including Nexus devices, Micromax, Xperia, LG and HTC
If your device has a physical home key, try pressing Home button and the Power key together. Hold down both buttons until your device takes a screenshot.
On Samsung devices that comes with S Pen, you can use stylus to take screenshot. Just hold down the S Pen button and touch the pen tip on the device's screen until it takes the screenshot.
In some Android device, screenshot capture option can be found in the power menu. Long press power menu and wait for power menu to appear. Select "take Screenshot" option to capture a screenshot of the current screen. This option is generally found on Xperia devices.
These are few methods of taking screen shots on Android devices. We have covered methods for almost all devices. Try using these methods. In case, any method is not working for you, comment below to ask your problem,
---
Advertisement
---