Google Glass Has Already Been Hacked
Much awaited Google's gadget, Google Glass has been hacked. Within few days after the device reached developers, a well known android and iOS developer Jay Freeman has hacked the gadget to give users full control of the Android OS.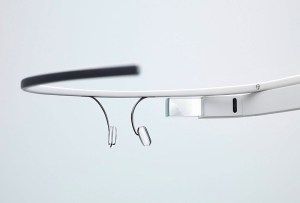 He developed the exploit that might be able to remove any restrictions Google has made for users. But he is not exactly sure whether he has rooted it or not. He also added that the exploit could allow users to upload any data on the device locally or on any device attached with the glass.

Read: 7 Features of Google Glass You Must Know
See: Google Glasses Specifications
"It took me two hours while I was having dinner with friends at the time," Freeman wrote to Forbes reporter. "The implementation from B1nary is for normal Android tablets and phones, I learned how it worked and then did the same thing on Glass…which was quite simple."
"This makes the device think that it is not running on real hardware: you make it think it is instead running on the emulator used by Android developers to test their software on desktop/laptop computers. As the emulator is designed for developers, it has full control and gives you 'root'," he continued.
Another developer Liam McLoughlin has also hacked the device a day before.
We are waiting for official response from Google.