21.5-inch iMac And Mac Mini Now Available in India
Apple's new 21.5 inch iMac and Mac Mini are now available in India. Now these are available in all online and offline retail stores across India.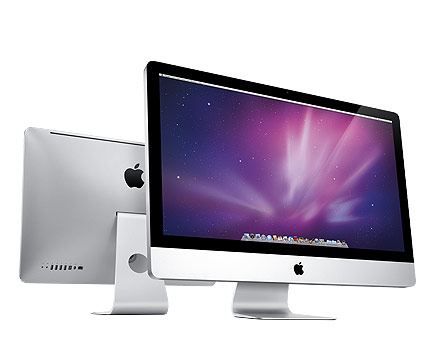 These new iMac are powered by quad core Intel i5 processor with 6MB L3 cache and 4 GB RAM. It is also packed with NVIDIA GeForce GT 640M graphics processor that has 512MB of GDDR5 memory. It also features FaceTime HD camera, dual microphone, four USB port, 802.11n WiFi, Bluetooth 4.0 wireless technology and OS X Mountain Lion.
Mac Mini is also available that features third generation dual-core Intel Core i5 and quad-core Intel Core i7 processor. These processors and twice faster and 65% faster integrated graphics. It comes with 4 GB RAM with support for 16 GB. It also comes with USB 3.0, HDMI, SDXC, Gigabit Ethernet and FireWire 800 ports.
Apple's 21.5 inch iMac with 2.7GHz and 2.9GHz quad-core Intel Core i5 processor will be available from November. These are priced at Rs. 85,900 and Rs. 99,900 respectively. Mac mini prices range from Rs 39,900 to Rs 65,900 in India.