Top 25 Kitchen Gadgets That can Make Your Task Easy
Who wants to work in the kitchen for a long time unless you like cooking. Cooking is a time taking process if you do all work in the old way. Nowadays, there are many kitchen gadgets in the market that have the ability to make your work less painful in the kitchen.
I have made this list of unique and top kitchen gadgets that you can by in order to make all kitchen task easy. You can use all or some of these kitchen tools and become popular in your niche. These tools make your work easier and take less time. All these kitchen tools are of price less than Rs. 2000. Isn't this a great deal?
Best Kitchen Tools
Here is the list of best kitchen gadgets that you can buy and make your cooking easy.
1. Electric Frying Pan with Egg Boiler Steamer Cooker:
You can make tasty omelets, pancakes, fried eggs, fried fish, dumplings, uttapam and boil up to five eggs at a time easily with this frying/streaming device. It is a multipurpose kitchen gadget that can help you to make a delicious breakfast.
Price: Rs. 549
Buy Now: Amazon
2. 4 in 1 Drum Grater Shredder Slicer:
This is the super useful kitchen gadget for you. You can grate, slice and shred the ingredients in almost any kind of shapes. This kitchen tool saves your time as you can easily and quickly grate and slice large quantities of vegetables, nuts or cheese in minimum time.
Price: Rs. 495
Buy Now: Amazon
3. Chef Basket 12 in 1 Kitchen Tool:
This chef basket can be used for many kitchens' works like steaming, frying, draining etc. The handle of this basket never gets hot. So, you can easily use it as a useful kitchen tool in your kitchen.
Price: Rs. 284
Buy Now: Amazon
4. Salad Cutting Bowl
I know what you are thinking after finding this as a useful kitchen tool. What's the use of this I can cut the salad without it. But my friend, you can cut all the salad at once with this kitchen gadget that too within a few seconds. If you eat salad every day then this can be a wonderful gadget to use for saving your time.
Price: Rs. 320
Buy Now: Amazon
5. Filter Spoon With Clip: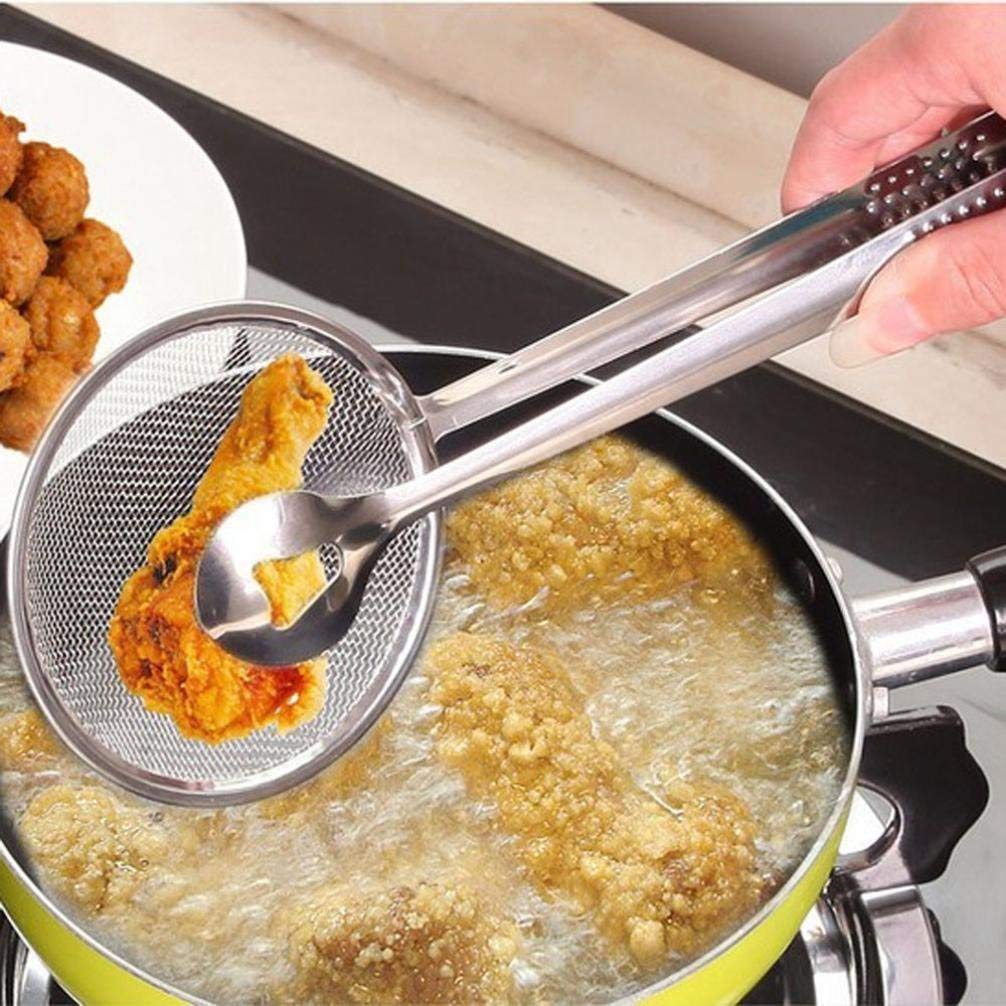 This useful kitchen tool is best if you hate extra oil in your fried food items. The filter spoon with clip is the solution of extra oil in fried food items. This is the must-have kitchen gadgets in your kitchen.
Price: Rs. 222
Buy Now: Amazon
6. Refillable Oil Sprayer:
If you don't like to oil your barbeque items with spoon or brush, here is the easy solution. This oil sprayer makes your task easy and lets you grease the food item without touching them. You can also use it for your salad dressing, Baking, Frying, Grilling And More.
Price: Rs. 529
7. Dual Salt & Pepper Grinder:
Grind your pepper instantly with this dual Salt & Pepper Grinder with Adjustable Ceramic Mechanism. It is in Stainless Steel and glass bottle which gives it a classy look.
Price: Rs. 499
Buy Now: Amazon
8. 3-in-1 Hand Blender:
You can chop, blend, whisk in one single machine by including this 3 in 1 hand blender in your latest kitchen gadgets list. This strong and sturdy blender can be used across a range of cooking needs. It has a 200 W powerful and efficient motor with rust-free stainless steel blending blades, whisks and chopper blades.
Price: Rs. 1200
Buy Now: Amazon
9. Vegetable Spiral Slicer
By using the spiral vegetable cutter as a kitchen gadget, you can eat a vegetable in place of spaghetti. If you are on a diet, this kitchen tool can help you in eating vegetables in the different and creative form.
Price: Rs. 149
Buy Now: Amazon
10. Silicone Collapsible Funnel: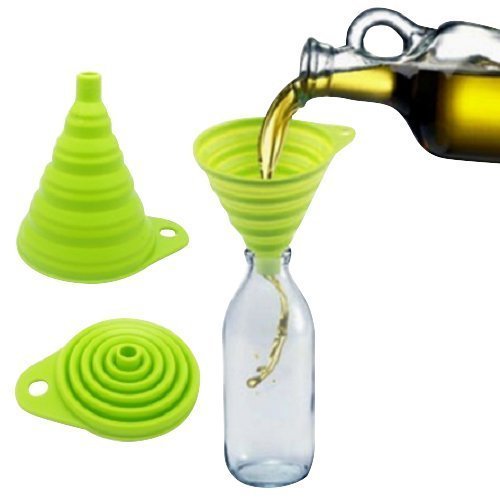 This can be a super cool gadget in your kitchen. It can help you in transferring liquids such as oil, Soy, Shampoo, Sanitizer or dry powder and more. This can be used in making your kitchen less messy.
Price: Rs. 199
Buy Now: Amazon
Read More, Best Water Purifiers in India -Buying Guide
11. Boil Over Stopper and Spill Preventer:
Are you also one of them who forget milk on gas and always ends up by cleaning the kitchen? If yes, then this is the best solution to avoid spilling of milk. You can also use it as a vegetable steamer, pasta boiler and more. This is the all in one solution for your kitchen.
Price: Rs. 394
Buy Now: Amazon
12. Expandable Cutlery Tray:
This drawer organizer expandable cutlery tray is made of good quality plastic which helps you in keeping your kitchen organized. It can fit a variety of drawer sizes with attachable and expandable tray.
Price: Rs. 749
Buy Now: Amazon
13. Cartoon Shape Mini Non-Stick Egg Frying Pan:
If you or your family members love pancakes, this is the perfect buy for your kitchen. You can also make Egg Omelets, Egg Fry or uttapam in this. This can be a good kitchen gadget.
Price: Rs. 299
Buy Now: Amazon
14. Citrus Sprayer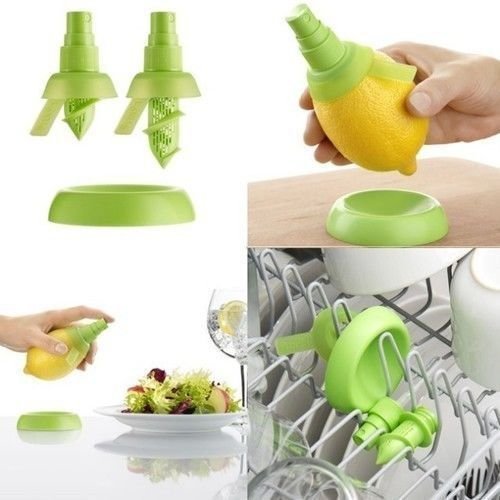 Fed up of squeezing citrus fruits and after applying lots of efforts the result is not satisfied? Here is the solution This citrus fruit squeezer is one of the best kitchen tools that everyone must have in their kitchen.
Price: Rs. 120
Buy Now: Amazon
15. Unique Serving Platter:
Well, normal round plates now become a boring way to serve foods to your guest. Here are the unique platters that you can add in your kitchen gadgets and make your kitchen creatives.
Price: Rs. 550
Buy Now: Amazon
More unique serving plates: Amazon
16. Dip Clips
I know, after seeing this you are thinking that is this exist. Yes, this exists and this is the perfect way to serve sauces and chutneys to your gust. No need to put extra bowl for sauces and chutneys.
Price: Rs. 291
Buy Now: Amazon
17. Chef's Torch:
The Chef's torch is used by many chefs in their restaurant kitchen. It is perfect for caramelizing sugar atop creme brulee, searing a steak, roasting bell peppers and marshmallows, melting cheese and toasting breadcrumbs. It is a multipurpose kitchen tool for indoor or outdoor use.
Price: Rs. 1,299
Buy Now: Amazon
18. Herb Mill:
This kitchen tool grinds herb in the coolest way. You can keep it in your table and grind the herb whenever you want on your plate. This herb grinder is the must have tool in your kitchen.
Price: Rs. 299
Buy Now: Amazon
19. 2 In 1 Melon Baller: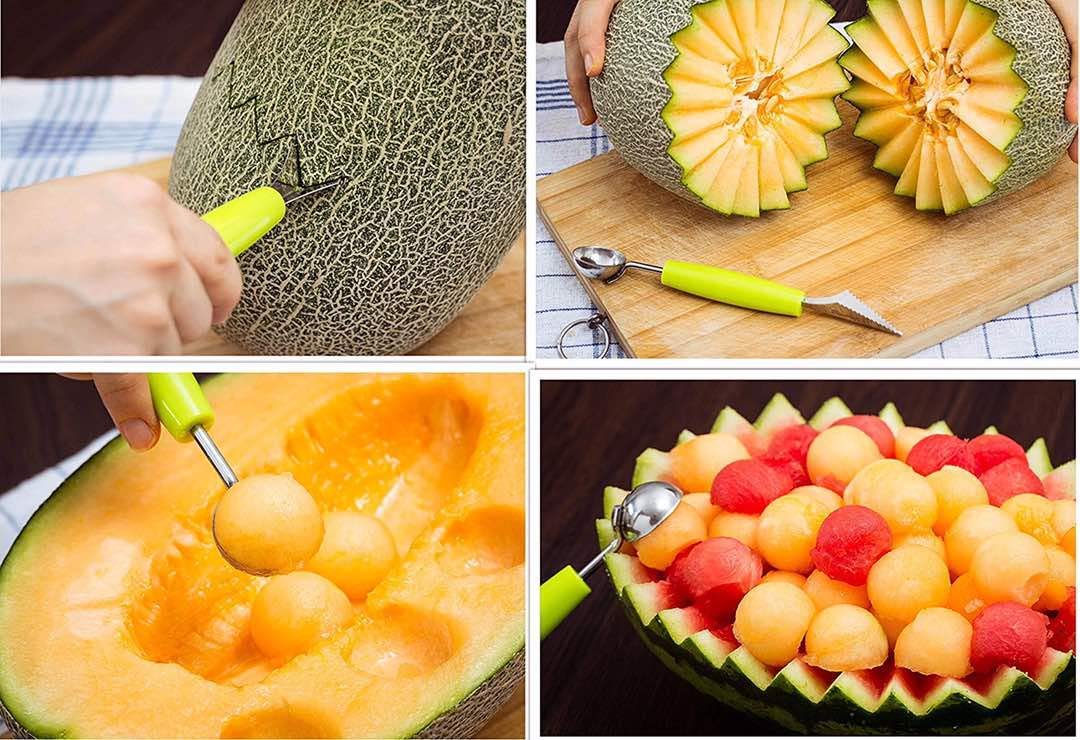 This Fruit Carving Knife is perfect for serving fruits to your guest or children. You can make any creative designs in fruit and serve them in best possible ways.
Price: Rs. 329
Buy Now: Amazon
20. Steam Cooker: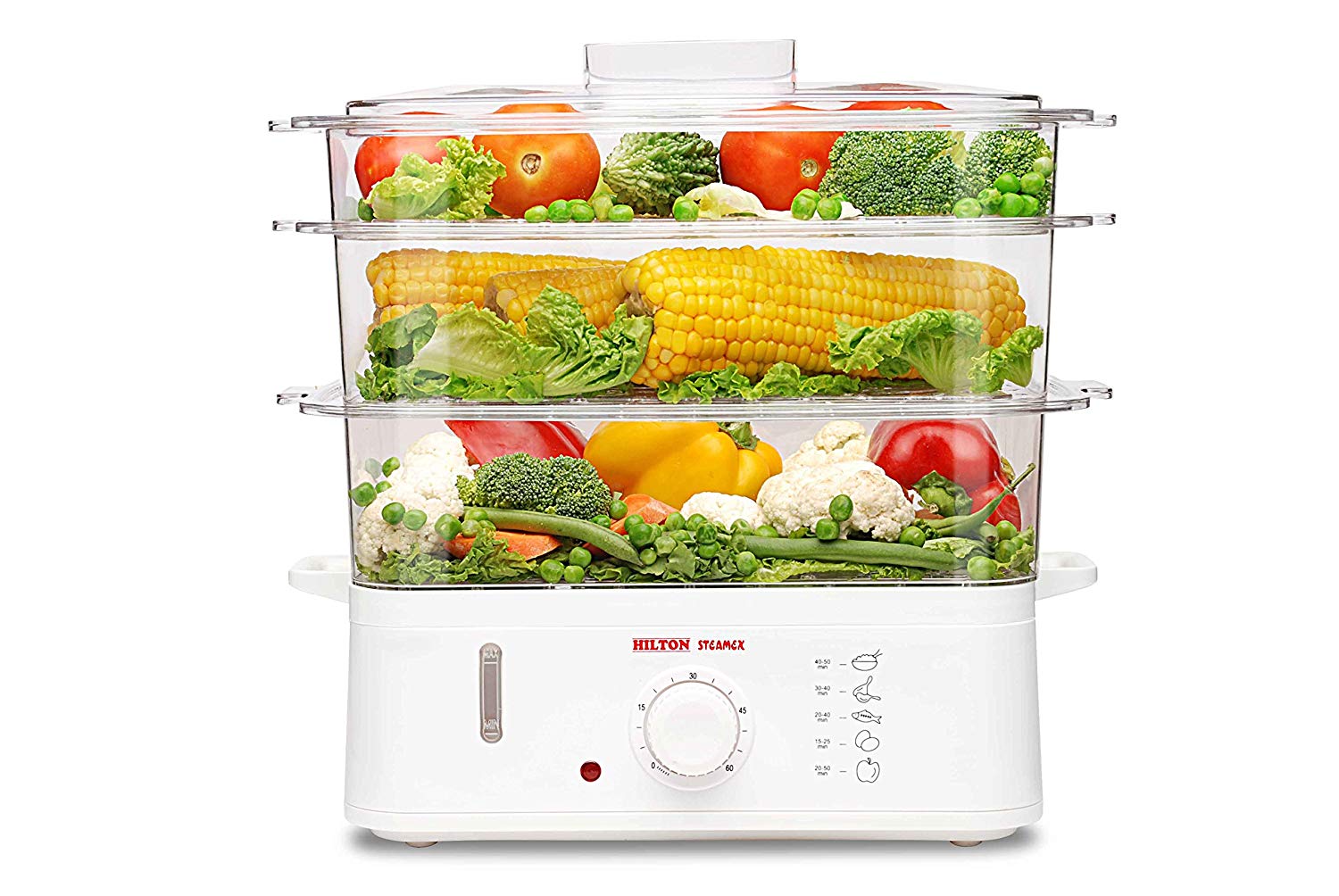 The steam cooker helps you losing weight by making oil-free food for you. The steam cooking makes food most hygienic, healthy, rich in taste & appearance. This steam cooker is the perfect kitchen gadgets that you can use for making oil-free lunch and dinner.
Price: Rs. 1,990
Buy Now: Amazon
21. Egg Roll Maker Machine:
This Roll maker lets you enjoy egg treats like never before. You can prepare eggs, omelets, frittatas and more in just 2 easy steps with the help of this unique kitchen gadget. It is easy to use and clean with a durable non-stick cooking chamber.
Price: Rs. 699
Buy Now: Amazon
22.
Milk Boiler with Whistle
This Pigeon Milk boiler with a whistle can help you a lot by avoiding spilling of milk during boiling. It has a thicker gauge for high durability.
Price: Rs. 579
Buy Now: Amazon
23.
Rinse Bowl And Strainer In One
This is the food bowl with an integrated strainer. You can slide strainer down when not in use and slide it up when it is in use.
Price: Rs. 199
Buy Now: Amazon
24.
Automatic Stainless Coffee Mixing Cup
The self-stirring Mug is for the lazy coffee lover. If you don't want to waste time mixing coffee or your health drink this self-stirring mug is for you.
Price: Rs. 349
Buy Now: Amazon
25. Automatic Water Dispenser Pump
The Watamate Flexo+ is an Automatic Water Dispenser Pump with Rechargeable Battery. You can now pour water into a glass without lifting the heavy water dispenser. It can pump up to 4 cans at the speed of 36 sec/ liter in a single charge.
Price: Rs. 1299
Buy Now: Amazon
Also, Read Best Geysers or Water Heaters in India
So, these are the few best kitchen tools and gadgets that make your task easy in the kitchen. All these kitchen gadgets are affordable with a price of less than 2000 INR. You can buy anything or all from this list without thinking twice. Hope, you will enjoy cooking and serving after using these tools. 🙂
Recommended Videos