5 Best YouTube Alternatives
YouTube is the most popular video-sharing platform. Creators and video production companies share their videos and people watch. According to Alexa, YouTube is also 2nd most visited website globally. The company also confirmed that over 2 billion logged-in users visit YouTube each month. This shows how popular this video-sharing platform is. YouTube has good content but ads have become a problem now. The company shows different kinds but became too aggressive in pushing ads recently. If you also too many ads on YouTube and are looking for some good YouTube alternatives, keep reading. I have researched to make a list of the best YouTube alternatives. Have a look at the best alternatives to YouTube.
Best YouTube Alternatives
1. DailyMotion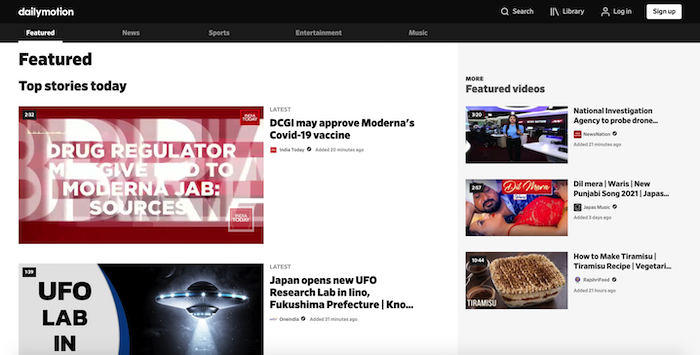 DailyMotion is a popular video-sharing platform where you can watch videos content. Just like on YouTube, anyone can signup to be a reactor and start uploading their videos. Users can like and comment on a video. There's also an option to follow a DailyMotion channel for getting notifications of future videos. Popular media and entertainment companies are already on DailyMotion. So, you have lots of fresh video content to watch.
If you look at the stats shared by DailyMotion, DailyMotion is the 2nd biggest video-sharing website and is behind only YouTube. YouTube leads over DailyMotion because most creators are only present on YouTube. They get more viewers on YouTube and earn better. So, DailyMotion isn't as good as YouTube in content but makes a good YouTube alternative.
2. Odysee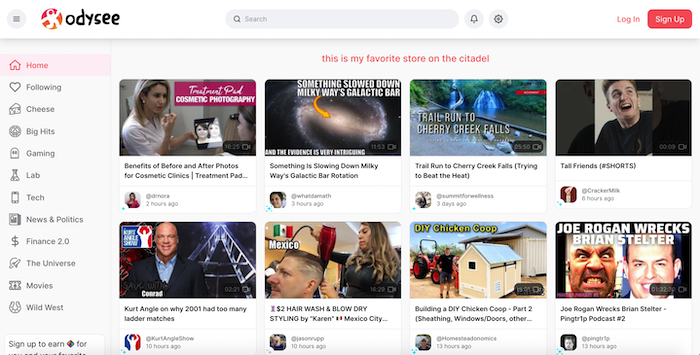 Odysee is a video-sharing website built on LBRY, a blockchain-based file-sharing and payment network. Odysee is basically a decentralized alternative to YouTube and boasts to be a platform for free speech. As the platform uses blockchain, it doesn't have censorship authority like Google. When you open the website, you see a menu at the left where links to categories are added. So, you can watch videos on Tech, News, Gaming, finance, and more using this menu. Odysee is ads-free because channels on this video-sharing platform are monetized exclusively on the basis of cryptocurrency. Creators earn LBRY credits for views and can also receive donations from viewers.
The content posted on this website will also remain on the blockchain permanently. It also ensures that creators' channels can never be deleted. This seems a good idea for free speech but no control over the content can create trouble. What if creators are posting revenge porn, violence, and fake facts content.
3. Metacafe
Metacafe is also a good video-sharing website with content in several categories including movies, video games, sports, music, and TV. The company was founded back in 2003 and was acquired by Collective Digital Services in 2012. Initially, the website was just like YouTube but recently, it turned focus into short-form videos. SO, most content posted recently on Metacafe is in the form of vertical video. Even if Megtacafe couldn't do well in front of Google's YouTube, it is still one of the best YouTube alternatives to watch interesting videos.
4. d.tube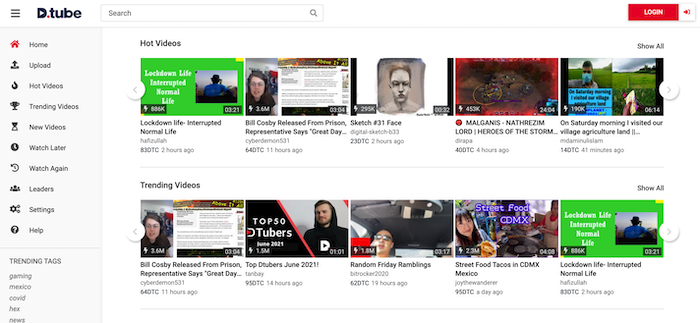 D.tube looks similar to YouTube in terms of design and user experience. DTube is the abbreviation of the decentralized tube. It is basically a decentralized video platform built on steem blockchain. It offers features like decentralized, crypto incentive, fair platform, free of advertisement, and not censorship. DTube content is stored on IPFS, a distributed storage, and distributed storage protocol. There is not censorship from D.tube team but suers can control content by upvotes and downvotes
5. Twitch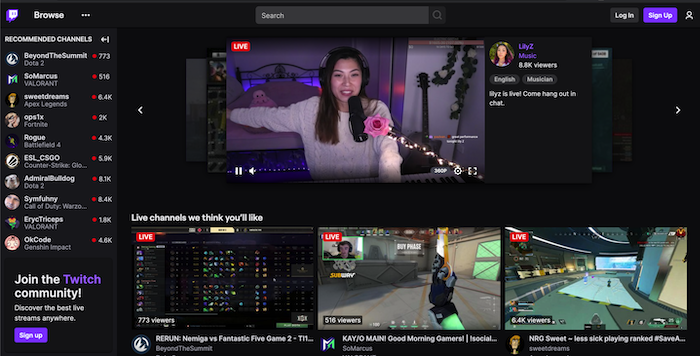 Twitch is the best YouTube alternative for those who are interested in gaming videos. Basically, Twitch is an alternative to YouTube Gaming. Most of the popular game streamers use Twitch to stream their game and share their gaming video. The content is very similar to YouTube. You can watch the content for free, add friends and even interact with creators on a live stream chatbox. Creators get an opportunity to earn money through Twitch's partner program.
Twitch mainly offers live video streams while YouTube also has hosted videos.
Also see: Best Video Game Streaming Platforms 
Wrap up
This was the list of best YouTube Alternatives. I will try more video-sharing platforms and see if they can be added to this list. Instagram and Tiktok are also popular video-sharing platforms but YouTube is for long video content. So, I only added those platforms that offer content similar to YouTube.