5 Best Wall­pa­per Apps for Mac
Not many people change wallpaper very often. But there are a few people who like to do this on a regular basis. You can download beautiful wallpaper from several wallpaper websites and free stock photo sites. An alternate way is to install a good Wallpaper software or app. If you use macOS, you can download wallpaper apps for Mac. In this article, I will list some of the best Wallpaper apps for macOS.
Also see: Ultra-Wide Wallpapers For Desktops
Best Wall­pa­per Apps for Mac
If you want to keep the desktop screen of your macOS beautiful and refresh, you can check these interesting wallpaper apps for macOS. These apps will provide you beautiful collection of wallpapers for your macOS.
1. Unsplash Wallpapers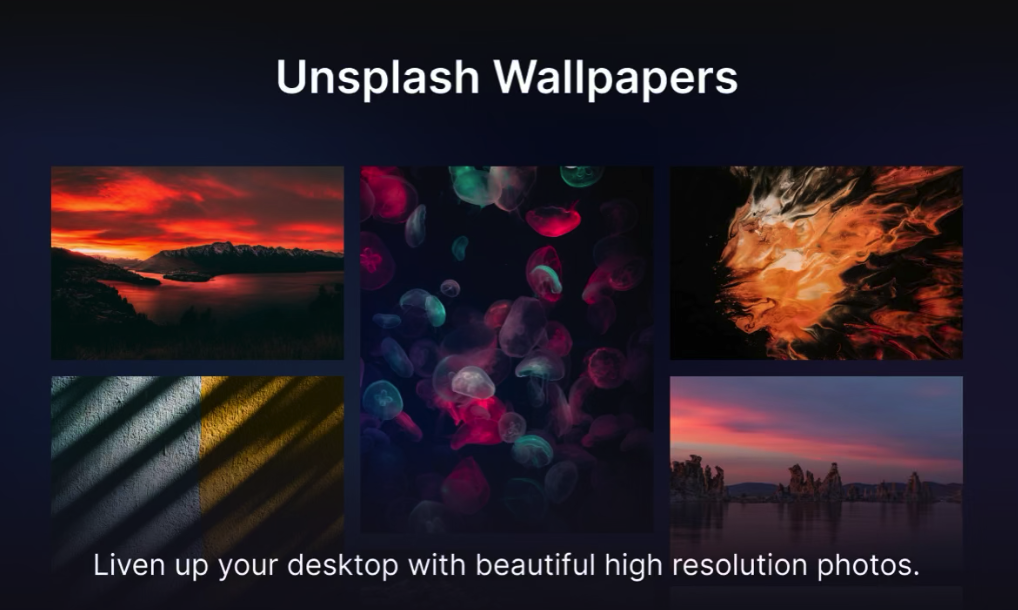 Most people who deal with photos already know about Unsplash. Unsplash is a popular free stock photo website where you get beautiful photos for free. The website also has a good wallpaper app for Mac. The app is called Unsplash Wallpapers. This highly-rated app offers millions of HD photos. You can also set the app to change the wallpapers on a Daily or Weekly basis.
After installation, it adds an icon on the macOS toolbar. You can click the icon and it will show you a wallpaper. Keep clicking on the refresh icon and it will show you random wallpapers. When you like wallpaper, click the Set Wallpaper button.
This is a hassle-free no-nonsense wallpaper app for Mac. The app is free to download and use. All the images on the website also free.
2. Irvue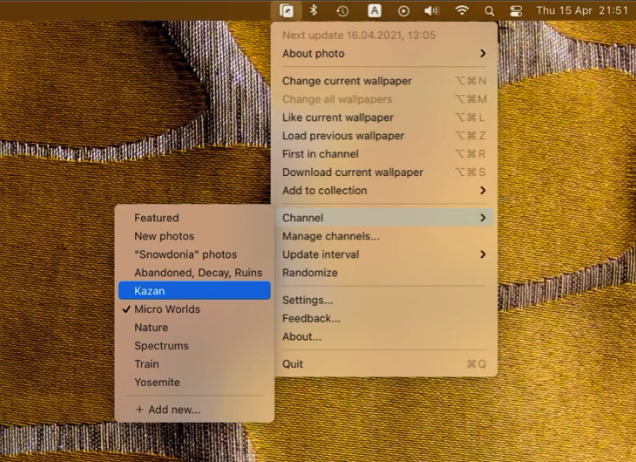 Irvue is also a beautiful wallpaper app for macOS. It also fetches photos from Unsplash. So, you get the same wallpapers as in Unsplash Wallpapers. Wallpapers are same but it has several notable features. It can change wallopers automatically every 30 minutes, an hour, 3 hours, 12 hours, 24 hours, week, or month. You can also download each photo on your system if you want.
It also adds an icon in the macOS toolbar similar to Unsplash Wallpaper. The app has multi-display setup support, customizable shortcuts, and auto-adjustment of wallpaper, and more. Whenever it changes the wallpaper, it sends a notification with info about the photo. If you like a photo, you can also learn about the photographer. The app has an intuitive interface and is easy to use. You can also choose preferred image orientation.
This wallpaper app also supports channels. So, you can see collections in place od random wallpapers. It also supports keyboard shortcuts and you can also easily configure shortcuts if you want.
This app is also free to download and use. There is no in-app purchase.
3. Wallpaper Wizard 2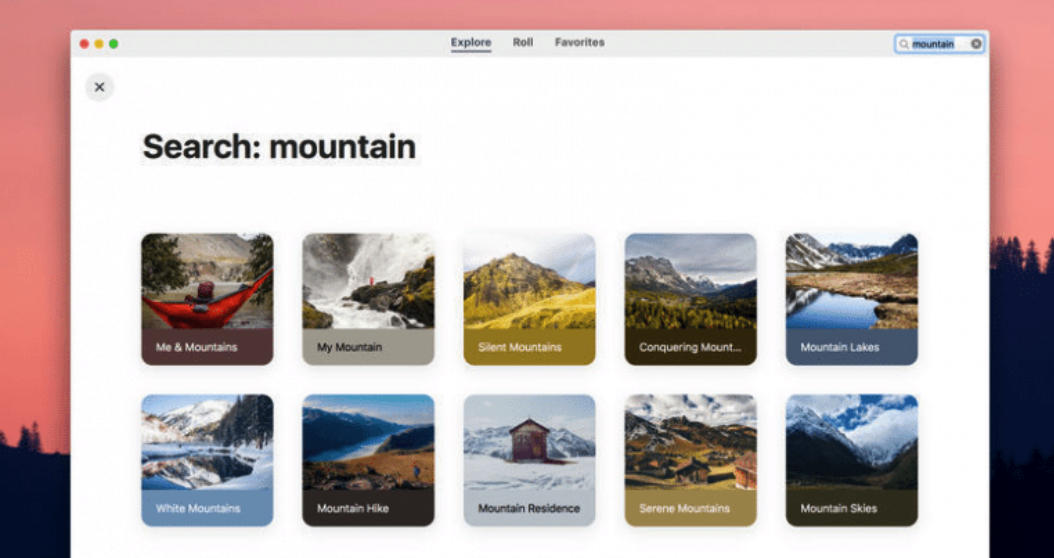 Wallpaper Wizard 2 is a paid wallpaper app for macOS but it is worth the price. It offers more than 25000 wallpapers and the company behind the app keeps adding more. You can explore the wallpaper by categories of use the search to find wallpapers by keyword. All the wallpapers are HD or 4K in resolution and look really good. You can also set photos as favorites and access all these photos in a separate tab.
Wallpaper Wizard 2 is priced at $9.99 and offers a 7-days free trial.
4. 24 Hour Wallpaper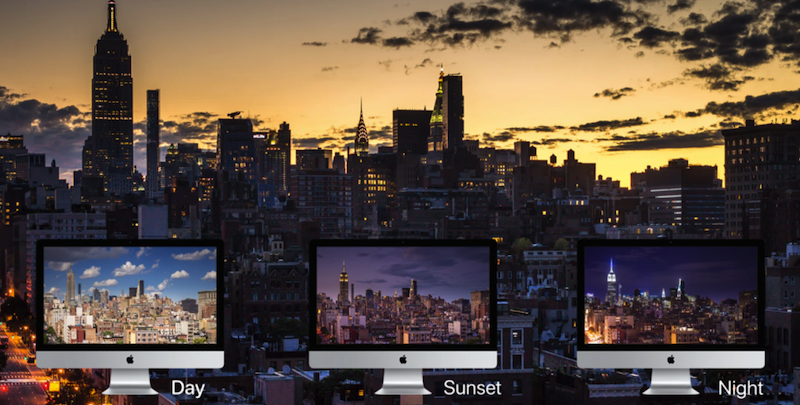 24 Hour Wallpaper is also an interesting wallpaper app. It has 90+ beautiful wallpapers that change to match the time of the day at your location. Even if you mix or shuffle wallpapers, it matches the time of the day. All the photos are of high quality to give your Mac a beautiful look. The app also claims that it minimizes battery consumption
5. DailyWall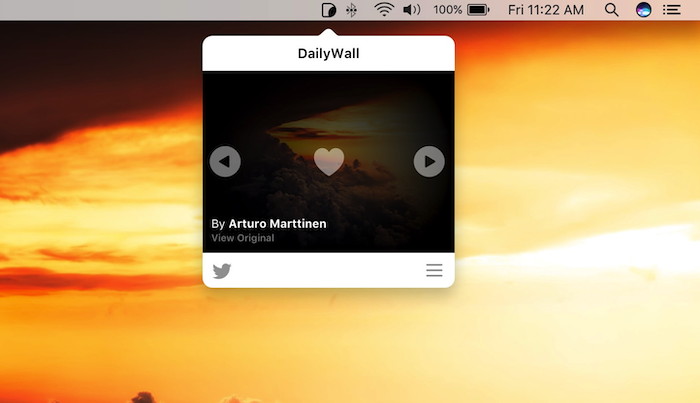 DailyWall is also a beautiful app for wallpapers. It brings wallpapers from different categories including Landscapes, Aerial, Dark, Cars, Animals, Nature, Architecture, Food, and Devices. At 10 AM, it will automatically change the wallpaper to one of the beautiful photos of its collection. It picks photos from different sources like Unsplash, Pexels, and Pixabay.
To better enjoying the app, you can purchase the DailyWall Pro. It brings unlimited history, fast forward, multi-screen support, customize new wallpaper time, and more features.