5 Best Battlegrounds Mobile India Alternatives: BGMI Alternatives
After an order from the Indian government, Google and Apple have removed Battlegrounds Mobile India from their app stores. So, no one can now officially downlaod the game. People who already have the game installed on their phones can keep playing until government clears its stand on the matter. BGMI was launched a year after the Indian government banned popular PUBG Mobile in the country. BGMI was basically the same game with a few changes.
Now when BGMI is not available to downlaod, people are looking for similar games. BGMI is not the only battle royale game. There are several similar and good battle royale games you can play when BGMI is not available. Have a look at the list of best BGMI alternatives.
1. Apex Legends Mobile
Apex Legends is a popular game that also released a Mobile version a few months back. This is a strategy battle royale shooter game that lets players join forces and compete with other players to win the game. You have to choose from different characters to play the game. You can select characters wisely to make a good team and win matches. There are multiple modes including Octane Battle Royale mode where you have to fight against 59 players to survive. If you are now missing BGMI, you can download Apex Legends Mobile and start playing this interesting shooting game.
Apex Legends is free to download on both Android and iOS.
2. Call of Duty: Mobile
Call of Duty: Mobile is another popular strategy shooter game with Battle Royale mode. In Battle Royale mode, up to 100 players compete against each other to survive till the end. The game has console-quality HD graphics and optimized touch inputs to offer you good gameplay. There are also several other mammies including Team Deathmatch, Domination, and Kill-Confirmed. The game is free to download on both Android and iOS.
3. Fortnite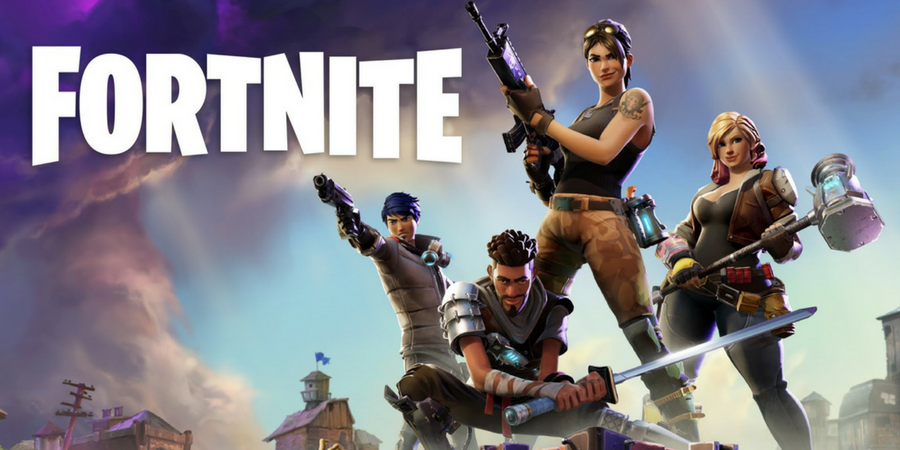 Fortnite is a free-to-play battle Royale game developed by Epic Games. This game is on both desktop and mobile platforms. The battle Royale game is really popular that keeps getting updates to make it interesting. You will have to compete in 100 players' PvP to remain alive till the end. This game added the battle Royale mode after seeing the popularity of battle Royale mode in PUBG. The game offers impressive graphics, good sound effects, and mobile-optimized touch controls.
The game is free to download but it is not available in official app stores due to some issues of Epic Games with Apple and Google. So, you will have to download the APK from the official website.
Download – Epic Games website, Samsung Galaxy Store
4. New State Mobile
New State Mobile was launched as PUBG New State but later it dropped the name PUBG to avoid a ban in India. So, the game is now called NEW STATE MOBILE. This game has been developed by PUBG STUDIOS, the company behind PUBG Mobile. The also has battle Royale mode where 64 players are dropped into a map. They have to find weapons and eliminate enemies. The game is very similar to PUBG Mobile. So it is a good option to fill the gap of BGMI. New State Mobile is a good alternative to BGMI.
NEW STATE Mobile is also a free battle Royale game for both Android and iOS.
5. Garena Free Fire MAX
Garena Free Fire MAX is a similar battle Royale game that became quite popular in the country after India banned PUBG Mobile. The game feels very similar. In the battle Royale mode, 50 players are dropped at a map where they have to compete for weapons and supplies and then take down enemies to survive till the end. The game has really good graphics and smoother gameplay. You can also create a team of 4 players to compete with your team.
This game is also free to download on both Android and iOS.