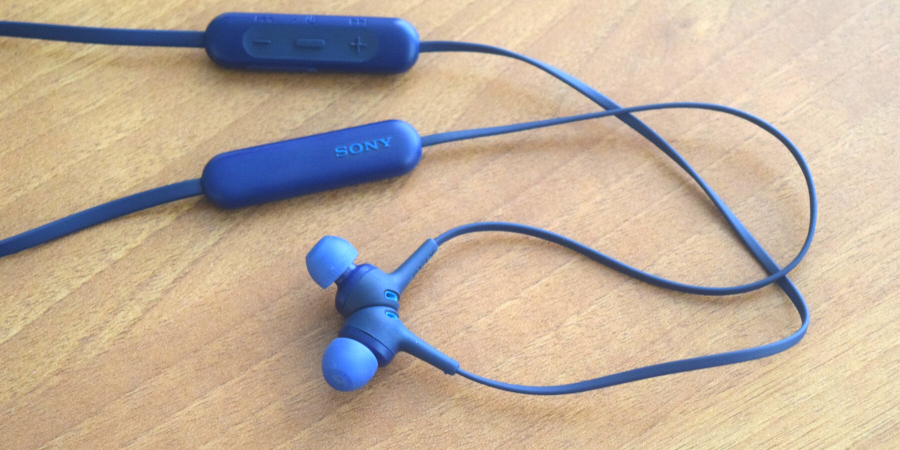 Sony has a wide range of earphones available in different price segments. Sony WI-XB400 is one of its recently launched earphones I began testing last week. In this article, I will talk about this earphone in detail. If you are looking to buy this earphone, don't forget to read our Sony WI-XB400 Review to know everything about this earphone.
Sony WI-XB400 has an MRP of Rs. 4999, but it is already available at around Rs. 3100 from Amazon. This earphone was launched along with Sony WH-CH510. I have already published Sony WH-CH510 Review. If you are looking for a good headphone in this segment, you can read that review to know more about Sony WH-CH510.
In this review, I will talk about the earphone in detail and will tell you about its build, sound, battery and other features. So, don't miss any part.
Buy Here: Amazon
Sony WI-XB400 Review
Sony WI-XB400 has a wired design where a thin wire is connecting both the earbuds. This wire has two thick modules where one looks to be the battery pack and other features control buttons and mic. The center button is to turn it on while the other two are volume rockers that can also be used to control tracks. There's also a tiny LED light and USB-Type-C port for charging. The in-line control module will be on the left side when you are using the earphone. You can easily locate it and use buttons without any trouble. It is also easy to identify each button separately. It has a flat wire that minimizes tangles. So, you don't need to spend a few minutes in untangling wire each time you want to use it.
You can keep it hanging from your shoulders comfortably. Both earbuds have a built-in magnet to keep them locked together. Earbuds clasp together and will be there like a necklace. When you want to use it again, detach them and put them in ears. It is a lightweight earphone and features comfortable earbuds. So, you can keep it wearing throughout the day. When you do not want, you can easily keep it in your pocket or bag. Default earbuds were a good fit for me, but the company also ships it with 2 extra pairs of different sizes. Eartips are made of silicone and they are crafted to be comfortable.
The build quality of the earphone is really good and it has a premium finish. The only downside is the lack of water-resistance. So keep it safe from water splashes and avoid using it when it is raining. if you get a little sweat, there's no problem but there can be if you sweat too much. There is no official IP rating, so be extra careful. I used it while running a few times and earbuds never came out automatically.
Tech Specs
Drive unit: 12mm
Frequency response: 20 Hz–20,000 Hz
Bluetooth V5.0
Microphone
Battery backup: Up to 15 hour
Charging time: 3 hours
Music experience on this earphone is impressive and I really liked the superior bass response. It comes with 12 mm drivers that produce clear crisp and rich sound. Drivers are larger than used in other earphones of this segment. Mids and highs are also nice along with good bass. It delivers a pretty spacious soundstage considering its price. I tested this earphone with several kinds of genres and even used it while watching movies. The performance is impressive. This earphone also gives you good isolation and no noise can interrupt your listing experience.
It also features a microphone for hands-free calling and calling experience is also good in this one. It captures a good voice and removes most of the background noise to deliver your clear audio on the other side. When you receive a call, just press the button of the earphone to receive a call and start talking.
It is also compatible with the smartphone's voice assistant. So you have access to Google Assistant or Siri to get directions, play music and communicate with contacts with a simple press of a button.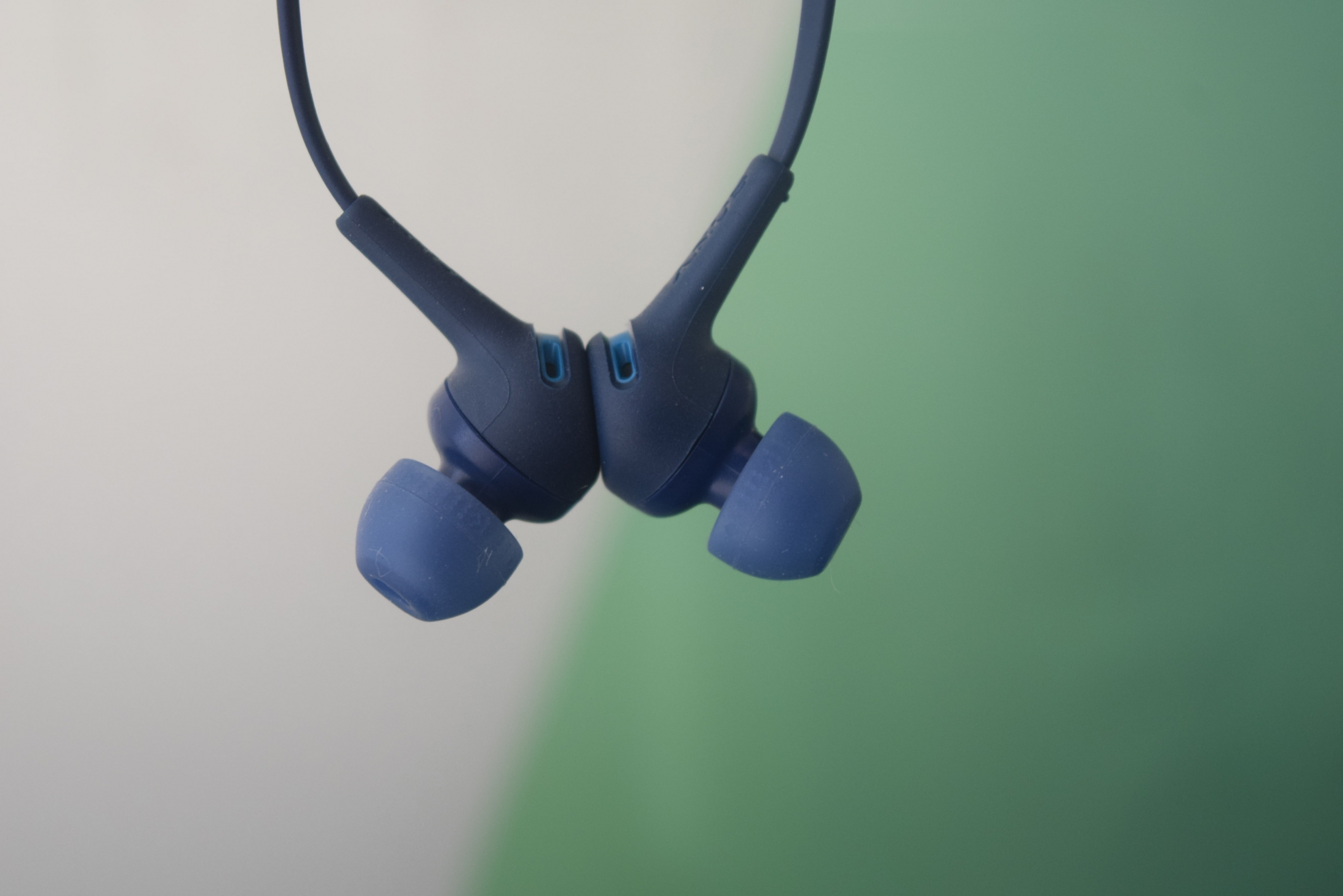 Sony promises 15 hours of battery backup and this earphone delivers the same. You get close to 15 hours of music playback on a single charge. Even if you are listing to music at 100% volume all the time, you will still get around 12 hours of music playback. When you turn the earphone on, it tells you the battery level. So, you always know how much juice is still left. But there's no zero battery warning. When it runs out of juice, it will automatically shut down without telling you. With the larger audio driver, it manages to deliver impressive battery backup without making the earphone bulky.
It takes around 3 hours in charging this earphone. There's a Type-C port for charging and the 10 minutes of charge can give you 60 minutes of music playback. That's another impressive thing.
Final Thoughts
Sony WI-XB400 is impressive with excellent build, solid music experience and long battery backup. The only negative thing I could point is the lack of water resistance that is already available in most of the other wireless earphones in this segment. This earphone is good for every condition including jogging, hiking or daily usage. These are comfortable for long usage and battery life is also long. If you are comfortable with not having an IP rating, Sony WI-XB400 has all other things covered and you can go with it.
Should you buy Sony WI-XB400?
The only weakness I found was the lack of IP rating and there are several earphones at this price point that offers water resistance. But the audio quality is pretty impressive considering its price, the microphone works well and battery life is impressive without making this earphone bulky. If you are ready to compromise with water resistance for impressive music quality, you should go and buy Sony WI-XB400
Buy Here: Amazon
Sony WI-XB400
"Sony WI-XB400 is impressive with excellent build, solid music experience and long battery backup. Recommend in this price segment."
The Good
Good build
Solid Music Experience
Long battery life
Good microphone
Breakdown
Design 70%

Sound 90%

Features 80%

Battery 80%

Value for money 90%