Sony WH-CH510 Review: Impressive Sound And Extraordinary Battery Backup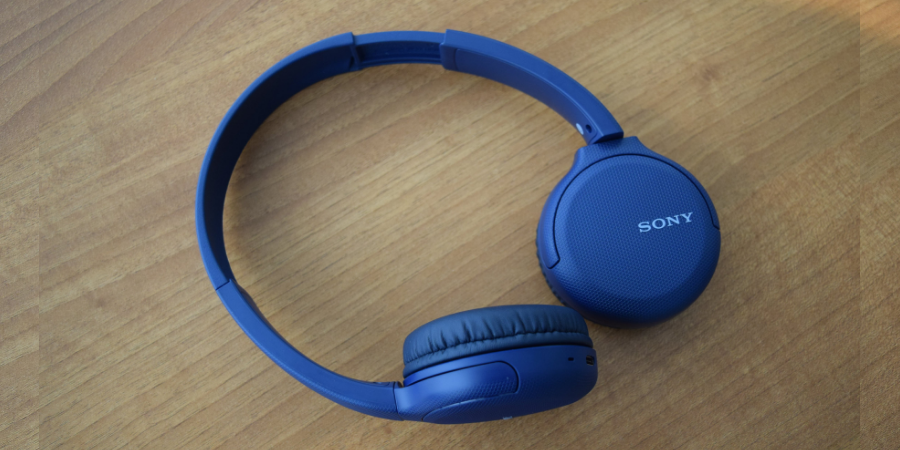 Sony is a known brand for impressive audio products and it has a large range of earphones and headphones. Recently it introduced a few new headphones and Sony WH-CH510 caught my attention due to its battery life, The company claims 35 hours of battery life. So, I decided to test it and verify the claim. I have been using Sony WH-CH510 for around 10 days and here is the review of Sony WH-CH510.
Sony WH-CH510 Review
The headphone looks good and comes with a lightweight body. If I talk about the build quality, it is average. This headphone is mostly made of plastic and it feels cheap. Initially, I was worried about its durability so I did a few tests. The headphone survived, so I don't think you need to worry much until you are using is very badly.
It is an over the ear headphones that can be adjusted to fit the size for your head. It has swivel earcups that make it easy to carry in your bag. Earcups are good but not the best around. Still, it is comfortable if you use it continuously for an hour. It fits properly and doesn't put much pressure on the ears.
At the right ear cup, it has two volume controls, a power button and a USB-C port for charging. From these buttons, the center button can be identified easily, so you know where other buttons are. So you won't face any issue in using any of these buttons.
The headphone doesn't feature any waterproof rating. So, keep it safe from water splashes and avoid using it at poolside parties.
I had the Blue variant, but the headphone is also available in Black and White colors.
Tech Specs
Driver: 30mm
20 Hz–20,000 Hz
Bluetooth 5.0 (A2DP, AVRCP, HFP, HSP)
hands-free calling
Voice Assistant Support
Up to 35 hours of battery
The audio quality of this headphone is good. Considering the price of this product, I am impressed with its sound experience. It offers a balanced output. The mids and highs have a great presence. You will also feel a good amount of thump in the low end.
It lacks noise cancellation. If you are listing to songs on the low sound and the environment is particularly loud, you will still hear some of it. There's minimal leakage of music. If you are listing to music at 70% of volume, no one will know what song you are listing to.
The headphone has a built-in microphone. So, you do not need to take your phone out from your pocket to attend the call. Mic has proper noise cancellation. So, it doesn't capture noise from surroundings and your clear voice will be delivered on the other side. That's another impressive thing in this headphone. When you are talking to someone on call, it seems it enables ambient mode so you also get your clear voice. So, you won't end up shouting.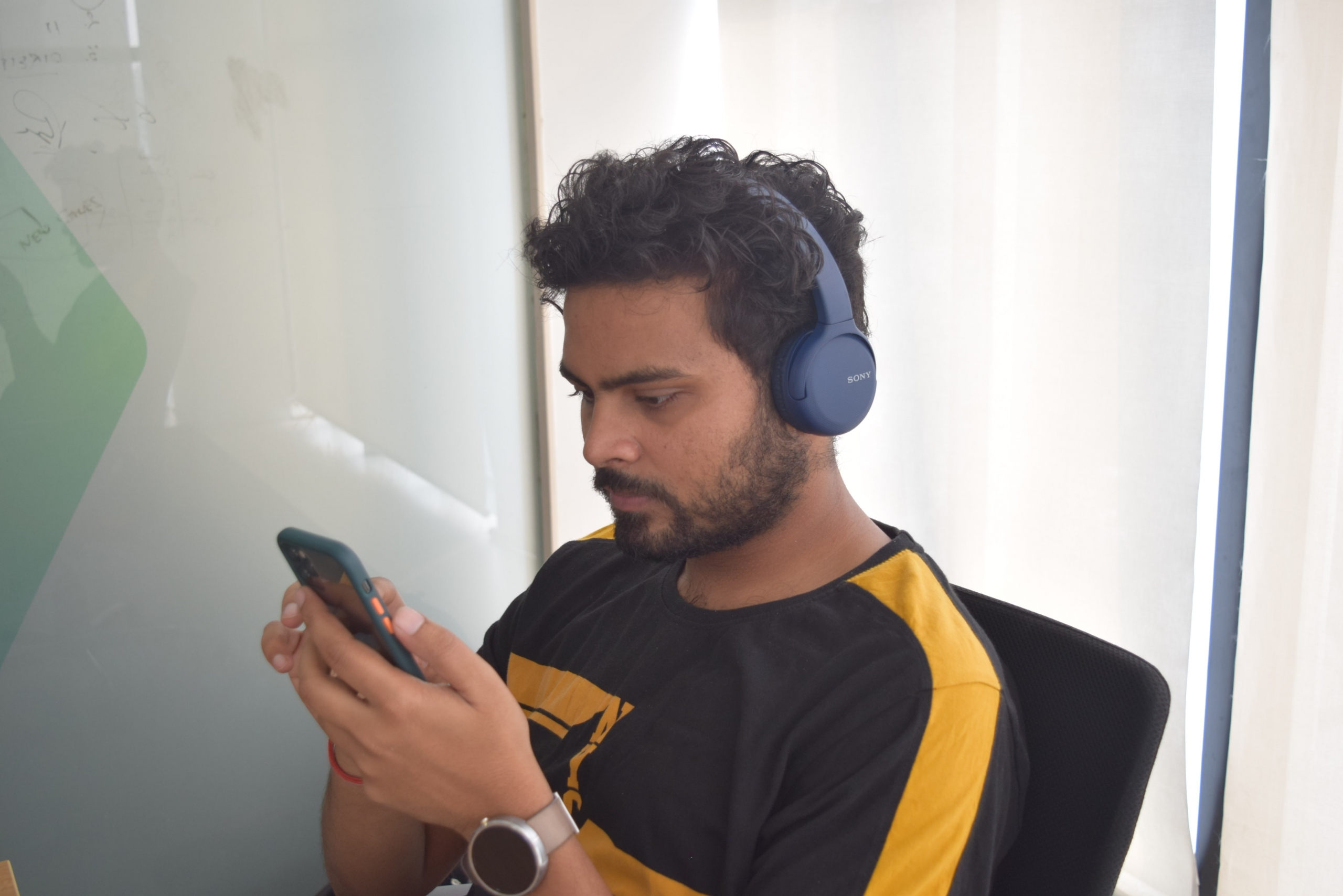 It is also compatible with the phone's voice assistant. Double press the center button to activate Google Assistant or Siri. By using voice assistant, you can also make calls asking Google Assistant or Siri to call someone using voice commands.
The headphone features Bluetooth 5.0 connectivity so you get more reliable and faster connectivity.
The battery life of this headphone is extraordinary. You get more than 32 hours of battery backup on a single charge. So, it can last for a week even if you use it for 5 hours a day. It takes around 4.5 hours in fully charging the large battery of this headphone. There's a type-c port for charging ad it supports fast charging. Just 10 minutes of charging will give you 90 minutes of music playback. This makes the headphone best for long trips.
Final Words
Sony WH-CH510 is an impressive headphone without costing much. It has a good sound, excellent battery, and impressive calling experience. Unlike most of the other headphones of this segment, this one doesn't feature Aux port. But I don't see any need for that because you are getting a long battery backup. This headphone is perfect to take it with you while traveling.
It is not best in terms of sound, but its impressive battery makes it unique. You are getting value for each penny you are paying.
Sony WH-CH510
"Sony WH-CH510 offers good sound and excellent everlasting battery backup."
The Good
Good Sound
Amazing Calling experience
Long battery backup
Fast Charging
The Bad
No IP Rating
Average build
Breakdown
Design & Build 60%

Sound 75%

Calling 95%

Connectivity 70%

Battery 95%

Value for money 80%

100%