Coolpad Cool Play 6 Review: An All-round Performer
Coolpad launched its mid-range beast Coolpad Cool Play 6 a few days back at an event in Dubai. I already wrote its first impressions and talked about specifications of this phone. Now after using the phone for over 10 days, it is the time to tell you how this phone actually performs.
Dual camera and 6GB of RAM are the two most notable thing in this phone Coolpad also unveiled the Journey UI in this phone. It will be available exclusively from Amazon.in for the price of Rs. 14999 starting September 4.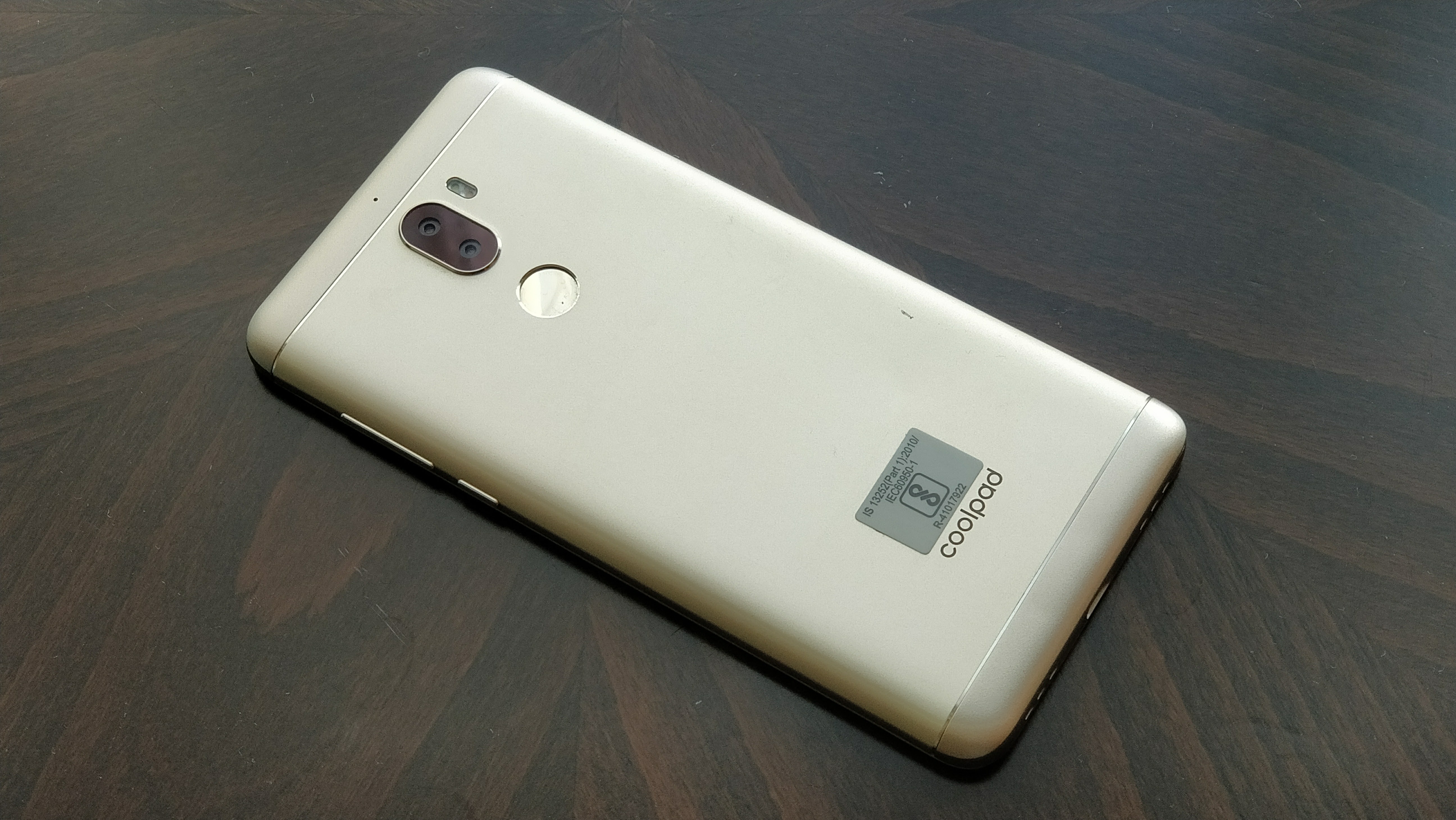 Coolpad Cool Play 6 Review
This phone looks almost the same as Coolpad Cool 1 that was launched a few months back. The same solid metal builds except the two pieces of plastic at the top and bottom edges of the back. The phone feels premium and edges are rounded to offer better grip.
It has a 5.5-inch display large panel on the front. It has a front camera, LED notification light and sensors above the display and three capacitive backlit keys below the display. There is a slightly raised lip around the front panel to the display from touching the surface when you put it on display down side. When the display is off, it looks to have no bezels on the side but it actually comes with very thick bezels.
The base side has USB Type C and speaker. The volume rocker and power button are on the right side and sim card slot is on the left. The top side has 3.5 mm audio port. The back panel has vertical dual camera setup at top center side with fingerprint scanner below it and dual LED flash at the right side of it.
During my test, this device fell twice but it was fine. I am impressed with build quality. If you feel that metal build of the phone makes it slippery, you can use a good case. The company already offers a screen protector within the box.
It comes with 5.5-inch Full HD IPS LCD display. It offers good colors and large viewing angles. The brightness also looks good while doing most of the things but was not as good while playing games or watching movies. As opposed to I said in the first impression, the display has good brightness and it keeps it high even on outdoors. So legibility is fine even in outdoors, but the camera and gallery app are not the same and checking photos and capturing shots in bright sun light will be a pain
There are also few display modes to try. If you like saturated colors, you can try Vivid mode. You can also enable the adaptive brightness for good experience. There is also an Eye care mode which is a blue light filter. I am not sure why this option was not added to the quick settings menu.
There is also an option for 'Ambient display'. It automatically wakes the screen every time you pick up the phone and shows notifications
The phone runs on Journey UI based on Android 7.1.1. When I first started using the device, I found few software issues and few apps were crashing. The company pushed an update to fix most of those issues and now the phone is working fine.
The UI has no app drawer. It means apps are displayed on different home screens along with widgets. Swiping down on screen opens quick settings panel. You can customize it to add options of your interest and reorder as per your need. This phone comes with bloatwares and few of those can be removed easily.
One thing that I hated was the way to hide notifications. You cannot simply swipe it to hide. When you try to swipe left or right to hide, it asks you to either delete or block. It adds an extra setup. There is an option to clear all notifications in one go, but you have to go an extra step for clearing individual notifications.
It supports context menu for supported apps. Just long press on an app icon and you will see a context menu with options.
Like other custom ROMs, this phone also has a section for themes and wallpapers. But you only have two themes and there is no option to download more. I hope this option will get an update to allow you browse more themes in near future.
This UI also supports dual Apps feature. So, you can have two copies of an app. It is useful for Apps that do not allow multiple accounts support at the same time. So, you can have two active logins of Facebook and WhatsApp like apps.
One notable feature that I discovered after cursing this phone's software and later I regretted. I started testing this phone with JIO SIM and it was also acting as a hotspot to provide data connectivity to other phones. But the phone was automatically turning the hotspot off after some time. Later I found that the UI has a data limit option for hotspot and it was set to 100 MB. You can set to high or unlimited depending on your usage. It helps in preventing unnecessary data consumption. You also have the option to set it to turn off hotspot automatically when there is no active device. It helps in saving battery juice.
Initially, this phone had issues with software but the update fixed a lot of those. There is no issue in app switching, opening notifications or using heavy apps. I still miss few options like having Eye care mode for quick settings toggle and a quick way to remove individual notifications. Overall software experience is fine.
If I talk about its performance, this phone is a beast. It packs an octa-core Snapdragon 653 processor with 6GB RAM. It also raised the standard and challenged competitors to meet this standard. This phone offers smooth performance without any noticeable lag. I also feel that this performance will also be improved with software updates. Because the first update has already improved few things. With 6GB RAM, you can have lots of games running in the background without any problem.
The phone has Adreno 510 GPU to handle graphics. I tested several games from low-end to high end and found a good response from the phone. Asphalt like games was smooth even with highest settings. I played Traffic rider, subway surfers, Asphalt, NOVA, Dead Trigger 2. The disappointment with gaming is that modern combat and few other high-end games are not supported as you will not find in Play Store search. This phone is capable of playing most of the games smoothly without any issue. I couldn't find any heating issue on the phone. I also did gaming with the phone plugged for charging and it was not at all heating.
If you are someone who is obsessed with benchmark scores, see the screenshot attached below.
This phone also has 64GB of storage and supports USB OTG. There is no option to expand the storage but 64GB is enough to have in a phone.
It also has a fingerprint scanner located on the back. It works fine and quickly unlocks the phone. One good thing I found was the default encryption of the phone. Most of the phones in this price make it optional but this phone has it default.
the camera is another notable thing in this phone. It has 13 MP dual camera setup with RGB and monochrome sensors. This camera captures good shots when the light is good. Low-light performance is not good but satisfactory considering the price. At the front, it has 8 megapixels front camera that captures decent selfies.
I did a complete camera review in detail. So, read the camera review of Cool Play 6 to know more about this camera and see the camera samples.
This is a dual SIM phone with all the connectivity options you can look for. It supports 4G With VoLTE. So, there is no issue in running with Jio SIM. Other connectivity options including Wi-Fi 802.11 a/b/g/n (2.4GHz and 5GHz), Bluetooth, GPS and USB Type-C.
In call sound is good and loud speaker is also fine. But the sound is clear via single speaker unit, it is not that powerful to enjoy music. It is good for movies and games.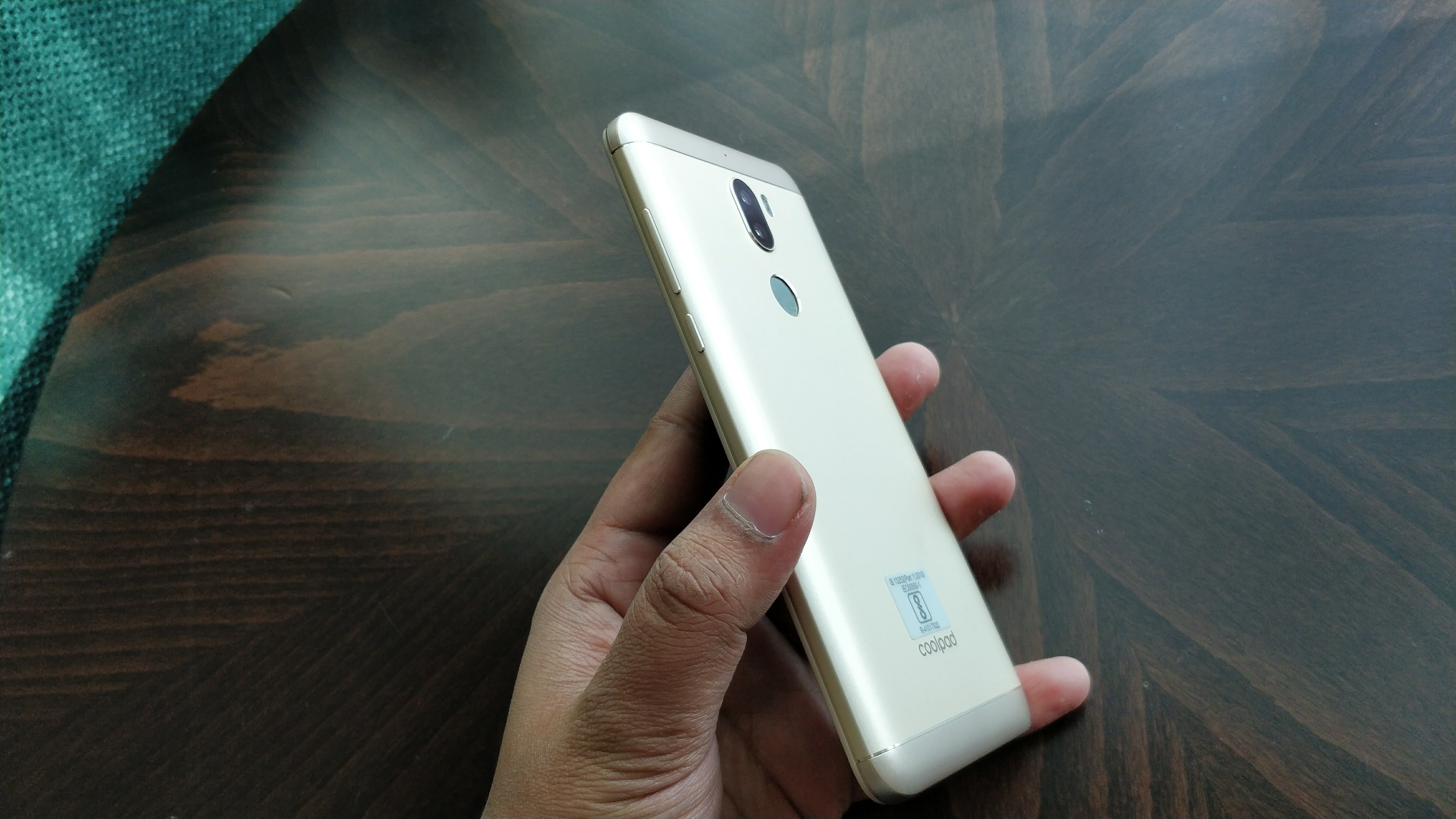 The phone has 4060 mAh Li-ion battery and it works extremely well. Even if you are a power user, this phone will give you a full day usage easily. Normally, this phone is capable of offering over 30 hours of backup. The phone supports quick charging but the adapter you get in the box is not capable of utilizing that. With the given charger, it takes over 3 hours in fully charging.
It also offers battery saver to provide improved battery life. I also found smart background management option. This allows you to forbid selected apps to run in the background and save extra battery juice.
Final Words
Coolpad Cool Play 6 is a good device and it ticks all boxes with nice design, good performance, decent camera and good battery life. At this price, Honor 6X, Lenovo K8 Note and Moto G5S Plus are few good alternates, but Cool Play 6 stands out with better performance, unbeatable 6GB RAM, and better battery performance. I will call it an all-round performer that has raised the standard of the mid-range segment and challenges other brands to come and compete.
If you have a budget of Rs. 15000, you can consider Coolpad Cool Play 6, but do not forget to check if your area has Coolpad's service center. Not just this, but Coolpad's previous devices were also good but unavailability of service center can be a problem after you buy a device.
I tried my best to mention everything one can ask. If you still have anything to ask, you can always comment below.
Coolpad Cool Play 6
"An all-round performer that has raised the standard of the mid-range segment and challenges other brands to come and compete."
The Good
Awesome Performance
Long battery life
Good outdoor camera performance
The Bad
No expandable storgae
Average Low-light camera
Breakdown
Design 75%

Display 70%

Performacne 85%

Gaming 80%

Camera 75%

Battery 85%

Value for money 85%