Crypto Credit Cards: Everything you need to know
Cryptocurrencies are now trending globally attacking most internet users. Although Cryptocurrencies have been around for years they gain people's attention in recent years after some influential personalities have also raised their voices in support of Cryptocurrencies. There are millions of people who hold crypto assets or earn by trading cryptocurrencies. Now there are also Crypto Credit Cards. If you are not sure what Crypto Credit Card is, keep reading. In this article, I will tell you everything you need to know about Crypto Credit Cards.
Also see: Best Ways to Earn Bitcoin for free
What is a Crypto Credit Card?
Crypto Credit Card is also a type of credit card that lets you spend cryptocurrencies and also rewards in cryptocurrencies. Just like in any other credit card, a crypto credit card also lets you borrow from the card issuer and pay back later. The only difference between normal credit cards and crypto credit cards is that you earn rewards in cryptocurrencies and also payback in cryptocurrencies.
If you fail to pay back in time, you will be charged late fees and high-interest rates. Just like normal credit cards, crypto credit cards also have some weight on your credit score. Some crypto credit cards also come with an annual fee.
Should you own a crypto credit card?
Cryptocurrencies are still not accepted by most merchants. So, a crypto credit card is worth only if crypto is being accepted by different merchants in your country. There is limited crypto acceptance around the globe. So, do a bit of research and see where can you use crypto credit cards for payments before owning one.
You also need to find out if Crypto credit card works in your country and there are merchants that support Crypto Credit Cards payment. Different crypto credit cards support different cryptocurrencies. So, you also need to take care of this while getting a crypto credit card.
There are several financial institutions offering crypto credit cards. Here's a list of a few crypto credit cards.
Best Crypto Credit Cards
Crypto.com Visa Credit Card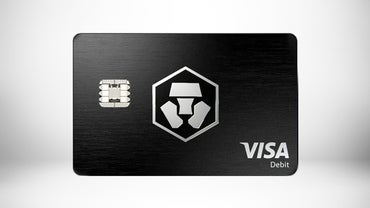 Crypto.com Visa credit card is an impressive credit card that offers good rewards. You get a 100% reward in popular subscriptions including Amazon Prime, Netflix, and Spotify. You also get 10% back on Airbnb and 3% to 5% cash back on other purchases. You will have to purchase Crypto.com's CRO tokens to get started. This crypto credit card has no fees and is compatible with most cryptocurrencies.
Annual fee: $0
Credit: None required
Rewards: CRO
Funding method: Crypto wallet
Account minimum: $0 – $400,000
Coinbase Visa card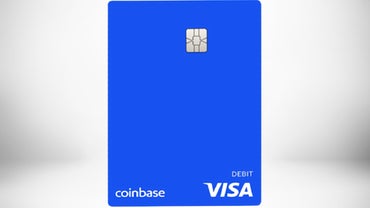 Coinbase Visa card is by popular crypto exchange Coinbase. This is similar to any other Visa card and supports up to nine different cryptocurrencies. It is linked with your Coinbase balance. So, you can also withdraw from an ATM as you would with a normal card. This Crypto credit card is accepted anywhere where Visa card is accepted. This crypto credit card is secure and is widely accepted. The only issue with this card is that you must have a coinable account and has high transactions fee.
Annual fee: $0
Credit: Good to Very Good
Rewards: BTC, XLM
Funding method: Crypto wallet
Account minimum: $0
Gemini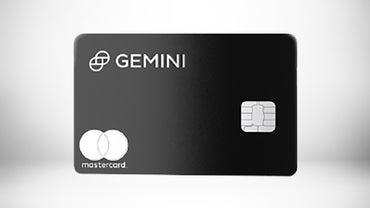 Gemini is a good crypto credit card and it is compatible with more than 30 different cryptocurrencies. There is no annual fee and transactions fee range from 0.5% to about 4%, depending on your card. This crypto credit card is issued by MasterCard and is accepted by merchants that accept MasterCard. This card also has a unique rewards structure and pays rewards in real-time.
Annual fee: $0
Credit: Excellent
Rewards: 30+ cryptocurrencies
Funding method: Crypto wallet
Account minimum: $0
What crypto credit card is right for you?
As I already said, you need to check all the benefits of the cards before you select one. Reward structure and transaction fee structure is really important and you need to pay attention to it. You should also check what cryptocurrencies it supports. Some crypto cards also require users to maintain a minimum stake in order to get rewards. Some crypto credit card requires a specific account like Coinbase Card requires a Coinbase account.