With 396.4 million gamers, India has the second-largest gamer base in the world
November 30, 2022

in

Games
Market researcher Niko Partners has published a new report about the Asia-10 Games Market. Asia-10 includes Indonesia, Malaysia, Philippines, Singapore, Thailand, Vietnam, Chinese Taipei, Japan, Korea, and India. As per the report, India now has the second-largest gamer base in the world. India has around 396.4 million gamers
PC and mobile gamers of Asia-10 will generate $35.9 billion in 2022 and are expected to reach $41.4 billion in 2026. The number of PC and mobile gamers in Asia-10 will be a total of 788.7 million in 2022 and is expected to reach 1.06 billion in 2026. If we see growth, India is the fastest growing market with a 5-year growth rate of 21% for revenue.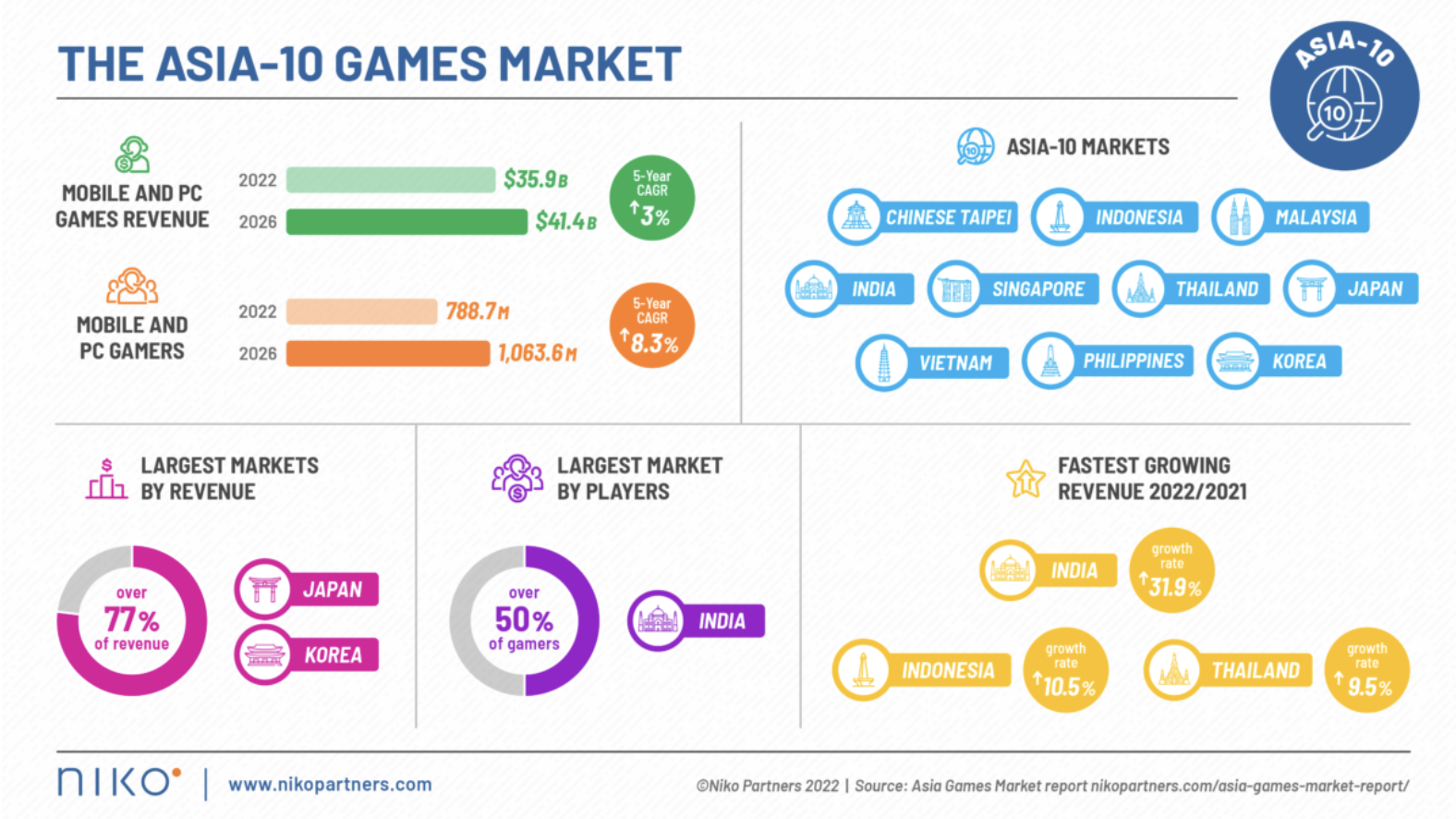 If we talk about revenue, Japan and Korea are the most mature markets in Asia-10. These two countries account for over 77% of revenue. India, Thailand, and the Philippines are the fastest-growing markets for gamers and games revenue.
Also see: PC Gaming Setup Ideas
Gaming used to be a hobby but the rise of esports and game streaming has made it a good source of earning. There are several gamers who earn millions just by playing video games. Good connectivity, greater console availability and lower GPU prices are a few factors that led the gaming growth in Asia-10 region.
Also see: Can I run it?
HP also recently published a report on Indian gaming. This report suggests that a lot of people are now interested in taking gaming as a career option. Although mobile gaming is the most popular, most mobile gamers want to upgrade to a good PC for gaming. Women gamers are also increasing in India and they are also interested in taking gaming as a full-time career.