LG Display announces a new sound tech that can turn any in-car surface into an invisible speaker
LG Display has developed a new thin Actuator Sound Solution that will replace conventional speakers in cars and other vehicles. Thin Actuator Sound Solution uses LG Display's film-type exciter technology to generate sound by vibrating off display panels and other materials.
Unlike traditional speakers that use a cone, magnet, or voice coil and require a speaker grille, this new technology vibrates off display panels and other materials inside the car body to offer a 3D sound experience.
The panel is 2.5-mm thick, measures 150mm x 90mm and weighs around 50 grams. It can be installed in any location such as pillar, headliner, or dashboard. The company claims that it is 10 percent as thick as a typical car speaker and 30 percent the weight.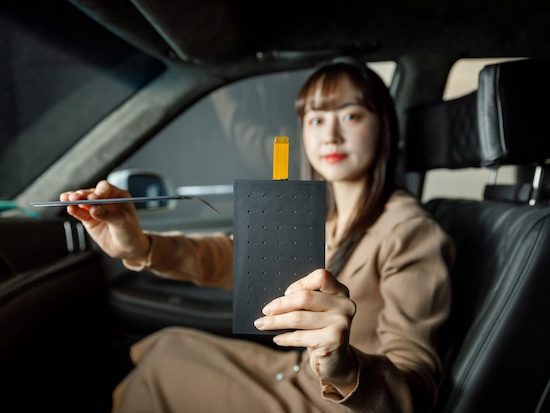 LG claims that it has also worked with a "global audio company" to develop the audio technology.
"We have transformed the conventionally heavy and bulky speaker into a high-quality 'invisible' sound solution by using our cutting-edge technology to elevate space, design, and eco-friendly factors and provide a next-level sound experience like none before." said Yeo Chun-ho, Vice President and Head of the Business Development Division at LG Display.
The Thin Actuator Sound solution will be showcased at CES 2023 in January and should be available in vehicles in the first half of 2023.