VidMate: An app to stream or download videos and music
There are a lot of people who like to download videos from different social media apps and websites. There are different apps and websites to download content from different social media apps But what if I tell you about a single app that lets you download videos from several sources in just a single click. In this article, I will tell you about VidMate which is one of the best video downloader apps.
VidMate is not available on the Play Store because it offers music downloads from various websites including YouTube. So, you need to download the APK from the official website or from trusted APK download websites. VidMate is not available on iOS and PC platforms.
VidMate is an excellent app with several notable features. That makes the app and app in one app for several things. In this article, I will explain the app's most essential features.
The homepage of the app shows video content curated from YouTube and other different sources. There are also different tabs for different content like Movies, Dance, Images, and TV Shows. The funny tab has a lot of funny videos and memes. You can enjoy the content on the app and can also download it to share with others or watch it offline. There is also a dedicated section to download the WhatsApp status of your contacts.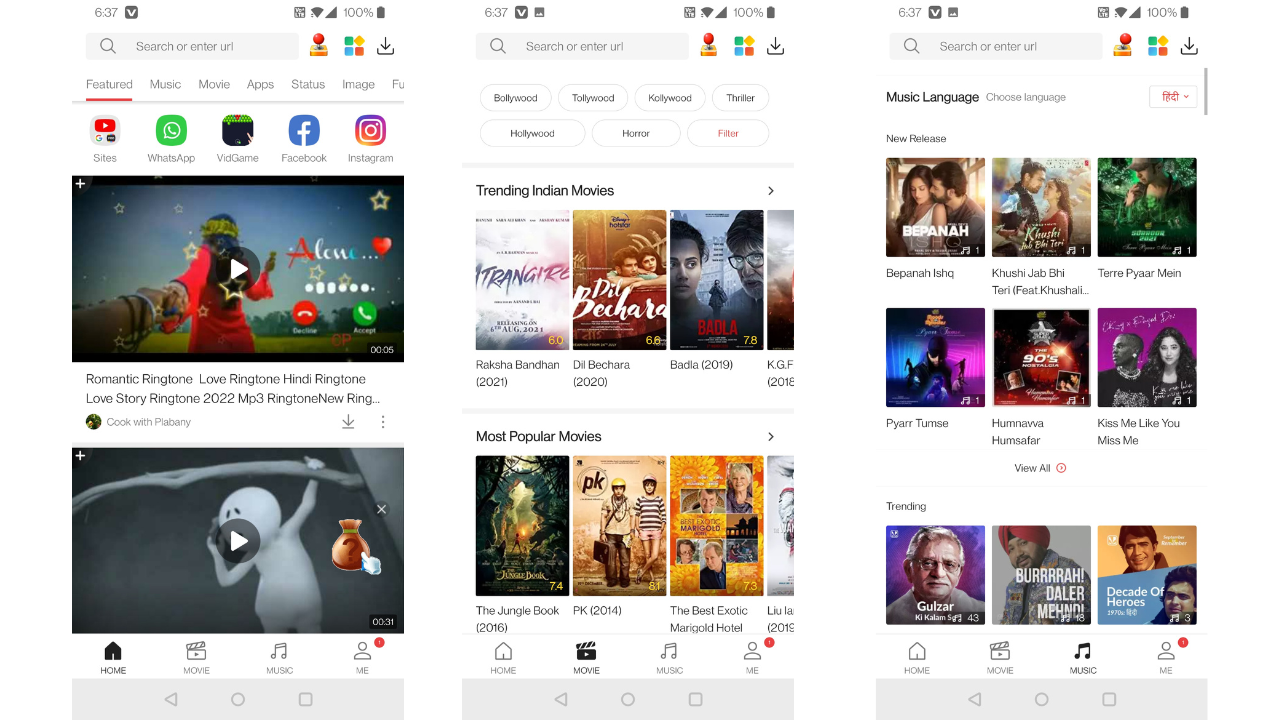 At the bottom, you see tabs for Movie and Music. The Movie tab has a lot of movies to enjoy. The app use torrent to download the movie. It first downloads the torrent file and then downloads the movie. You can use filters to sort movies from Bollywood, Hollywood, Thriller, and more. The Music tab feels like a dedicated Music streaming app where content is categorized by playlist, singer, year, and genre. If you want, tap on the download icon to download the song on your phone.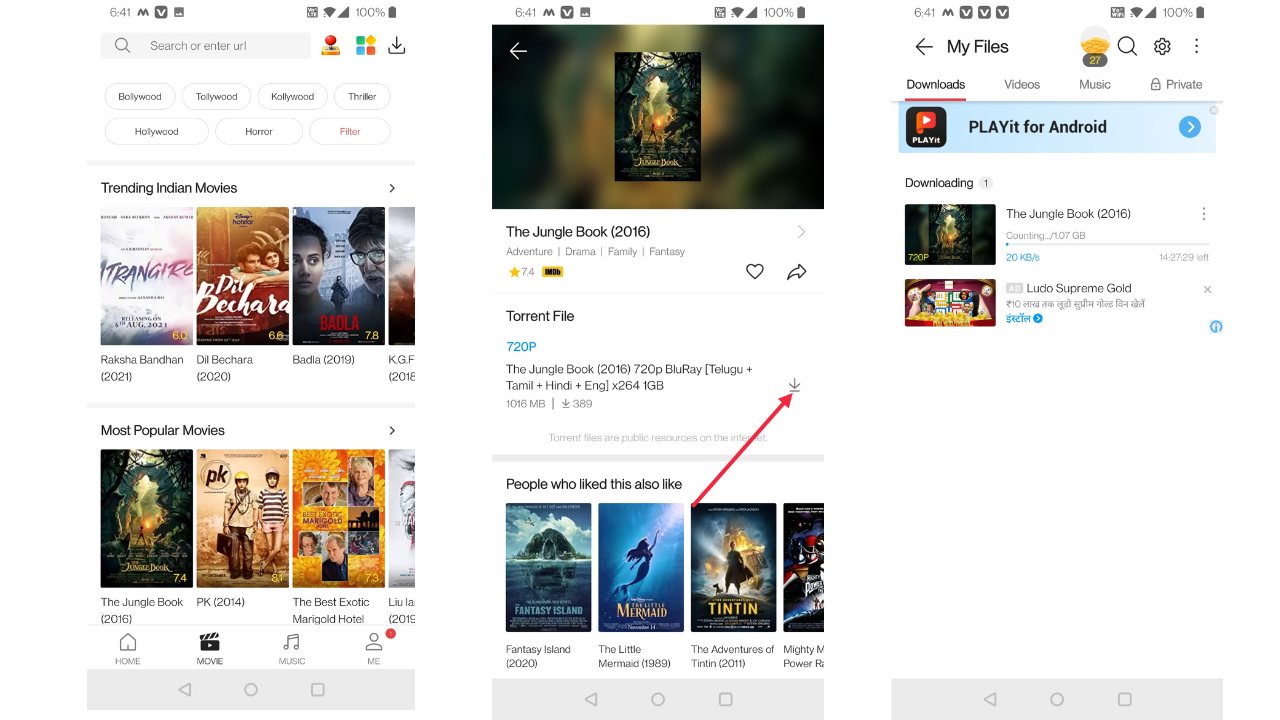 The most notable feature of the app is that it can download videos from any website. It has a built-in browser. You just need to visit the web page from where you want to download the video. As soon as the page loads, the app will give you the download link.
So, this is basically an all-in-one app for those who usually download video and audio content from different sources. They now have a single app to download videos, funny photos, memes, songs, TV shows, and movies. The app is free but offers high-quality content downloading. It can also download the WhatsApp status of your contacts.
VidMate is free to download but supports ads. If you are interested, you can download the VidMate app from the link given below. The app is not available on the Play Store. So, make sure you are not searching it there. You may land on a scam app with a similar name. So, use the download link I am adding to this article.