Desygner is an online graphic design tool that lets you create different kinds of posters, banners, cards, presentations, and more quickly. The company markets it as a user-friendly graphics design tool for everyone. So, people who are not much into tech and designing can also use this tool for making impressive banners and posters. In this article, I will talk about Desygner to give you an idea of how this tool works.
Desygner is an online graphics designing tool. So, you don't need to download anything. Just open it on a web browser and create an account to use it. This tool comes with thousands of ready-made templates. All the templates are well categorized, so you can easily find out templates for social media posts, ads banner, book covers, logos, resumes, flyers, and more. Just select a template that suits your design and start editing.
List of design templates
Flyers
Posters
Business Cards
Greeting Cards
Invitations
Resumes & CVs
Price List & Menus
Certificates
Documents
Social Posts
Social Covers
Banner Ads
Web Graphics
Presentations
Books Covers
Visionboards
Album Covers
Newsletters
Logos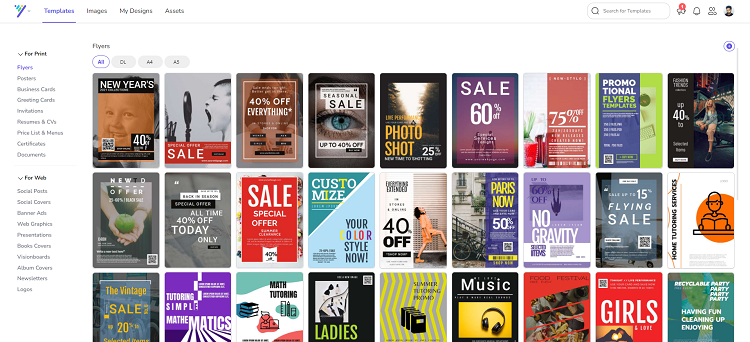 Most of us now heavily use social media. For making a good impression on our followers, it is now important to make impressive posts. So, Desygner has a wide range of tempaltes for different social media posts and Stories. There is also a search option for searching templates. If you do not want to use any template, you can also start a blank project from scratch.
When you click on a Template to use it for your design, it opens the template in an editor. Where you get options for Images, text, logos, graphics elements, videos, and animations. It has easy to use drag-and-drop editor that makes it easy to work on a design. You get all the basic features you look for. There is no need to have an existing photo editing skill. You can just use this DIY design tool to adjust elements whenever you want.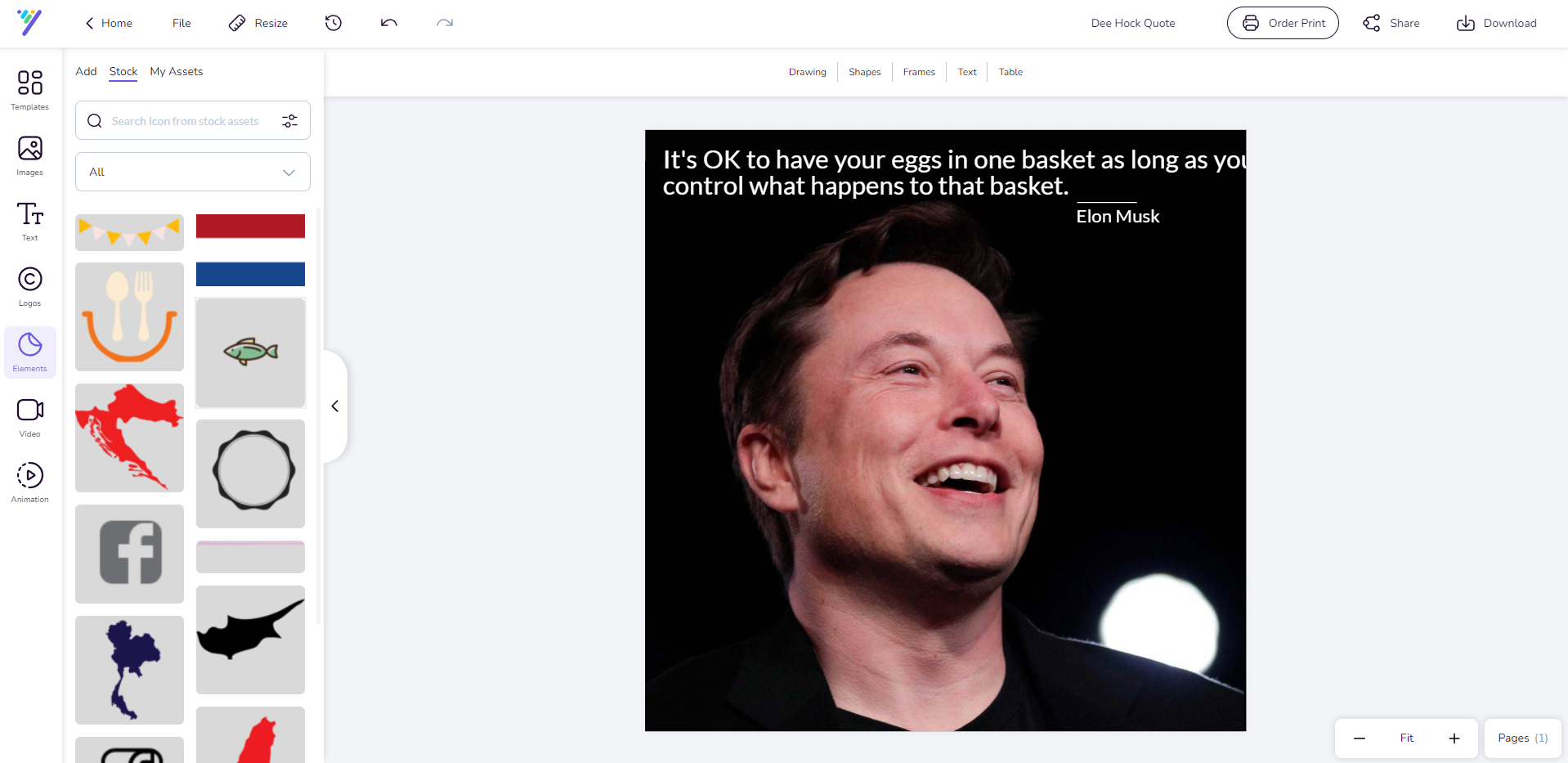 For any photo you add to your design, you have an option to edit it using built-in filters or manually adjust Brightness, Contrast, Saturation, and other things.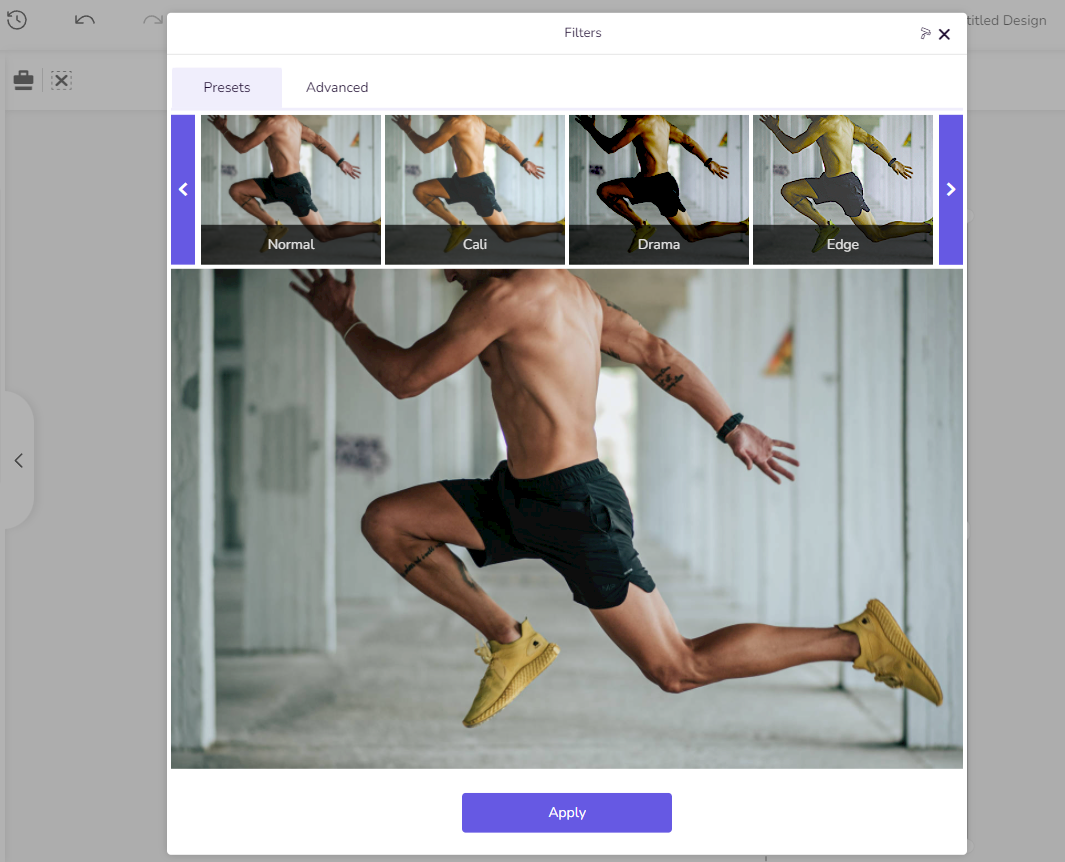 It saves all your designs that can be accessed from the My Designs section. So, you can always go back and start editing an existing design project you worked on in the past. Desygner also lets you manage your brand. So, you can upload your logo, preferred fonts, and select your preferred color palette. These things will help you work on your upcoming designs and add brand to your designs.
Desygner also has a built-in tool to remove the background of an image. Just upload the image and use the background removal tool. It will quickly remove the background of the selected image. Although edge detection isn't perfect, it is quite good.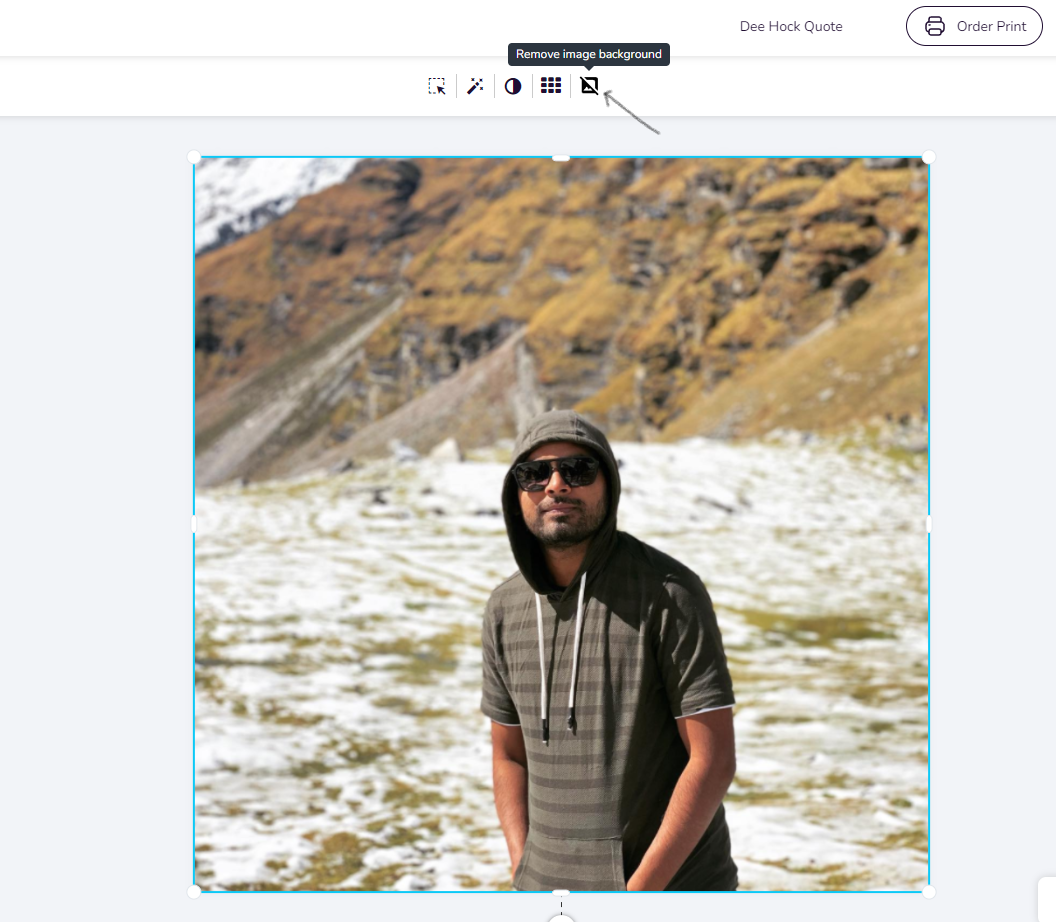 The design tool also features a built-in animator that lets you make small animations or videos for sharing on social media. There are several animated effects to choose from. This section is perfect for making interesting Stories to share on Snapchat or on Instagram.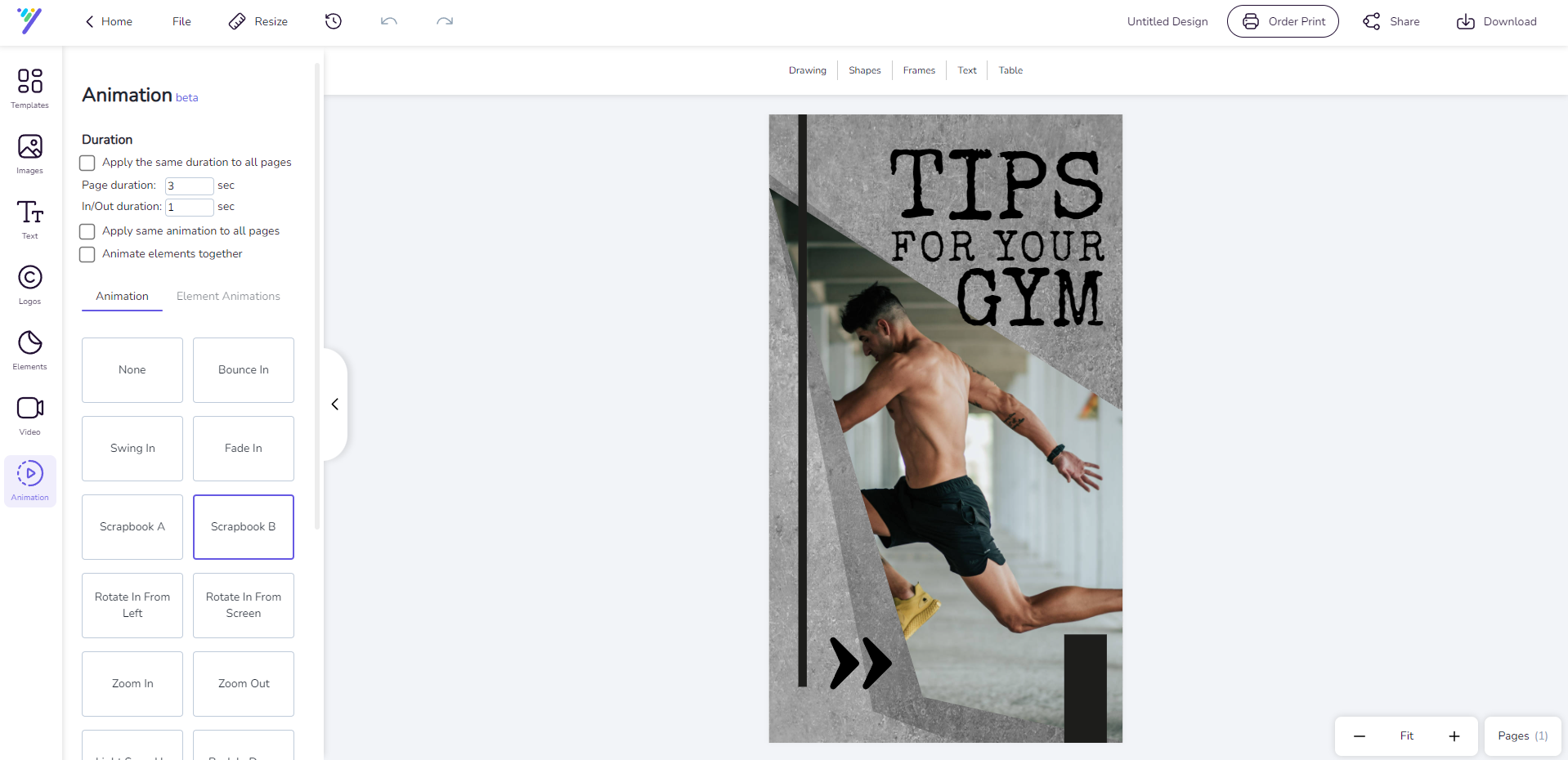 You can either animate the whole design or select an individual element to animate. The tool lets you select animation duration and in/out duration. You can keep adding more pages to make animated slides.
Desygner also has built-in support for videos. So, you can also make videos on it. People who actively share videos on Instagram and other social media websites can use this option to make videos. You can only add and adjust a video on an existing design. There are no video editing options. So, you cannot crop, trim or edit video.
Desygner also keeps the version history of any design you work on. So, you can also go back and check the historical changes and restore to an older version whenever you want. This feature can be useful when your changes have created a mess and you want to roll back all the changes you have done to a design.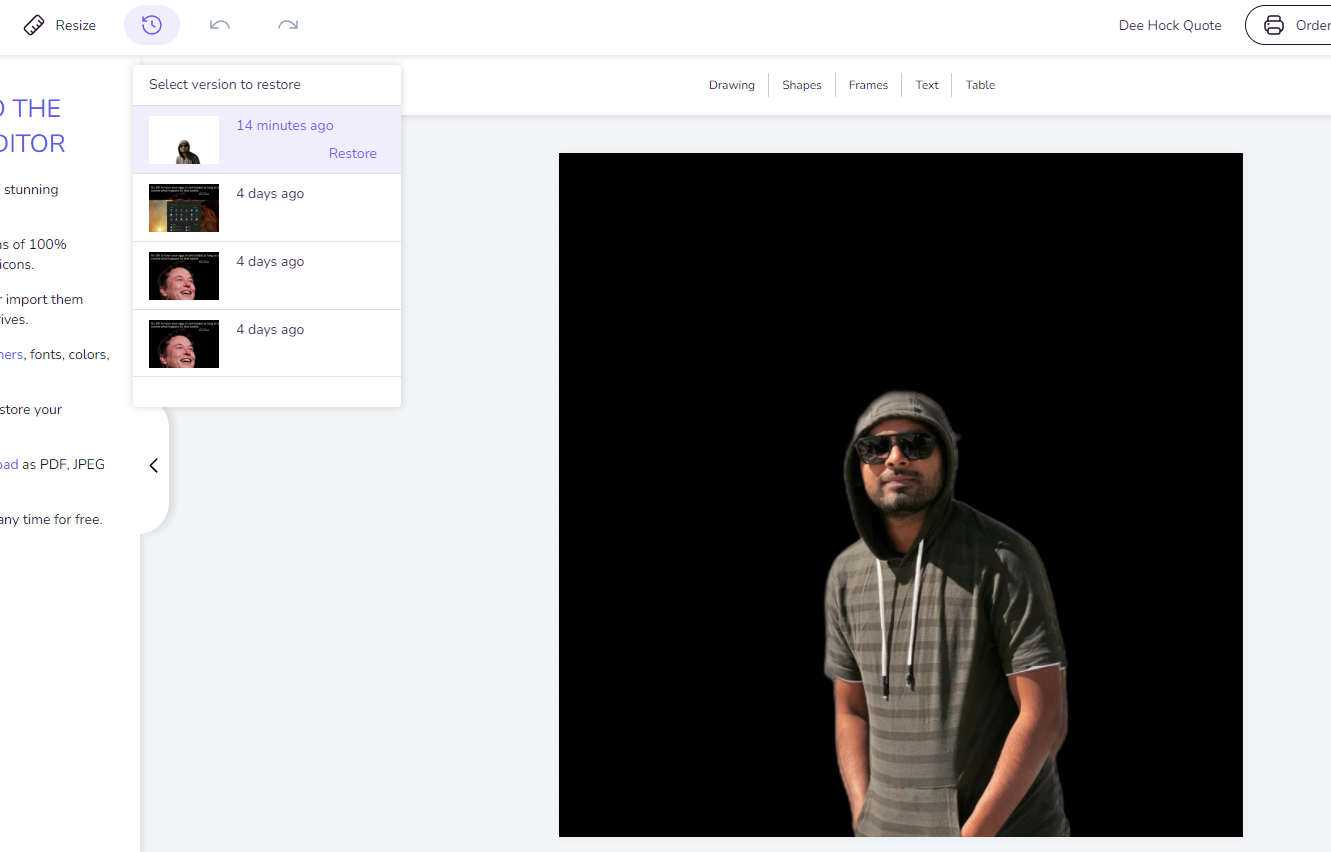 There are several options to add different things to your graphics. One of the most notable things is the integration of Shutterstock images. But these images are only available to Premium subscribers. Users who work on the Free Desygner account still get free images & icons but not the Shutterstock images. Pro subscription also offers premium templates, unlimited storage for your images and assets, animations, background removal tools, and many more features. So, having a premium subscription unlocks a lot of things.
Another interesting premium feature is uploading a PDF and editing it like a document. So, you are also getting a free PDF editor in the premium version.
The Pro+ subscription is priced at Rs. 130 per month and it includes up to 6 users. If you are using it for a business, you can go with a Business subscription priced at Rs. 440 per month. It lets you add up to 100 guest accounts where you can design user roles and work with multiple people on the same design at the same time.
People who want to work on designs on the go can download Desygner mobile apps. Mobile apps are available for both Android and iOS. You get features based on your subscription. Apps are also nicely built and let you work on your design as per your need. You get all the editing options available on the web along with the templates, stock images, and other tools. Use the links given below to download Desygner app on your smartphone.
Wrap Up
I have been using Canva for years for making posters, banners, and social media posts. Desygner offers almost similar things. Canva seems a slightly better tool in terms of featrues and user experience. Desygner offers unlimited cloud storage while Canva offers just 100 GB in premium plans. Both the tools offer a free version along with paid subscriptions. If you look at subscription prices, Desygner offers cheaper subscriptions. So, Desygner also has its own advantages. If you are looking for a good online tool for making posters, banners, blog headers, and social media posts, you should try Desygner for sure. I have also mentioned Desygner in our list of best apps for making posters.
Desygner is for anyone who wants an easy-to-use graphics designing tool for making social media posts, banners, marketing images, business cards, invitations, or flyers. It can be helpful to marketing agencies and small businesses. I have already talked about the key features of Desygner. You can try it for free and then switch to a premium subscription for unlocking Shutterstock images, cloud storage, and more features.