Reliance Jio also announces hike in prepaid tariffs
After Vodafone Idea and Airtel, now Reliance Jio has also revised prepaid recharge plans. The base plan now starts at Rs. 91 as opposed to the previous cost of Rs. 75. The costliest plan now costs Rs. 2879 while it was of Rs. 2399 previously.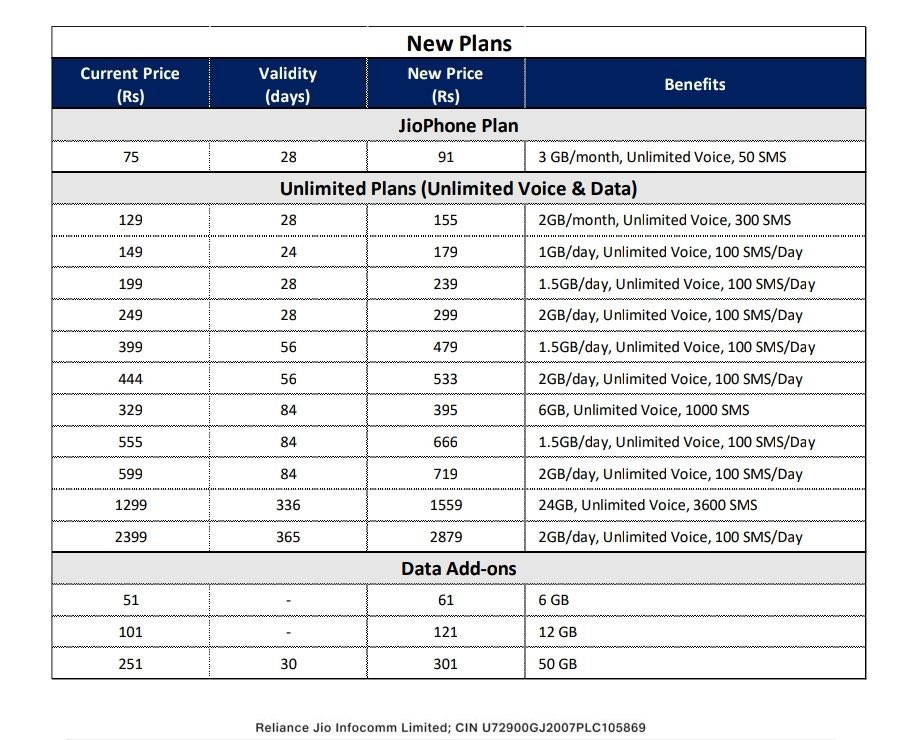 The company has also increased the prices of the data Add-ons plans. The cheapest data add-on plan of Rs. 51 now costs Rs. 61. It offers 6GB of data. Data add on plans of Rs. 101 and Rs. 251 now costs Rs. 121 and Rs. 301.
"These plans will provide the best value in the industry. Upholding the Jio promise of providing the best-quality service at the lowest price globally, Jio customers will continue to be the biggest beneficiaries. The new unlimited plans will go-live on 1st December 2021 and can be opted from all existing touchpoints and channels," said the company in a statement.
These new pre-paid plans will come into effect across the country starting December 1st, 2021.