Twitter Blue subscription service is now rolling out starting today
After several rumors and leaks, Twitter has officially announced Twitter Blue, its paid subscription service. Twitter Blue offers features like Undo tweets, Reader Mode, and more. The company is initially launching it in Canada and Australia where it costs $3.49 CAD and $4.49 AUD per month respectively.
The undo send feature lets you retract your tweet before it actually goes live. You can set the timer for undoing tweets. It can be up to 30 seconds. The company is also adding a Bookmark Folders feature where your saved tweets will be grouped. So, you can find your saved tweets easily.
There is also a "Reader Mode" that makes it easier to read threads. It merges tweets together into one page.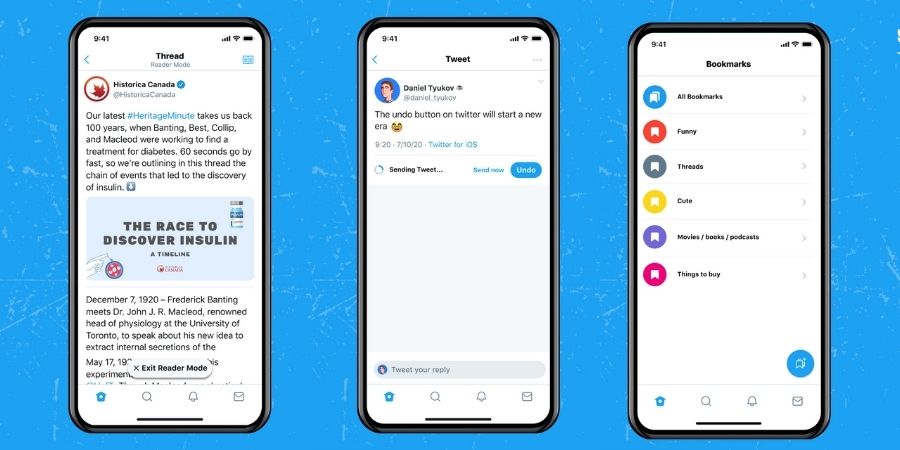 Other notable features include access to color themes for the Twitter app and option to customize the Twitter app icons on their phones.
Twitter has also made dedicated customer support for Twitter Blue subscribers. So, their issues will be resolved on a priority basis. This support includes any kind of support related to the account including reporting someone for harassment.
For now, only Australian and Canadian users are getting access to this subscription service. The company also didn't confirm when users from other countries can expect the feature. Although the service is not being launched in India, we already know the pricing. As spotted on App Store, the service will cost Rs. 269 per month in India.
Twitter has been considering a paid subscription for quite some time. The company failed to boost its advertising revenue. So, it is expecting to boost revenue from subscriptions. It will also soon start taking a cut from paid tickers on Spaces and Tip Jar service.