Apple Watch dominates the smartwatch market with a 51.4% market share
Apple Watch is still the most popular smartwatch and it also managed to improve its market share this year. Now Apple accounts for 51.4% of the entire smartwatch market in the first half of 2020. Apple is dominating the smartwatch market in terms of both volume and value.
Apple Watch had a 51.4% market share in H1 2020 that has improved from 43.2% in the same period last year. Apple Watch grew 22% globally. Europe and North America were the fastest-growing markets for it.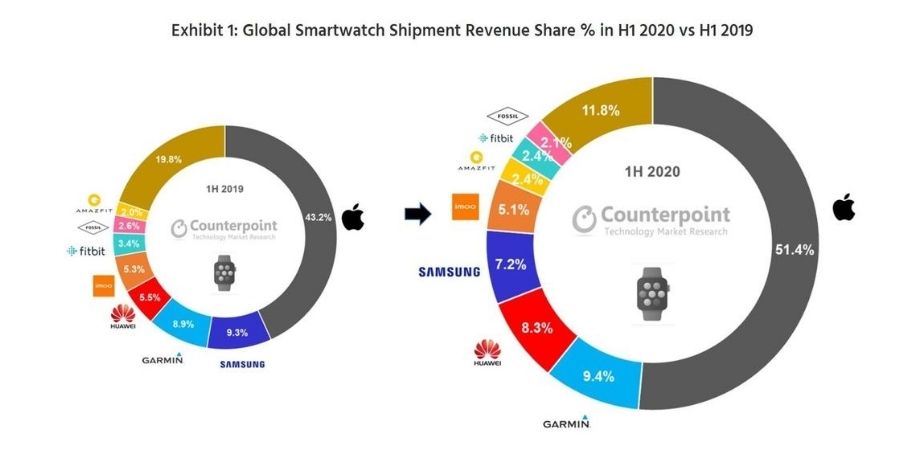 If we take a look at popular watches, Apple Watch Series 5 was the best selling smartwatch. followed by the Series 3. Huawei Watch GT2 was at third and Samsung Galaxy Watch Active 2 came fourth.
Google's Wear OS is currently powering just 10 percent of smartwatch market. Huawei's Lite OS and Amazfit's Amazfit OS are growing fast, but there is no brand actually giving any competition to Apple.
Apple is set to launch a new Apple Watch in the fall along with new iPhone models. It will also unveil watchOS 7. I am also excited to see what Apple has on cards for the next-gen smartwatch.