HikeMoji comes out of beta; Now you can choose from over 1200 new components
Hike has officially announced the launch of HikeMojis. HikeMoji was launched in beta back on November 15, 2019. This became popular among users and so far more than 1 million HikeMojis have been created.
Now with the HikeMojis V1, it is easier to create HikeMojis. The transition from Beta to V1 has made it more powerful. The machine learning platform used in HikeMojis has been scaled from combing 100 trillion combinations in beta to 100 quintillions.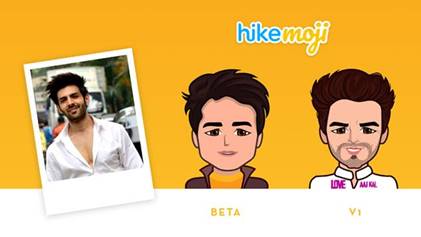 Now HikeMojis can also be shared on WhatsApp. The company claims that you can now convert anything you type into exclusive HikeMoji Stickers and use.
Also see: Best Texting Apps
Hike users can now choose from over 1,200 components including Skin Shades, Hairstyles, Facial features, dimples, freckles, cheek-lines, and more while creating HikeMojis. There are more than 350+ hairstyles, 40+ Eye Shapes, over 20 skin shades, over a million eye colors, 20 face shapes and more.
The company claims that Hikemojis are inspired by the diversity of India. They have included most of the facial components found in Indian people.