Samsung has already sold over 1 million Galaxy Fold Units
Advertisement
At TechCrunch Disrupt Berlin, Samsung Electronic's President Young Sohn confirmed that the company has already sold over 1 million Galaxy Fold units globally.
When the phone was initially announced, I wasn't expecting such a huge number of customers because of its high price. But it seems there are a lot of people who are not afraid of putting $2000 on a concept phone.
Samsung's foldable phone was announced earlier this year at MWC 2019 and it went on sale later in April. Initial devices had a few problems and many reviewers cracked their screen. The company soon stopped sales and reworked the product.
It was again released in September. The new devices were more durable, but many people still reported screen related problems. But this didn't stop people from buying this costly phone.
Now if we see the numbers, Samsung has sold 1 minion devices since September and the phone costs $2000. Samsung has already made around $2 billion from Galaxy Fold's sales alone.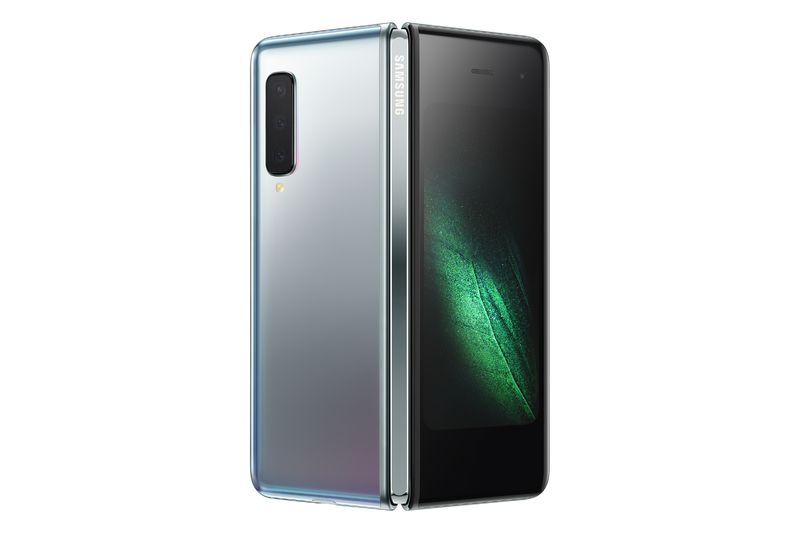 Samsung Galaxy Fold is a foldable phone that has 7.3-inch primary display and a 4.6-inch secondary display. When you fold the primary display, the 4.6-inch secondary display is the one to use. The hinge system allows you to use it either as a phone or a table when it is unfolded. The phone packs an octa-core Snapdragon 855 processor with 12GB RAM and 512GB storage.
It has capable cameras. The phone features a triple camera that includes 16-megapixel ultra-wide camera, 12 megapixels wide-angle and 12 megapixels telephoto camera. There is also a 10-megapixel front camera for selfies but it becomes available only if the phone is unfolded.
It packs 4,380 mAh. Samsung has also worked with Google to make UI adaptable for the foldable display. One can run three apps at once and apps move from tablet to phone mode when you fold the phone.
Samsung is now working to make this foldable system even better. A few media reports also stated that the company is planning to sell 6 million foldable devices in 2020. So, we can also expect the successor of Galaxy Fold in 2020.