Samsung to follow notch trend; patents notched and full screen designs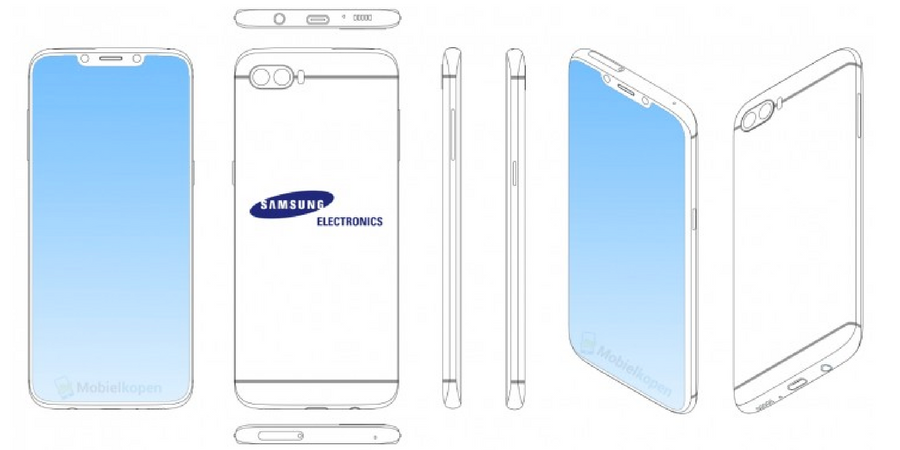 After Apple launched iPhone X with notch, several Android phone manufacturers have copied the same. We have seen Vivo V9, Oppo F7, Zenfone 5 and Huawei P20 smartphones in recent months. Now Samsung is also set to join the same league.
A new set of listings revealed that Samsung has patented a design featured full screen display and notch. The notch will house proximity sensor, earpiece, and a selfie camera.
Up to 50% on Certified Refurbished
Up to 50% on Certified Refurbished
The backside was also shown in picture with dual camera setup in different positions.
There is also a document showing a Samsung phone drawing with close to 100% screen-to-body radio. The front is full display with bezels or notch. So, I am not sure where will it place the earpiece and the selfie camera.
The second design looks really impressive but we are years away from it. We do not see this one coming anytime soon.
Tech companies get patents but very few came as an actual consumer product. So, I am not 100% sure if we can see a Samsung phone with notch. But Android P has also got the native support for notch of different sizes, so Samsung may also try a phone with notch.
Are you willing to see a Samsung Phone with notch? Let us know your thoughts in comments.