Apple Announces Watch Series 3 With LTE Connectivity
Today at Apple event, Apple announced the Apple Watch Series 3. This is the upgrade over the Apple watch 2. As it is shown in the picture, it comes in several color options.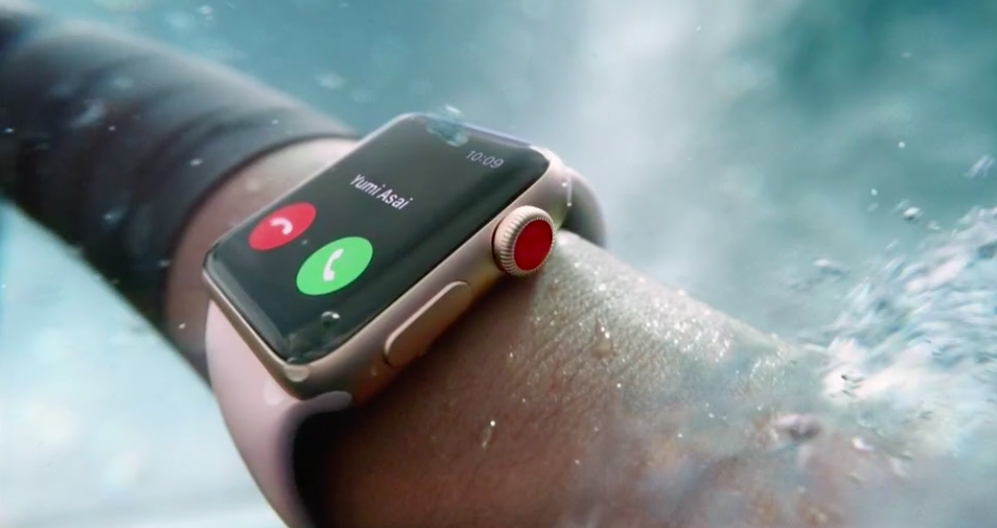 Apple has improved the heart-rate app and added new measurements like resting and recovery rates. If you are not active and your heart rate becomes elevated, it will notify you. It also has a new barometric sensor for better detecting flights of stairs
The watch is waterproof and you can use it while swimming or during water sports.
It has dual-core processor and is 70% faster than Watch series 2. It also offers better connectivity with improved Wifi and Bluetooth chip. 50 percent more efficient, to help save on battery life. Now Siri is not just faster but it can also talk.
Apple Watch Series 3 also supports cellular connectivity with eSIM and uses the same number as your iPhone. It claims to offer all-day battery life with all time connected to LTE and Wifi.
It will also support Apple Music independent of the iPhone. You can stream 40 million songs from your wrist.
Even after so many improvements, Apple Watch 3 Series 3 is of the same size as Series 2.
It will be available in optional LTE variant. The variant with LTE costs $399 and $329 without LTE. It will be available starting September 22.
Apple also confirmed that Apple Watch is now the number watch by sales leaving behind the most leading watch brand Rolex. Tim Cook noted of 97 percent customer satisfaction and Apple Watch's 50 percent year-over-year growth last quarter.
Recommended Videos