Flipkart announces its first fashion private label brand 'Divastri'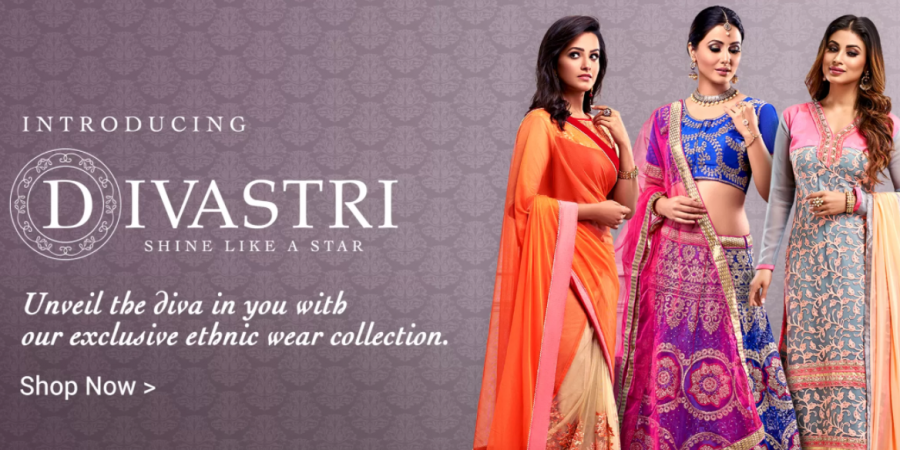 India's e-commerce giant Flipkart has announced the launch of its first private label brand in the fashion category. This brand is Divastri that aims to tap into the demand for women's ethnic wear.
This move from Flipkart was not expected because the company already has Myntra for fulfilling the shopping need of consumers. Having a private label brand earns Symbol, in September last year. With this step, Flipkart is aiming big.
Flipkart confirmed that fashion accounts for more than 60% all units sold on its platform. From these sold units, nearly half the units are sold in ethnic wear category. This is the reason why the company started with women's ethnic wear brand.
Rishi Vasudev, VP of fashion (retail), Flipkart, said,
We have some basic line of the private label but Divastri will be our first brand in the fashion space. We have selected over 20 sellers, some of whom double up as manufacturers to license the brand and sell on the Flipkart fashion marketplace. We have started with a selection of 1,500 and will soon ramp it up to 2,500.
This is just the start and the company has planned to launch more private label fashion brands in coming months.
Amazon also launched its own private label fashion brand Symbol and Myx in September last year.
It is worth to note that Flipkart owned Myntra already has fourteen private label brands, including Roadster, Mast & Harbour, All About You and more. It also recently acquired HRX by Hrithik Roshan. Now Myntra expects to close FY2017 with 21 per cent of its revenues from its private-label brands. This could also be an inspiration for Flipkart.
According to reports, Fashion is set to be the most-shopped category by 2020 with the average market size of Rs 70,000- 80,000 crore per annum for women's ethnic wear. This is the reason why most of the online retailers are now trying to come with their own private labels.