This Pen is a stylus, screen cleaner, powerbank and flash memory drive
The Pen can also be smart and smarter than you can think. ChargeWrite is a smart pen that offers much more than you can think. ChargeWrite is the cool pen that has 16 GB storage, power bank, a stylus to use with touchscreen devices, and a screen cleaner. And of course, it is a pen to write on papers.
Also read: Samsung is working on a smart ring
With all these features, ChargeWrite helps a lot and you will always a have a pen with you. It is a multi-purpose pen that can be a part of your daily life.
To charge your phone by using this pen, unscrew the pen tip to reveal the smartphone plug. One notable thing about this pen is the new state-of-the-art universal smartphone tip that can be plugged into any iPhone lightning port or any Micro USB device. So, one charging tip is for all your devices without any need for adapters.
You can charge this pen either by plugging it into your computer or an AC wall adaptor.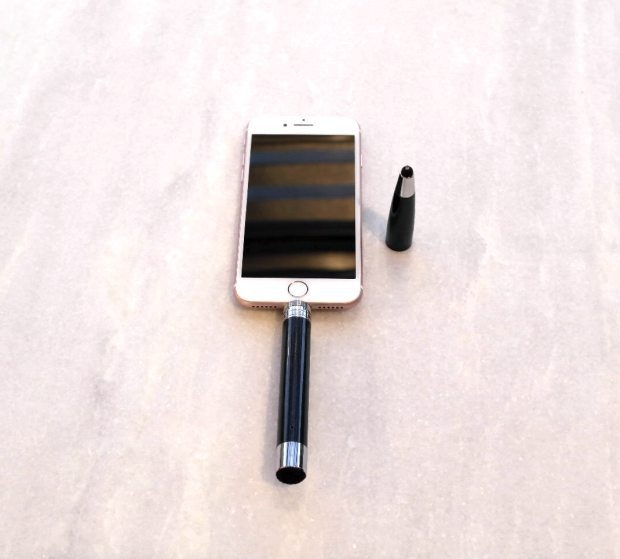 There are two variants of the pen: ChargeWrite+ and ChargeWite. See the difference between these two variants. The ChargeWrite lacks the built-in storage that is available in ChargeWrite+. Both variants also have different battery capacity. ChargeWrite is packed with 1000 mAh battery while the ChargeWrite+ os packed with 650 mAh battery.
The built-inch screen cleaner is capable of removing dirt and smudges from your device's screen.
To use the pen to write, just turn the metal tip until the pen comes out. In this way, you can use this pen to write.
ChargeWrite has already received good support on Indiegogo campaign. It has been backed by nearly 500 backers and has raised over $30,000.
Considering the price, this product is an interesting gadget to own. Hope to see this product soon in the market. Estimated shipping is in April this year.