Motorola Moto G (Gen 4) Specs, Design and Release Date : What We Know So Far
Motorola India is widely expected to release the next-generation device for its G series of smartphones, the Moto G4. The company has revealed the availability details for the smartphone by a tweet via its official Twitter handle on Wednesday, which stated that the launch is going to be Amazon India exclusive. Later, Mr. Amit Boni, Country Head, Motorola Mobility India, confirmed this fact in a press statement, which stated "We have witnessed tremendous growth in the e-commerce market and it will continue to be the dominating channel for us as we bring new products to the India market. Amazon.in is the one of the best online marketplaces in India and we are glad to announce that we have exclusively partnered with Amazon India for our next Motorola smartphone." 
Also read: Motorola Moto G4 Plus and Moto G 4th Gen leaked online
The company has also started to send out the press invitations for its next event and has been releasing teasers via its twitter handle. Recently, the Moto G4 along with the rumored Moto G4 Plus have surfaced in many rumors across various channels on the Internet. Here is a brief roundup of all the rumors that may be true about the upcoming smartphones. Please do keep in mind that none of this has been confirmed officially by the manufacturer.
Design
This time, it looks like the Lenovo-owned Motorola is looking to go with the all metal design for both of its smartphones. There have been rumors that the G4 Plus variant if launched, will have a fingerprint sensor included in it. The device is also supposed to have IPX7 certification, which means, it will be water-resistant up to 1 meter, for 30 minutes.
Display
According to the leaked listings on eBay for the display panel, the device will support 5.0 inches wide 720 x 1280 pixels (~294 ppi pixel density) resolution display along with Corning Gorilla Glass 4 protection. 
Specs
There is no information on the under the hood specifications of the device, however, it is expected that the device may launch in two memory variants of 2GB of RAM and 16GB of internal storage and 3GB of RAM and 32GB of internal storage. It is also expected that the devices will come with a microSD expansion slot, like its predecessors. According to some leaks, the G4 may come with an octa-core processor.
Camera Specs
The G4 Plus is expected to have a 16MP rear camera along with a 5MP front-facing shooter, however, the regular G4 may feature a 13MP sensor at the back.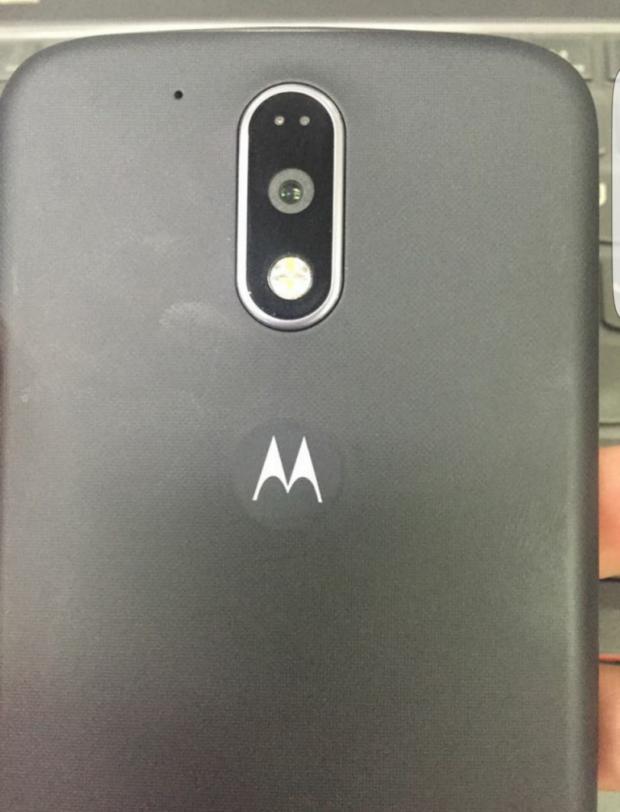 Battery
The battery specs of the device are not yet known.
Availability and Pricing
As we mentioned earlier, the phone is expected to be launched on Tuesday, that is, May 17. As for the pricing, little is known, however, we can definitely make a guess that the device will definitely target the lower mid-range market as its predecessors.
The leaked images and the previous editions of the device do make the whole prospect of this launch seem very interesting. So, what are your thoughts on the device with the little information we know so far? Let us know in the comments down below.