Google Hangouts will now use peer-to-peer connections to offer improved call quality
Google Hangouts has received an important upgrade to offer improved call experience. Now, your calls will not be routed from Google's servers but will use peer-to-peer (p2p) connections. Google has already started rolling out this feature and will be available to all users in coming weeks. Once you get this, you will be notified via notification in Hangouts app.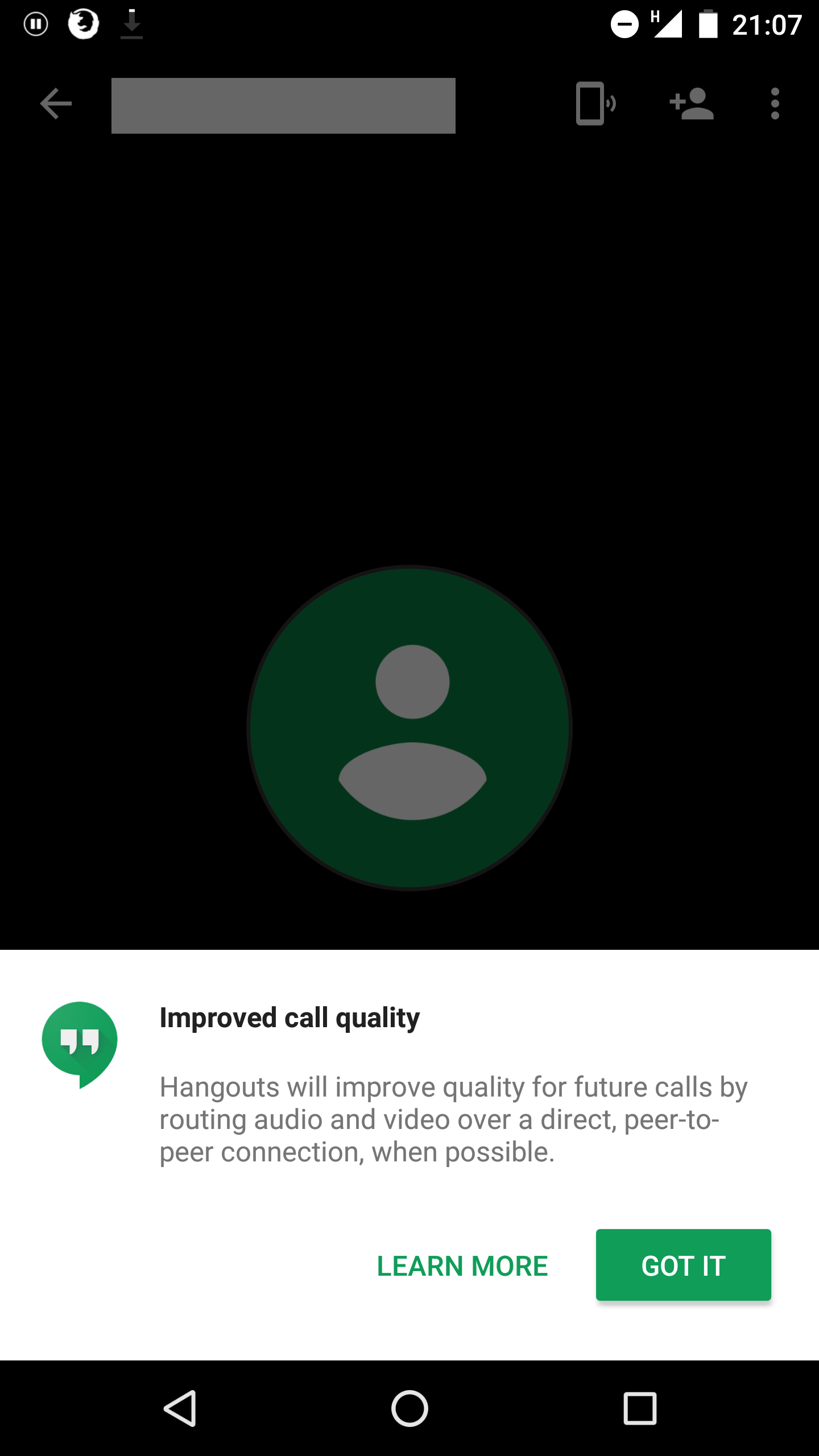 This new change will not only improve the quality of audio and video calls but also reduce pressures from Google's servers.
This is great news for those who regularly use Hangouts but are frustrated with its call quality. This new addition will surely improve the call quality. A new support page has also been added to explain what exactly this is.
It is also worth to note that Google will try to establish peer-to-peer connection on Hangouts calls. If there is any issue in making a call via peer-to-peer connection, it will continue to use its servers as middleman. Google will decide what is best suitable in that case. These things will not be visible to users in any way.
Few may also think about exposing their IP address while using peer-to-peer connection, but you should not worry. There is no way to find the IP of other person on the call. Skype which already rolled out peer-to-peer calls faced the IP exposure issue. Now, it had started hiding IP of users. So, Google has already taken measures for this.
There are also few rumors of Google's new AI-powered chat service. I am not sure if there is a new chat service or hangouts will get those features. Most probably Hangouts will become smarter with those rumored features.
Source: Reddit