Few Nexus 6P users reporting rear camera glass cracking spontaneously
Nexus 6P is already in news for its controversial bend test. That bend test claimed that Nexus 6P bends with the least amount of pressure. Now, few users reported the rear camera glass crack issue without applying any pressure on glass.
A Nexus 6P user posted on Reddit about his glass crack issue. He confirmed that the phone was on table and suddenly he heard the glass snap and found the rear glass cracked. No external pressure was applied on phone.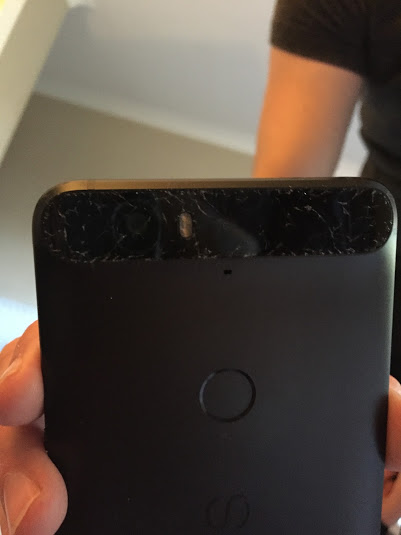 Same issue was also confirmed by another Nexus 6P user.
If we think about possible reason, it could be because of sudden temperature change. Use of the device produce little heat and metal expands and when it comes in contact with cool surface, metal contract faster causing the glass break.
Although it is just for very small percentage of Nexus 6P users, you should wait if you are planning to buy this phone. Google and Huawei has yet to confirm the issue.