Truecaller launches Truemessenger SMS app for Android with automatic spam filtering
Developers behind Truecaller have launched a messaging app Truemessenger for Android device. This app will replace your default SMS app to offer advanced SPAM filtering options. You can easily identify the SMS sender and detect if sender is telemarketer, SPAM, fraud or any known person.
Truemessenger also offers automated SPAM filtering by using the data from its 150 million users. This app is exclusively available in India. This app will also be launched globally in near future.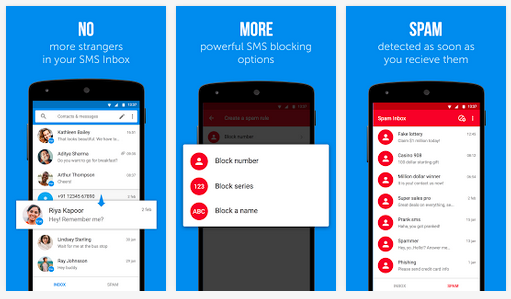 Key features of TrueMessenger 
SMS ID: Identify the sender of the message even if number is not in your phonebook
Block SMS: Avoid messages from unwanted numbers and contacts
Report Spam: Help the community outsmart common spammers by reporting them
Clean Inbox: Automatically sends spam messages to a separate folder
Advanced Filter Options: create customized filters with known spam keywords or number series (area codes or country codes)
Co-founder and CEO, Alan Mamedi said, "Imagine if every time you received an email, the sender was simply an IP address string of numbers. This would not give any context to your conversation. Imagine now that email spam was not filtered, and was automatically sent to your inbox. This becomes frustrating as the volume of emails increases."
If you daily receive too much SMS from SPAM senders, you can try this to keep your SMS inbox clean
Download: Truemessenger (Google Play)