Microsoft Windows 10 free upgrade is now available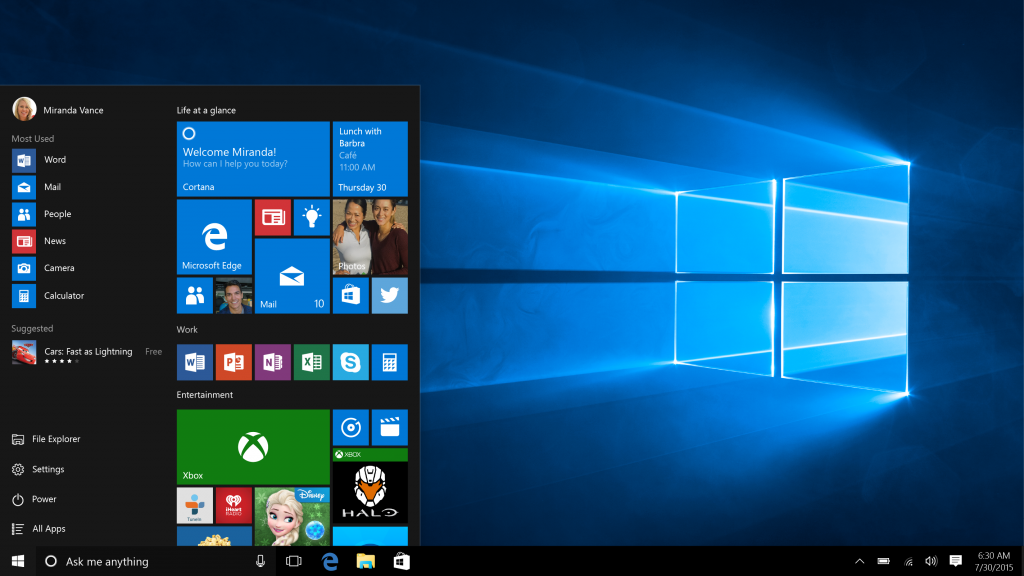 Microsoft has started rolling outs its next Windows operating system Windows 10 for existing windows users. This update is for all those users in 190 countries who reserved their space. If you haven't reserved your space, you can do now. This update is being rolled out in phases, so it may take time in reaching you.
Windows 10 brings various new features including Cortana, Edge browser, Windows Hello, News photos, videos, mail and other apps for better desktop experience.
Windows 10 is designed to be compatible with all existing hardware and peripherals you already own. It will come with a familiar start menu and tiles for offering you speedy updates on home screen. Microsoft also claims that Windows 10 is the most secure Windows ever. Users will also keep on getting security updates regularly.
Windows 10 also comes with Windows 10 for password free secure and speedy login. But this feature is hardware dependent and will not work with all systems.
Another interesting feature of Windows 10 is that voice, pen and gesture input is supported. So, you can interact with this OS more naturally. New office apps are also there for improving your productivity.
Windows 10 comes with Cortana, your own personal digital assistant. For better web experience, it has new Edge browser. It lets you access web pages, mark and share. Early testing shows that Edge is faster than Internet explorer and performs better than Chrome too.
If you are an existing Windows user, I will recommend you to upgrade to this new OS.