Yu launches YuFit fitness band for Rs. 999 and HealthYU cassette for Rs 4,999
Along with Yu Euphoria, Yu has also launched a fitness band YuFit for Rs. 999 and HealthYU cassette for Rs. 4999.
Yu's CEO Rahul Sharma claims that YuFit is not just a fitness band, but it is your lifestyle companion. This fitness band is powered by HealthifyMe, Bangalore based startup in which company recently invested.
YuFit can track steps, your sleep and it can also alert you about incoming calls and messages on your phone. All your data will be saved on YuFit app which will work with HealthifyMe service to give you feedback about your fitness data collected by the band.
YuFIt is priced at Rs. 999 and first 1000 buyers will also get personal fitness trainer.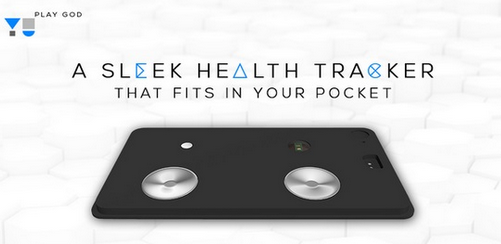 Along with YuFit, company also launched unique gadget called HealthYU cassette. It measures and monitors your health stats in real time. This gadget is capable of monitoring your blood pressure, body temperature, oxygen level, heart rate, respiration rate and even ECG in real time. HealthYU can work with any smartphone. All your fitness data will be saved in cloud via Yu App.
It is priced at Rs. 4999 and will be available starting from next month. This is really nice gadget and if works fine as per the claims, it will be one of the must have gadgets for many people. It can help in many cases.