The first mobile phone call was placed by Martin Cooper 42 years ago on this day
Martin Cooper changed the way people communicate by making first mobile phone call on April 3, 1973. 42 years ago, he made the fist mobile phone call in public. He called Joel Engel from Bell Systems to tell him that the race to the perfect cellular tech is over. Bell labs was first company which came up with the idea of making a cellular communication back in 1947. But Motorola got success before Bell Labs.
First mobile phone had weight around 4.4 pounds (2 kg). Now we have mobile phones with weight around 150gm.
Martin Cooper was at Motorola and Motorola became the first company which invented mobile phones. Cooper was a former Navy man and engineer. He joined Motorola in 1952. It is said that Cooper was inspired to make a mobile cellphone after watching Star Trek in which Captain Kirk has a gold flip-top "communicator" which was similar to mobile phone.
In 1983, the first commercial cellular phone service began for public in United States. From 1983 to 2014, worldwide mobile phone subscriptions grew from 0 to 7 billion around the world.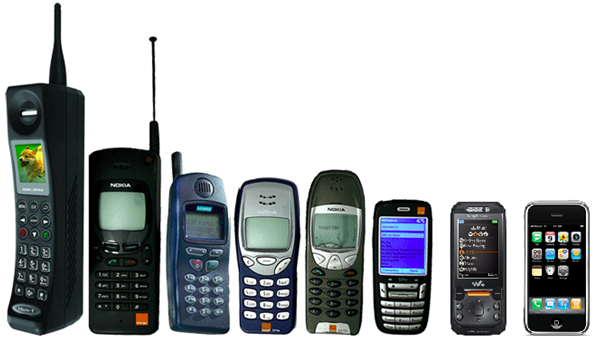 From the age of heavy mobile phones, now we have smartphones and smartwatches. And this technology is growing very fast. Companies are trying to connect all devices to internet with smart devices. Wait and watch, we have a long to go.
Share your views with us via comments.