What should Indian smartphone companies learn from big rivals?
Advertisement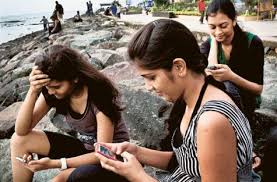 Few days back, Micromax created buzz when a report claimed Micromax as top smartphone company in India. Although few other reports denied the claim and crowned Samsung as top smartphone company, but no one can deny that Indian smartphone companies are growing. But there are few things which they should avoid to get some respect from costumers.
Micromax, Karbonn, Lava and Xolo are growing and meeting their expectations. But this is not the only thing they should care. They should also try to meet the consumers expectations. After reviewing few thousands of customer responses, we came to know about few things which Indian manufacturers should start avoiding now.
1. Focus on quality not quantity
Almost every week, we see new smartphone launch in Indian market. Almost all Indian smartphone companies try to launch as much smartphone as much they can. But this creates lot more trouble and confusion for Indian customers. In every price range, they launch 5-6 smartphone in every quarter. As a customer, it is hard to decide what to buy. Worst thing is that most of the smartphone come with similar configurations. Then why is there the need of launching multiple smartphones with same configurations at the same price.
OnePlus is a new smartphone company which gained much respect from customers in just two years. And see, this company has only one smartphone and that smartphone offers what customers want. Xiaomi also did the same. It usually launch one smartphone for every segment. So, customer already know what they can buy in their budget.
But Micromax, Lava, Karboon and other Indian smartphone companies usually focus on filling market with the number of smartphones. They have to take care of availability of all these smartphones and of course the after sale service. Sometimes i think that few of the smartphone never achieve more than few thousand of sale. So, company also stops importing parts for those smartphones. And customers who already bought, face problems in repairing.
So, these companies should learn a lesson from rivals and start focusing in quality. They should invest money in research not in importing different models of same configurations.
2. Focus on offering good 'after sale service'
This is another big problem customer face if they go with these Indian brands. All these companies offers as worst after sale service as they can. Sometimes customers wait for many months to receive their smartphone back from the service center. I have also seen many posts on the Facebook pages of these companies in which customers are abusing companies for not returning the smartphone even after 6 or more months of submitting in service center.
I have personal experience of Micromax in which I submitted my smartphone for display change. But I received my smartphone with broken Antena chord. Then I didn't dare to go again in that hell. I saw hundreds of people there in service center who were desperately waiting for their chance but they got no satisfactory help.
This is not the only case. People complain the same issues with other Indian companies.
Sometimes, I think that they only want to sell their smartphones. Nothing more than that. But they should also learn to respect customer because they are nothing without these customers. And a satisfied customer can help them better than thousand dollars advertising.
3. Don't copy, be original
With new YU Yureka, Micromax took a revolutionary step and we all thought that they will come with a new idea. But this smartphone only had cyanogen OS. But reports claimed that they again imported the Chinese smartphones to install this cyanogen OS. They should start investing money in research and focus on being original. Importing smartphones from China is with look like HTC's (or Samsung's) smartphones is not a good idea. This is why people label these smartphone companies as cheap Chinese brands. And this is the reason why Xiaomi and Huawei like brands are giving them good competition in their home market.
Initially, they could only import smartphone from China. But now as big market player, they can invest in research and development. Xolo tried to be different with its new Hive UI. But I am not sure why It is not promoting this new HIVE UI.
These companies are successful in selling devices because they are offering high end specifications at low price. But they will not get success if they will launch their smartphone for more than Rs. 20000. No one will take chance in investing this much of amount on them. There can be an excuse that they do no have big budget for Research and Development. Then OnePlus and Xiaomi are the big example for them. If they cannot compete with Samsung and Apple, they can try to compete with Xiaomi and OnePlus like companies. Sometimes, respect of customers is more important than number of smartphone sale.