Google will Display Faster Search Results to users with Poor Data Connections In India
Here is the good news for the users who have slow and poor data connections. Google has announced that they will automatically detect the speed of network in wireless connection and provide a better and faster search results.
Google's Bharat Mediratta in a blog post said, "Now, we will automatically check to see if a user has a slow wireless connection and deliver a fast loading version of Search. Fewer bytes means you get your answer faster—and cheaper."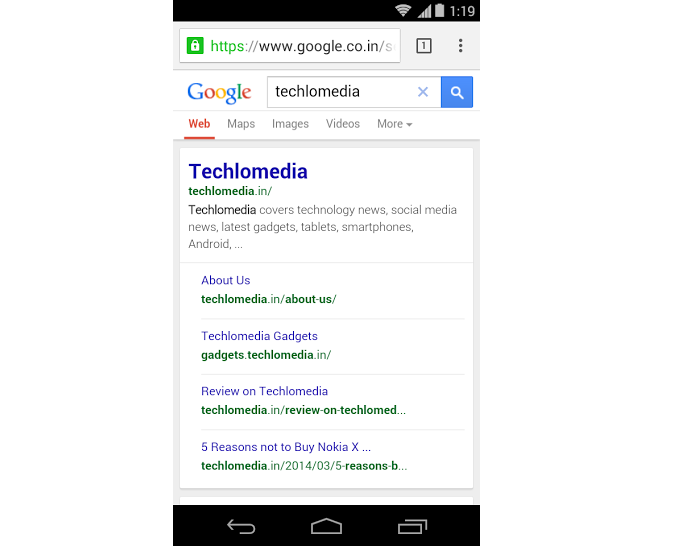 This is only applicable for mobile devices. Google confirmed that it will try to serve less bytes in the search results by removing images and map data unless it is not very necessary to show.
This is a nice step by Google India because the average internet speed in the country is very low. Most of the people either have smartphone only with 2G connectivity or can not recharge the costly 3G data plans. By offering faster search results to those, Google will make them love Google more. India is the second hub for the internet users after US, so this steps will help Google to increase their users in India.
It is very interesting to see how India has become very important for Google. In past few months, Google launched many India specific services including Maps in Hindi, Hindi voice navigation in Maps, Support for Hindi in voice commands and Android One. Google Knows it very clear that India is the next big thing on the Internet with millions of active users. And these users are increasing rapidly.