Control Your Smartphone with a tap on Wrist with Haloband
With the increasing popularity of wearable devices, more companies are now focusing on different kind of wearable devices. In past we have seen SMARTY ring that lets you control your smartphone from your ring. Now, a shanghai based startup is set to launch a wrist band called Haloband.
Haloband is a wearable device which you can use to control your smartphone. It is a silicon wristband embedded with NFC chip to connect with smartphone.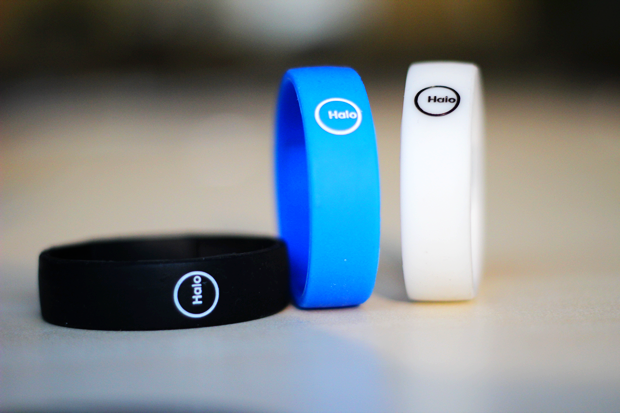 With this band, you would be able to perform most of the complicated tasks in few seconds. No need to touch the screen of keys. Functions which you can perform include taking photos, recording videos, turn on flash light, change music, lock or unlock phone, check social network, call and send your location in case of emergency.
Haloband is waterproof and comes with no security risk. It also has cloud connectivity.
Technical Specifications
IC: NTAG203/NTAG213
Band: medical grade silicone
Water resistant construction
Weight: 10 – 15g, 0.35 – 0.5oz
Halo Kickstarter project has already raised almost $20,753 which double of the goal. Raising of funds will close on January 16 and expected shipping is in February. Company is also planning to release an open API for developers.
See demo video below: