Apple Confirms iPhone Event on September 10, Sent Invites to Press
Apple has just started sending invites for upcoming iPhone event on September 10. The event is set to be held at 10 AM on Apple Campus in Cupertino. Apple is rumored to announced multiple iPhone devices including low cost iPhone 5S and expensive iPhone 5 successor.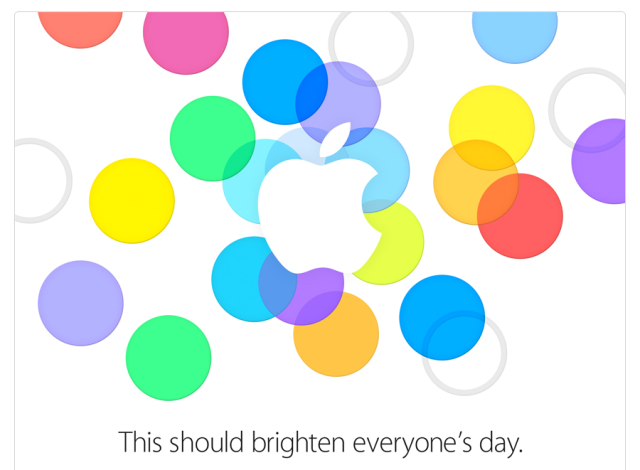 In past few weeks, we have seen many rumours and leaked images of various iPhone models. So, we know that next version of iPhone will be called iPhone 5S. It will have improved camera, improved hardware specifications and new color options. Gold iPhone was also leaked. On the other side, cheaper version of iPhone will also be available called iPhone 5 C. It will have a plastic back cover with same hardware specifications as in iPhone 5.
Invite contains multi-colored Android logos which confirms that Apple is set to announce iPhone in multiple colors. We have also seen iPhone in different color casing in many leaked images.
It will be the first time when Apple will announce multiple device at the same day in single event. Apple will also announce next version of its mobile OS dubbed as iOS 7. iOS 7 will be the first major visual overhaul of iOS and it will be shipped with new iPhone.
That is all we know about next iPhone and event. Keep visiting and subscribe us to get latest news. We will be covering the Apple Event on the 10'th September.