Wikipedia's Android app gets half million users in 2 weeks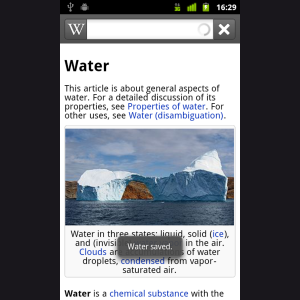 The official Wikipedia Android app which was launched few days back hits another record. it hits 500,000 installs in just few days after the launch.
Wikipedia announced, "We've seen an amazing reaction from our Android users. We've had over 500,000 installs, we've become #4 in top free books and reference, and we held the #1 trending spot in the whole Android Market last week. Those stats don't even reflect how great we've been doing internationally."
This app is also as simple as the real wikipedia. user can search and browse the wikipedia articles from their android advices.
This app is available in 10 languages which make it smarter. Company is also planning to launch it in few more languages.
Recommended Videos