10 Best Free Sports Streaming Sites to Watch Sports Online Free
Now we use the Internet to access content more than TV channels. This is the reason, we use websites and apps for movie streaming, music streaming, and even sports streaming. In this article, I will be listing the best free sports streaming websites where you can watch sports online free. These websites let you watch live sports matches and also recorded matches. If you love watching sports, you can visit any of these sports streaming sites depending on the sports you want to watch.
Before you know about sports streaming sites, you should know that there are several illegal websites that show sports content. But these Illegitimate websites can be potentially harmful. So, I am only listing legal sports streaming websites.
Free Sports Streaming Sites
1. Watch ESPN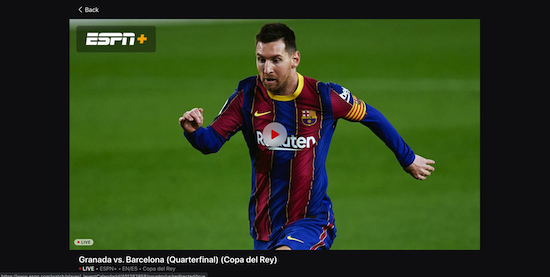 ESPN is one of the biggest names when it comes to sports coverage. ESPN also owns multiple TV channels to offer sports content on TV. Anyone who is interested in sports already know about ESPN. On ESPN's website Watch ESPN, you can stream different sports. It shows both live and recorded content. You can watch football, basketball, NBA, NFL, Golf, Cricket, Boxing, Hockey, and many more sports. You get to watch local tournaments and international leagues. The website also offers ESPN TV channels. Along with sports video content, you can also enjoy audio content including Podcasts, ESPN Radio and ESPN Daily.
Not every sports content is free. For enjoying unlimited access to Sports content, you need to sign p for ESPN+. It costs just $5.99 per month. It is worth noting that ESPN streams only the games it has broadcast rights.
2. Facebook Watch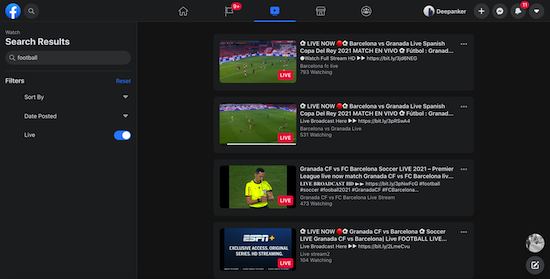 Facebook Watch is Facebook's attempt to compete against video streaming services such as YouTube. Several Facebook pages post sports content to watch. Some official pages also stream live sports. Facebook is also pushing video content, so it acquired streaming right for a few sports. For example, the company had the rights to stream one MLB game per month during the regular season. You can watch it for free.
To access sports content, open Facebook Watch and search for Sports you want to watch. If you just want live video streaming, enable the live toggle in the search filter.
While searching for sports content, you will also see several results uploaded by different users. So, some of the sports content may be of low quality.
3. Stream2Watch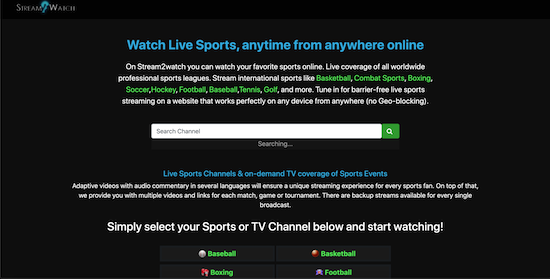 Stream2Watch is also a good live sports streaming website. You can use this website to find sports streaming of different sports such as baseball, soccer, basketball, Hockey, Golf, Tennis, volleyball, and others. It is a good website where you can easily find a game you are looking for. The only bad thing about this website is ads. You will have to suffer intrusive and misleading pop-up ads. So, use a good adblocker if you have decided to watch sports on Stream2Watch.
Stream2Watch also claims that it doesn't host content but links to content posted on other websites including Reddit, Twitch, Crackstreams, Buffstreams, Vipbox, Ustream, and more.
4. SportRAR.TV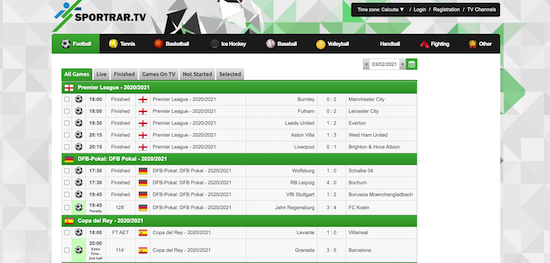 SportRAR.TV is also a good website for streaming popular sports such as Football, hockey, tennis, basketball, baseball, golf, cycling, and others. This website lets you watch live sports streaming gathered from different sources. This website is also notorious for intrusive pop-ups. So, it is recommended to have a good adblocker. The website has proper navigation to enter into the section of different sports. It keeps the schedule on the top along with scores for live matches. Click on any to watch the content.
5. FootyBite
FootyBite is also one of the popular sports streaming websites where you can watch football, soccer, NBA, and NFL games online. It doesn't ask to create an account for accessing the content. Like many other websites, it also shows annoying ads, pop-ups, and redirects. So, access this website with a good ad blocker on your system.
6. Bosscast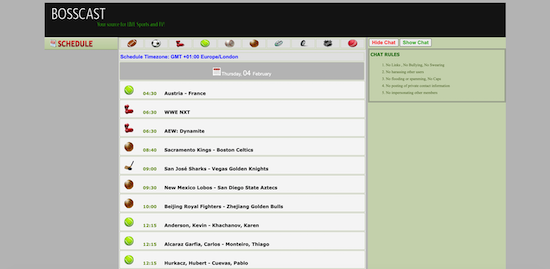 Bosscast is also a good website to watch Baseball, football, basketball, hockey and other sports matches online. It has good coverage, so you will surely get links to most streams. This website has a proper navigation at the top to select sports and then watch. On the home page, you also get the schedule of upcoming streams. Bosscast is also notorious for showing pop-up ads.
7. VIPRow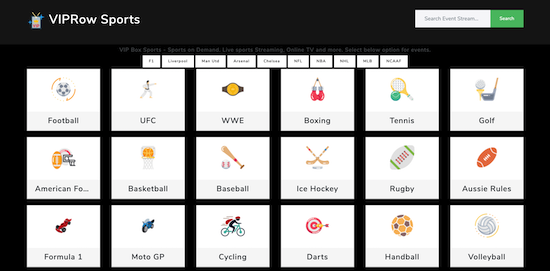 VIPRow is also a similar sports streaming website where you can watch football, soccer, UFC, WWE, Boxing, Tennis, golf, basketball, baseball, ice hockey, rugby, and many more sports game. You just need to visit the respective section to watch sports content. This website also shows intrusive pop-up ads. So, an adblocker is recommended.
8. Cricfree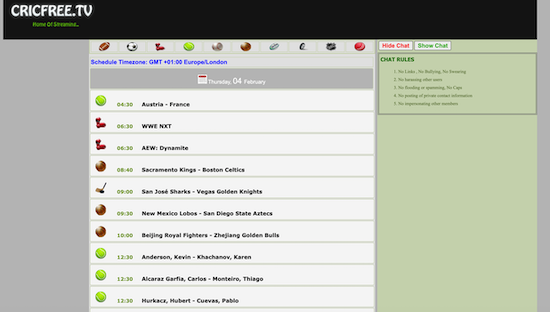 The name Cricfree indicates that the website is for cricket streaming, but it also features other sports such as Baseball, football, soccer, tennis, rugby, golf, motorsports and more. It specializes in cricket but other sports content is also there. This website also provides embedded videos hosted somewhere else. It monetises website by misleading and intrusive pop-up ads. Some of these ads even manage to beat ad blockers. So, be ready to be irritated. It seems Cricfree and Bosscast are the same websites. Both share content and user interface. The only difference on their website is the name.
9. Reddit

No, Reddit doesn't have any streaming service but it is a community where people usually have free live stream links for various sporting events. If you are following sports subreddits, you can surely find live stream links for sports being played at any corner of the world. Most o the streams are unofficial.
10. Cbssports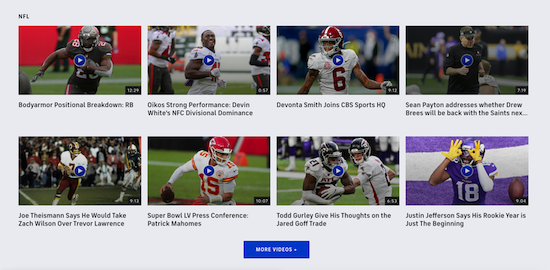 Cbssports is the sports division of popular TV channel CBS. The Cbssports website is also a good streaming website that offers live sports content, videos, and news related to sports leagues including NBA, NFL, MLB, Football, NHL, MMA, NCAA, NGO, MMA, and more. You can watch sports content on the web and mobile devices. Most of the video content is only available in the US. So, you also need a good VPN for accessing Cbssports properly.
Wrap Up
Here is the list of the best streaming sites to watch sports streaming online. These websites offer live sports matches to watch for free. I tried to list websites that cover most sports. So, you can easily get live sports streaming of Cricket, Football, Soccer, Hockey, baseball, Tennis, and more. Check all the websites to see what has content you are interested in.