Transcend StoreJet 300 2TB portable hard drive review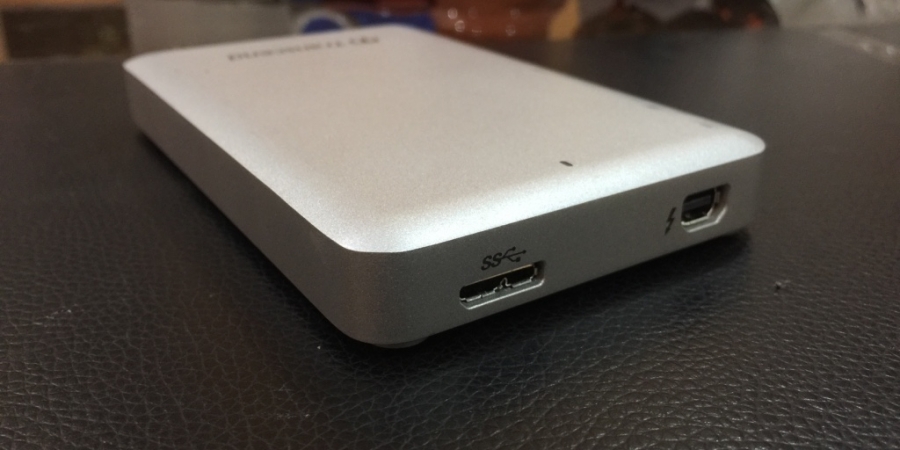 MacBooks models generally come with solid state flash storage modules. Usually, people buy the low capacity model in which 256GB is most common. While people are not happy with even 1TB storage in their system, It becomes hard for users to manage storage. To solve this issue, Transcend offers an external hard drive Storejet 300 for Mac. It comes with 2 TB storage for your Mac.
Design
Up to 60% off on Mobile Phones
Grab big discounts on mobile phones
Storejet 300 is built into a silver color polycarbonate body which looks good. Weight is little over 250 grams. 
It gives two options to connect. You can either connect it on USB 3.0 or use Thunderbolt. Macbook devices support both ways of connectivity. In case both USB ports are already engaged, you can connect over thunderbolt. You get two cables within the box. One to connect with USB 3.0 and other for Thunderbolt. Both cables are long enough.
You also get Transcend Elite software for data backup and encryption; and RecoverRx which is designed to recover deleted files. As I was only interested in testing this drive, I didn't try any of the software.
Performance
I used Disk Speed Test tool to see its read/write speed. On USB 3.0 connection, it was offering around 124 MBPS write speed and the same speed was for read. These results are excellent. Similar results were found in Thunderbolt connection. While random read write speed will be lesser, these results are good.
Final Words
No doubt this drive is good but pricing is too high. While transcend itself offers 2TB external HDD for around half of this price with almost similar performance, I see no point of picking this HDD. Design is better and it offers thunderbolt connectivity option. But, paying this much amount is still out of reach for many customers. Not sure if company thinks Mac users rich enough to sell them devices on high price.
Transcend StoreJet 300
"Transcend StoreJet 300 comes with high storage capacity with good read write speed, but pricing is higher than expectations."
The Good
Thunderbolt and USB 3.0 connection options
Metal Case
Breakdown
Design 70%

Performance 80%

Value for Money 50%