Evofox Shadow Review: Entry-level mouse for casual gamers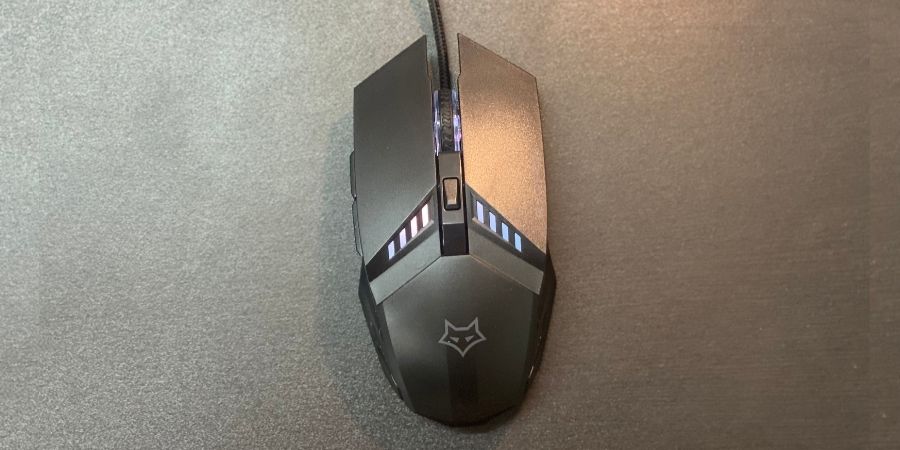 A good mouse is really important for PC gaming. This is the reason, gaming mice exist and are available in different price segments. People who just want to enjoy casual PC gaming and do not want to spend much opt for a budget gaming mouse. There are several gaming mice available for less than Rs. 1000. Evofox Shadow is one of those budget mice you could think of buying. Evofox Shadow gaming mouse is priced at Rs. 799 making it one of the affordable gaming mice. I have been using it for a few days to play different PC games. Based on my gaming experience with Evofox Shadow, here is a detailed review of the Evofox Shadow gaming mouse.
Tech Specs
Design Style: Razor-sharp design
Weight: 0.17 kg
Dimensions: 14 × 5.7 × 19.5 cm
Interface: USB
Operating System: Windows 10/8.1/8/7, Linux, Ubuntu, Mac
Buttons: 6
7 Color Rainbow Lighting – Breathing effect
Programmable: No
IPS: 30in/Sec
DPI: Up to 3600
Polling Rate: 125Hz
First of all, let's talk about the build quality. The mouse is made of high-quality plastic and feels sold. It has some vents on the top and sides for RGB LEDs. The mouse wheel also has an LED section on the edge. The supports 7 colors that keep changing automatically. There is no way to customize the lighting effect. The mouse size is good and is also light in weight. So, you don't need to put extra effort into mouse movements.
Primary mouse buttons are good and offer tactile feedback on clicks. There are two additional buttons on the left side. The forward button on the side feels good but the back button feels a bit softer. The company claims that these buttons are also tested for 7 million clicks. The mouse has a braided cable for durability. The cable is long enough for any kind of PC setup.
The cable also has a magnetic ring for better data transmission.
The dpi button is at the top center of the mouse. You can click on it to select one of four DPI levels. The company has not given any information about the different DPI levels it switches. You just know that one of the 4 levels set the DPI to 3600. That's a bit awkward, especially for those who want to set to a specific DPI. For example, If I used to play games at 800 DPI and switched to this mouse, how would I set DPI to 800 or close to it. So, you have DPI customization but it feels like having no control over it.
EvoFox Shadow has a 3600 dpi sensor that's fine for most gamers. Once you are comfortable with a DPI, the mouse does a good job. The mouse has a 125Hz pooling rate. Pooling rate means how fast your mouse reports position to your computer. 125Hz refresh rate means your mouse reports position to CPU 125 times a second. Good gaming mice offer a 1000Hz polling rate. A Higher Pooling rate is better in terms of performance. It ensures your actions are accurate and precise in terms of timing. So, the 125Hz polling rate is the same we get in normal in any mouse. So, there's no advantage here even if this mouse claims to be a gaming mouse.  So, this mouse is good for casual gamers who aren't much into competitive gaming but want a mouse with RGB light and extra buttons.
Evofox Shadow is an entry-level gaming mouse that costs around Rs. 500. At this price, you don't expect much from a mouse. Having extra control buttons help in gaming and RGB light effects feel good. Try switching the DPI to find a comfortable DPI and then start playing games on it. Considering the pricing, this mouse is value for money.
Evofox Shadow
"Evofox Shadow is a nice entry-level gaming mouse that looks fancy and offers extra keys for gaming."
The Bad
No clear information about DPI levels
No RGB customization
Breakdown
Design and build 70%

Performance 50%

Value for money 80%